Yvette Cooper will say that David Cameron has betrayed a generation by scrapping measures to combat climate change as she lays out her own six point plan ahead of the international Climate Change Summit.
At an event in Leicester, the leadership candidate will call on Cameron to attend the Summit in Paris in December this year and sign up to her six point 'roadmap' on the issue.
Cooper will attack Cameron for being "deeply hypocritical" on climate change as he scraps green measures, including support for wind and solar, support zero carbon homes and the Climate Change Levy exemption for zero carbon energy –  without this renewable energy is taxed for being high carbon.
In 2006  Cameron took part in a hug-a-husky photo opportunity in the Arctic to promote to the Tories' commitment to tackling climate change."David Cameron's hug-a-husky but scrap a windfarm hypocrisy has set us back years and puts us in danger", she will say.
The Shadow Home Secretary will say that if she was Labour leader she would back wind and solar energy "properly" and she has will pledge to always attend global climate summits.
Cooper's six point plan also includes commissioning a review of resource security; reinstating the Zero Carbon Homes standard, to ensure every new home is zero carbon and giving councils and combined authorities the powers to develop  plans for home and business energy efficiency, local generation and combined heat and power.
The leadership hopeful will also criticise "the UK's declining position in the global league tables for attractiveness for investment in green energy". She will lay out plans to make the UK the global hub for innovation in green technology.
Cooper will call for a between Government, Universities and business to ensure the UK  to do this and for a "long term pricing framework" for solar and onshore wind.
"Climate change is the biggest existential challenge threat to mankind…Upgrading our infrastructure will create thousands of jobs all over the country as we improve home insulation and install solar panels on houses and schools, upgrade our grid system, and – in time – build a new network of charging stations for a mass market in electric vehicles. There is an enormous human and economic cost. Climate change kills, contributing towards 400,000 deaths worldwide last year," she will say.
More from LabourList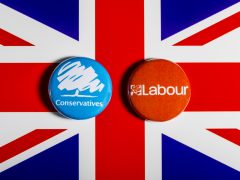 Comment
If you listen to some commentators, you'd think Labour are now destined to be the largest party in…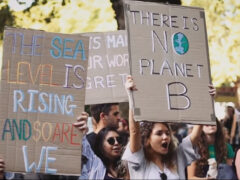 Comment
If the past two years have taught us anything, it is that there is still a lot of…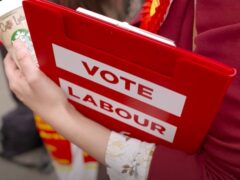 News
Aspiring Labour MPs can now apply for selection in all remaining seats without prospective parliamentary candidates, with the…