Famous economists Thomas Piketty, David Blanchflower and Ann Pettifor are among the names to have joined Labour's Economic Advisory Committee, the party have today revealed.
The group will be convened by Shadow Chancellor John McDonnell and will report to leader Jeremy Corbyn. They will meet four times a year to discuss ideas to be fed into Labour's official economic strategy. The committee will be made up of:
·  Mariana Mazzucato, Professor, University of Sussex
· Joseph Stiglitz, Professor, Columbia University, recipient of the 2001 Nobel Memorial Prize in economics.
· Thomas Piketty, Professor, Paris School of Economics
· Anastasia Nesvetailova, Professor, City University London
· Danny Blanchflower, Bruce V, Rauner Professor of Economics Dartmouth and Stirling, Ex-member of the MPC
· Ann Pettifor, Director of Policy Research in Macroeconomics (PRIME), and an Honorary Research Fellow at the Political Economy Research Centre of City University
French economist Piketty shot to fame last year when his book, Capital in the Twenty-First Century, became an unexpected international bestseller. Pettifor has worked as an adviser to Ken Livingstone and Margaret Beckett, and has published nine book on economic matters, while Blanchflower served on the Bank of England's Monetary Policy Committee and has written extensively for The Guardian.
Corbyn announced the news with a statement saying:
"I was elected on a clear mandate to oppose austerity and to set out an economic strategy based on investment in skills, jobs and infrastructure. Our economy must deliver security for all, not just riches for a few.
Shadow Chancellor John McDonnell  he was "delighted" with the committee and was looking to develop "a radical but pragmatic and deliverable economic policy for our country." He added: "Austerity is failing the people of this country. Working alongside world leading economists Labour will present the coherent alternative our country desperately needs."
Thomas Piketty said that the committee is a "brilliant opportunity for the Labour Party to construct a fresh and new political economy which will expose austerity for the failure it has been in the UK and Europe."
More from LabourList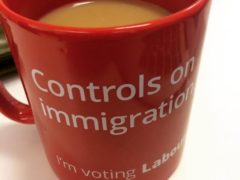 Comment
All the noise coming from Labour around immigration over the last few weeks has revealed an essential truth…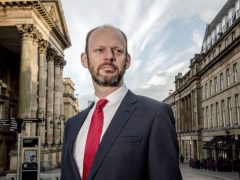 Comment
Jamie Driscoll has said he has received "literally thousands of messages of support" following the decision to exclude…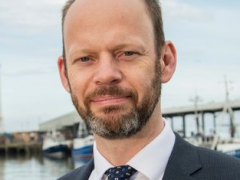 Daily email
Parliament returns from Whitsun recess today and the House of Lords will be discussing the government's illegal migration…