In 2012 the Labour Party looked like it was heading in a new and innovative direction with the introduction of a community organising model courtesy of Arnie Graf. After the 2010 defeat it was decided that we had become entrenched in old campaigning methods, but despite this an early poll in 2013 placing Labour ahead caused us to abandon the idea.
People were disillusioned by 2015; from the 2012 mayoral campaign in London, to the 2014 Local Elections all the way through for three years people were being asked the same basic stagnant questions on the doors. The Party will tell you we had over 4 million conversations when in actual fact we barked 12 million questions at voters alongside all the other party activists, leading to a lack of differentiation and the inevitable – "you're all the same.".
This was the story for much of the country, but not in Dagenham & Rainham.
Data is great but we have become reliant on the numbers and have neglected the method. Community organising is where our roots are and we need to rediscover those foundations. We need to be having discussions, and working with local communities – not dictating policy at them. Community organising doesn't mean turning up at a charity or a children's centre three weeks before polling day. And it isn't ringing round members that you haven't spoken to in five years when the short campaign kicks in. It is a long haul project.
In Dagenham & Rainham we campaign all year, involving residents at every level of the political process. The Labour Party is an active part of peoples' lives – but our emphasis isn't party political. Every month we use surveys asking if there are any issues to report which are drafted, printed, stuffed and delivered by volunteers. The issues are then picked up and campaigns are formed, empowering residents, giving them the platform to solve their problems. This is why people attribute the positive change in their lives to the Labour Party.
We now have over 1,200 residents that have indicated they would like to help in the community in some way. Over 500 of these are regularly active and helped in the Local and General Elections.
In Dagenham and Rainham people don't necessarily come out to support Labour – people come out to support the councillors that have worked tirelessly to improve the area, and the MP that gives them a voice on issues important to them. Now that the election is over, a large portion of these volunteers have become Labour members; because they have seen what a difference an active party can make to their everyday lives.
If you are in any doubt of the impact community organising can have, look at our election results in Dagenham & Rainham. In 2014 all of the council candidates that stood received some of the highest turnout figures outside of a General Election year, with 87.9% of our promises coming out to vote (and voting for us). Then in the General Election we increased the Labour majority from 2,630 to 4,980 – the turnout was slightly lower but the vote share went up and the UKIP candidate was quoted as saying he was "up against an army".
I'll finish saying that the future looks bright; the likely leadership and deputy leadership candidates seem to be advocating a return to community organising and I hope that it's picked up. If in five years' any constituent is able to utter those immortal lines; "I only ever see you when there's an election." Then we have failed, and we deserve defeat. I hope that this is not the case.
Andrew Achilleos is Campaign Organiser for Dagenham and Rainham Labour Party.
More from LabourList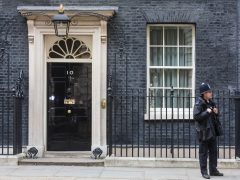 Comment
Low-paid cleaners in East London came together in 2001 with their churches, mosques and community institutions and began…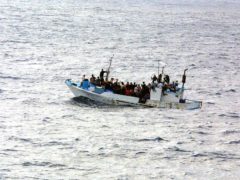 News
Civil service union leader Mark Serwotka has said union members are "sick of clearing up the mess" caused…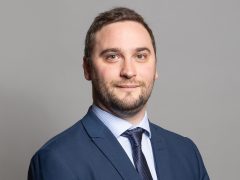 News
Former Conservative MP Christian Wakeford, who defected from the Tory Party earlier this year, has joined Labour's frontbench…