The overwhelming victory of Jeremy Corbyn in the leadership election earlier this month has prompted Progress, originally set up in the 1990s as a pro-New Labour project, to declare that "the era of New Labour is over" in a new editorial published today.
Having dropped the phrase 'New Labour' from its masthead last May, Progress now say that the politics and policies of those years are finished, and that a "Next Left chapter must now be written for Labour". The piece argues that while "the three tenets of New Labour – the people, the policies, the political positioning – were right for Britain and the party at the time", the reality of the current situation is "bleak" for "anyone involved in or inspired by the last Labour government".
However, some of the ideas that gave New Labour its success should not be discarded, and that a new project should be built "on New Labour's scale, and not New Labour's blueprint".
Progress Director Richard Angell has also penned a piece alongside the editorial, writing: "What will come next is not easy, nor obvious. But one thing is for certain: it will require a radical shift in how we approach our politics."
The organisation had supported Liz Kendall in the leadership contest and Tessa Jowell in the London Mayor race, with both candidates surprising people with their underperformance in the final result.
That Progress, who still hold occasional events with Tony Blair, have seen the need to publicly declare that New Labour needs to be left behind, will be seen as a major shift in Labour politics. They have been characterised over recent years for their staunch defence of the policy platform of the last Labour Government, and are seen as the resistant bastion of Blairism within the party.
Their news, although potentially much bigger in terms of Labour's future, will have been overshadowed somewhat by a leaked document written by Peter Mandelson that has surfaced today. In the paper, Lord Mandelson, one of the architects of New Labour, writes that Jeremy Corbyn must prove himself unelectable before he can be removed as leader. In an extract published in The Guardian, he writes:
"Nobody will replace him, though, until he demonstrates to the party his unelectability at the polls. In this sense, the public will decide Labour's future and it would be wrong to try and force this issue from within before the public have moved to a clear verdict."
More from LabourList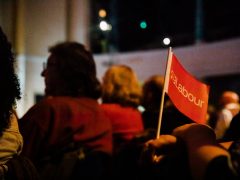 News
Martin Forde QC has sent a letter to members of Labour's ruling body today telling them that his…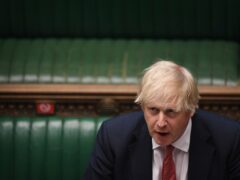 News
Boris Johnson has been warned that his government's planned increase in National Insurance contributions, which is set to…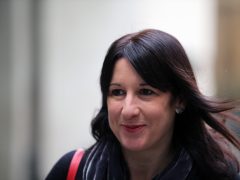 News
Rachel Reeves has declared that a "big swathe or nationalisation" would not be the priority of a future…