The humanitarian disaster unfolding in Greece is a wake-up call for all those who want the flame of democracy to burn brighter and not to be blown out by the cold wind of austerity.  I've just returned from Athens with other MPs and trade unionists having witnessed first-hand the voluntary food and medical centres desperately trying to cope with growing needs and having met with MPs forced to implement cuts and privatisation. It's not a happy sight, there is a better way and it is our business.
The scale of social and economic destruction in Greece is deepening as austerity is making the debt, and the capacity to re-pay it, worse not better. Cuts and taxes have helped to shrink the economy by a quarter so debt as a proportion of the economy has grown from 133% in 2010 to 175%. In Britain less draconian austerity has not shrunk the economy but it has held back growth so our debt as a share of GDP has grown from 55% to 80% since 2010. In Britain, such policies have created rising child poverty, foodbanks and homelessness but in Greece we see the future they entail taken to greater extremes. A quarter of the workforce are unemployed, wages and pensions have been cut and one in two children live in poverty. Meanwhile, over three million people are without health insurance. Of the 252m Euros lent by the Troika since 2010 less than 10% has reached those most in need with the vast majority used to bail out banks and private debt.
In July sixty per cent of Greek voters rejected the proposals put forward for deepening austerity and wholesale privatisation but the Troika offered no serious alternatives which forced a split in the new Syriza Party. Encouraged by powerful creditors, this provoked the Greek Government to hold a snap election in September so that rebel Syriza MPs, standing independently, could be defeated. One of these, the former Speaker Zoe Konstantopoulou, chairs the Truth Committee of economists, auditors and human rights lawyers who contend that Greek debt is essentially the illegitimate transfer of private bank debt to sovereign debt to the Greek public. In Britain we nationalised the banks and their debts but in Greece the IMF has admitted that the transferred debt is unsustainable.
This is ignored by the Troika who are relentlessly reducing Greece's capacity to pay future debt, including through the rapid privatisation of national economic assets. One new Syriza MP said that MPs had only been given a week to look at the contract for the sale of Athens' Port of Piraeus. The Port represents a strategic import gateway into Europe for the Chinese who would pay anything for it before investing in a rail system to fast-track goods into the Single Market. I suggested Greece bids for say 5% of the value of future import turnover as the price but in practice the fire-sale will mean they will probably only get a small one-off payment instead of a growing income stream. Meanwhile, the nine airports are being sold for 1billion euros when 1.2 billion has recently been invested in just one of them. As the assets are sold, young graduates and skilled workers are leaving Greece and expenditure on state education is being cut. In other words, instead of investing in skills and infrastructure – in rail, solar forests to power Europe, digital skills for the future etc. -Greece is being economically denuded of its temples and talents.  
The others who went to Athens – MPs Kate Osamor and Clive Lewis and trade unionists led by Manuel Cortes of TSSA and Greek Solidarity – agree that the EU should provide a combination of debt write-off and strategic investment in growth to get Greece back on track. Of course Greece bears some responsibility for its own condition. It was let in the Euro under false pretences and some changes to retirement ages, pensions and tax collection are overdue but we cannot let that obscure the facts that we are witnessing the destruction of democracy, public services and national pride in a way, and at a pace, that threatens the future of Europe. Greece need a helping hand along a stony pathway instead of being beaten along the way.
As our Greek Solidarity delegation discussed the future of Social Democracy with former Prime Minister George Papandreou in his institute, just a stone's throw away from the grave of Socrates, I mused over John Stuart Mill's maxim that 'it is better to be a dissatisfied Socrates than a satisfied pig'. Socrates would be turning in his grave at the misfortune of Greek democracy to the glee of satisfied pigs.
I was also reminded of Aneurin Bevan's contention that amidst economic difficulty, when property comes into conflict with poverty, property will attack democracy. Now is such a time and it is for us, in solidarity across Europe, to defend democracy itself and put forward a programme of growth in place of cuts to protect the public good against the growing power of private interests.
Geraint Davies MP is a Member of the Council for Europe and of the UK European Scrutiny Select Committee.
More from LabourList
Video
The Andrew Marr Show Shadow Chancellor Rachel Reeves agreed that the government should now implement 'plan B' – i.e.…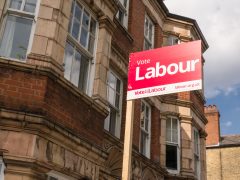 News
LabourList can today reveal Labour's parliamentary candidate selection process for the upcoming Old Bexley and Sidcup by-election. Sources…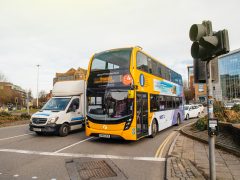 Comment
Who remembers when Boris Johnson bizarrely told the nation how he enjoyed painting model buses? He gushed about…