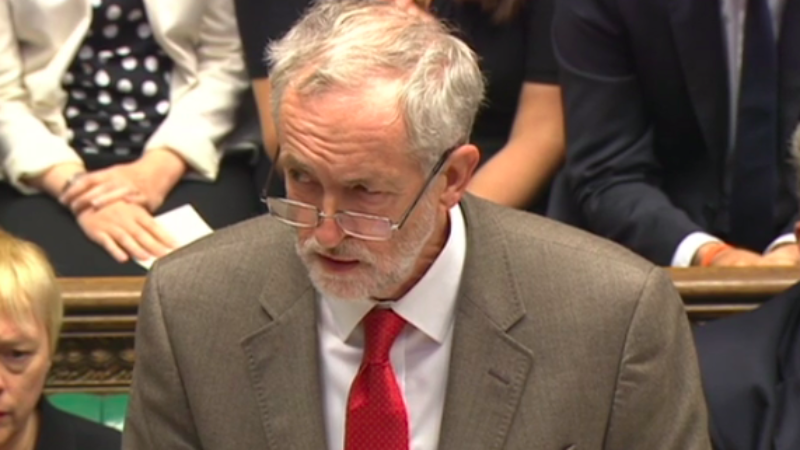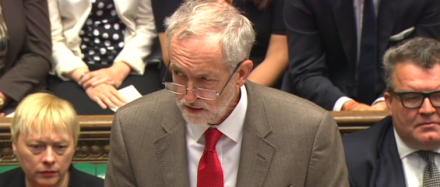 Jeremy Corbyn has been doing extremely well over the past few weeks at getting David Cameron on the ropes at PMQs. Yesterday was another good example, where his questioning on Tax Credits – in particular illustrating this with a question on behalf of a veteran set to lose out as things stand. If Corbyn (with the help of the House of Lords) can force a retreat on Tax Credits in the Autumn Statement it will be an important win for Labour.
It has been a recurring complaint of mine for a number of years that Labour and the broader left are often better at opposing Tory measures than we are at offering our own positive solutions.
However, firstly given the short length of time that Corbyn has been in post, one would not expect him to have a fully formed policy platform in place. That will take time and will need to be formed through the proper processes at the National Policy Forum etc. Secondly, these PMQs set pieces are for opposing. That is their constitutional role.
Given this, I thought I might take a look at an area where Jeremy can build on his recent successes and align himself with the country – against the government.
Housing is the most obvious and immediate area. At the Tory Party conference, Osborne triumphantly announced "We are the builders". Sadly, reality has intervened with the answer " no mate, no you're not". House building has slumped.  House sales have slumped too – at least in part due to an utter lack of new, affordable homes being built that would allow more young people access to the market. Public Sector housebuilding has slumped – meaning more people in high rent housing.
A roof over your head is a basic human right. But homelessness has risen by 36% over the last five years. Rough sleeping has risen 55%. So called "hidden homelessness" is masking a far deeper problem. This has gone from a crisis to a catastrophe with very little being done to resolve it.
Every "solution" the government has offered, instead threatens to exacerbate matters further. This is a key factor in why young people today suffer the worst economic prospects for several generations.
This would be a terrible scenario for any country to find itself in. For the fifth richest country in the world it is a disgrace.
Government must take this crisis seriously. It is obscene to proclaim you are the builders and preside over an economy where housebuilding collapses. It is obscene to declare a "High Wage, Low Welfare" economy and continue to allow it to be designed in favour of government money going not to build houses but to ever higher housing benefit bills. We live in a "High Rent, Landlord Subsidy" economy if truth be told.
More and more, the housing crisis is touching all of us. We all know someone who is sofa surfing. Or a family member who can't raise a deposit to buy a home as they struggle to pay exorbitant rent. Or someone still living at home long after it is the right thing for anyone involved as they simply can't afford any other option. Or a family struggling in tiny and cramped flat with nowhere for their children to do their homework.
Jeremy Corbyn has had a good few weeks keeping the pressure up on Tax Credits. He now needs to add a further string to his attack bow to keep building on that momentum. While homelessness is a crisis all year round, we feel it especially acutely as we approach Christmas. This is an area where Labour made good strides under Ed Miliband in thinking about how to not just ameliorate the symptoms of market failure, but intervene to make markets work better. Jeremy will have seen first hand in his constituency some of the horror stories of the failing housing market  – and I'm sure his weekly PMQs post bag is full to bursting with questions on this issues.
Jeremy Corbyn is using the Despatch Box not just to get the better of David Cameron, but to do so in a way that puts him on the side of the public against the government. I believe attacking the government's appalling, shoddy and downright shameful record on housing of all tenures will be the way to continue this.
More from LabourList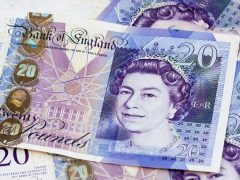 Comment
As the cost-of-living crisis bites, Labour needs long-term structural answers to growing inequality. Basic income provides such an…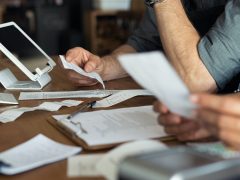 News
Half of 'Red Wall' voters would be more likely to vote Labour in a future general election if…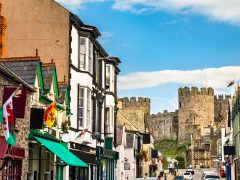 Comment
The headlines are straightforward: Labour gained 68 seats, the Independents gained six seats, the Lib Dems gained ten…