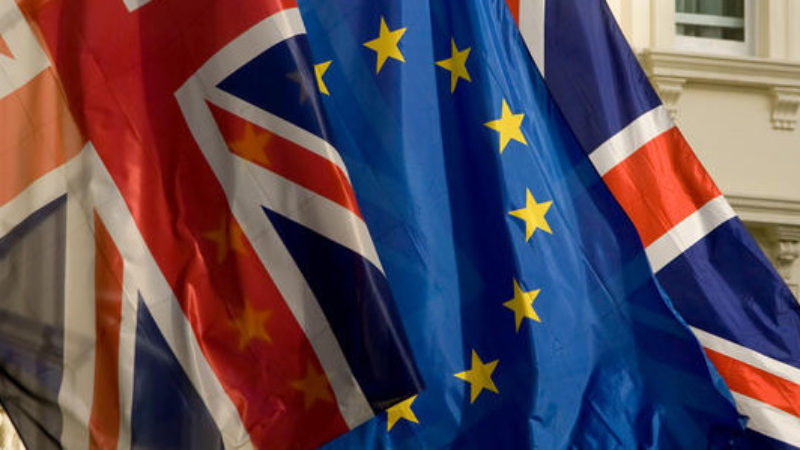 213 MPs have signed up to Labour's pro-EU group 'Labour In', including Jeremy Corbyn and the entire Shadow Cabinet.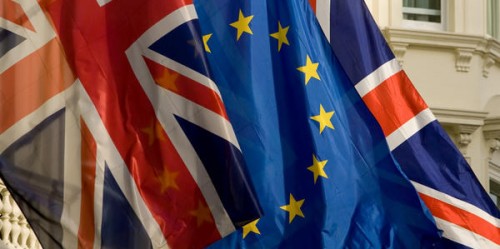 Today, Phil Wilson MP has outlined the group's stance in an article on LabourList, saying the party is united in its "belief that Britain should remain part of the European Union".
"Our campaign will be distinctive from the cross-party campaign, because we will focus on the issues important to Labour supporters and voters, in particular economic growth, jobs and rights for workers, rights for consumers and security", he has written.
There are 231 MPs in the Parliamentary Labour Party, among those not to sign up to list this are prominent Eurosceptic Kate Hoey, veteran MP Denis Skinner, and Ian Lavery and Ronnie Campbell who both represent constituencies in the north east.
Here's the full list of MPs who have joined the pro EU PLP Group:
Abbott, Diane
Abrahams, Debbie
Alexander, Heidi
Ali, Rushanara
Allen, Graham
Anderson, David
Ashworth, Jon
Bailey, Adrian
Barron, Kevin
Beckett, Margaret
Benn, Hilary
Berger, Luciana
Betts, Clive
Blackman-Woods, Roberta
Blenkinsop, Tom
Blomfield, Paul
Bradshaw, Ben
Brennan, Kevin
Brown, Lyn
Brown, Nick
Bryant, Chris
Buck, Karen
Burden, Richard
Burgon, Richard
Burnham, Andy
Butler, Dawn
Byrne, Liam
Cadbury, Ruth
Campbell, Alan
Champion, Sarah
Chapman, Jenny
Clwyd, Ann
Coaker, Vernon
Coffey, Ann
Cooper, Julie
Cooper, Rosie
Cooper, Yvette
Corbyn, Jeremy
Cox, Jo
Coyle, Neil
Crausby, David
Creagh, Mary
Creasy, Stella
Cruddas, Jon
Cummins, Judith
Cunningham, Alex
Cunningham, Jim
Dakin, Nic
Danczuk, Simon
David, Wayne
Davies, Geraint
De Piero, Gloria
Debbonaire, Thangam
Doughty, Stephen
Dowd, Jim
Dowd, Peter
Dromey, Jack
Dugher, Michael
Eagle, Angela
Eagle, Maria
Efford, Clive
Elliott, Julie
Ellman, Louise
Esterton, Bill
Evans, Chris
Farrelly, Paul
Fitzpatrick, Jim
Flello, Robert
Fletcher, Colleen
Flint, Caroline
Flynn, Paul
Fovargue, Yvonne
Foxcroft, Vicky
Gapes, Mike
Gardiner, Barry
Glass, Pat
Glindon, Mary
Goodman, Helen
Green, Kate
Greenwood, Lillian
Greenwood, Margaret
Griffith, Nia
Gwynne, Andrew
Haigh, Louise
Hamilton, Fabian
Hanson, David
Harman, Harriet
Harpham, Harry
Harris, Carolyn
Hayes, Helen
Hayman, Sue
Healey, John
Hendrick, Mark
Hepburn, Stephen
Hillier, Meg
Hodge, Margaret
Hodgson, Sharon
Hollern, Kate
Howarth, George
Hunt, Tristram
Huq, Rupa
Hussain, Imran
Irranca-Davies, Huw
Jarvis, Dan
Johnson, Alan
Johnson, Diana
Jones, Gerald
Jones, Graham
Jones, Helen
Jones, Kevan
Jones, Susan Elan
Kane, Mike
Kaufman, Gerald
Keeley, Barbara
Kendall, Liz
Khan, Sadiq
Kinnock, Stephen
Kyle, Peter
Lammy, David
Leslie, Chris
Lewell-Buck, Emma
Lewis, Clive
Lewis, Ivan
Long-Bailey, Rebecca
Lucas, Ian
Lynch, Holly
McCabe, Steve
McCarthy, Kerry
McDonagh, Siobhan
McDonald, Andy
McDonnell, John
McFadden, Pat
McGinn, Conor
McGovern, Alison
McInnes, Liz
McKinnell, Catherine
Mactaggart, Fiona
Madders, Justin
Mahmood, Shabana
Malhotra, Seema
Marris, Rob
Marsden, Gordon
Maskell, Rachael
Matheson, Christian
Meale, Sir Alan
Mearns, Ian
Miliband, Ed
Moon, Madeleine
Morden, Jessica
Murray, Ian
Nandy, Lisa
Onn, Melanie
Onwurah, Chi
Osamor, Kate
Owen, Albert
Pearce, Teresa
Pennycook, Matthew
Perkins, Toby
Phillips, Jess
Phillipson, Bridget
Pound, Stephen
Powell, Lucy
Qureshi, Yasmin
Rayner, Angela
Reed, Jamie
Reed, Steve
Rees, Christina
Reeves, Rachel
Reynolds, Emma
Reynolds, Jonathan
Rimmer, Marie
Robinson, Geoffrey
Rotheram, Steve
Ryan, Joan
Shah, Naz
Sharma, Virendra
Sheerman, Barry
Sherriff, Paula
Shuker, Gavin
Siddiq, Tulip
Slaughter, Andy
Smeeth, Ruth
Smith, Andrew
Smith, Angela
Smith, Cat
Smith, Jeff
Smith, Nick
Smith, Owen
Smyth, Karin
Starmer, Keir
Stevens, Jo
Streeting, Wes
Tami, Mark
Thomas, Gareth
Thomas-Symonds, Nick
Thornberry, Emily
Timms, Stephen
Trickett, Jon
Turley, Anna
Turner, Karl
Twigg, Derek
Twigg, Stephen
Umunna, Chuka
Vaz, Keith
Vaz, Valerie
Watson, Tom
West, Catherine
Whitehead, Alan
Wilson, Phil
Winterton, Rosie
Woodcock, John
Wright, Iain
Zeichner, Daniel
More from LabourList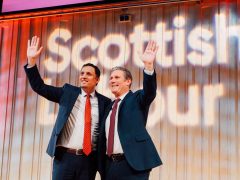 Daily email
Rutherglen: Will Labour win – and would it really signal Scottish revival? Starmer is hitting the campaign trail…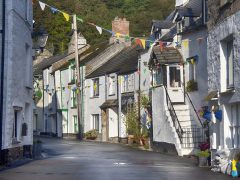 Comment
Labour has promised a 'Take Back Control Bill' in the first King's Speech. Aimed at England, it must…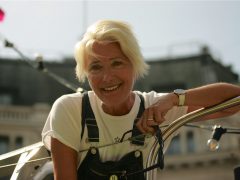 News
Almost 100 climate activists, experts and campaigners from around the world have written to Labour leader Keir Starmer,…