A lot of excitement has been generated about the Scottish Labour Conference deciding to vote against Trident replacement. That's because so far it is the only hard evidence of any more general move to the left at any level of the Labour Party to reflect the leadership election result. At every other level, whether that's the votes taken at Annual Conference, the votes taken at regional conferences, or the other OMOV ballots conducted at the same time as the leadership election, there has been no dramatic leftward shift. In fact most of the evidence points to many of the same members who voted for Jeremy Corbyn voting at other levels to balance out rather than reinforce their decision.
I would have preferred the Scottish Trident vote to go the other way, but I don't think it's desperately important that it didn't. For a start off, this wasn't a new policy stance for Scottish Labour. The Scottish Labour Conference already had an anti-Trident policy, passed way back in 1998 and never rescinded. It had no impact on Labour Party policy in government under Blair and Brown for the simple reason that defence is a matter reserved to the Westminster Parliament so Labour in Scotland having an opinion on it is just that, having an opinion. Unless we are going back to the madness of the 1980s where different borough councils and regional and national conferences had their own foreign and security policy, that's how it will stay. In fact the only practical impact of the policy being passed is that it will be submitted to the Britain in the World Policy Commission of Labour's National Policy Forum along with anything else sent in by CLPs or affiliates. Scotland's only Labour MP Ian Murray was already pledged to vote against Trident when it comes before the House of Commons, so not a single vote there is affected.
The debate was a robust one and it was good to see a passionate defence of multilateralism and deterrence from a number of speakers including Jackie Baillie MSP, former MP Thomas Docherty, a number of delegates from areas economically dependent on Trident, and former MoD Minister Adam Ingram, even though the result was in no doubt once Unite had decided to vote against renewal. No one can accuse Labour's pro-nuclear wing of running away from the fight.
The behaviour of two major affiliates was fascinating. At Labour Party Annual Conference in Brighton Unite had been lined up to support Trident renewal, in line with its UK policy which reflects its many thousands of members in jobs associated with the programme in Barrow, Derby, Aldermaston and Plymouth. But in Scotland it reversed this position despite strong representations by the Babcock Faslane Unite Convenor Derek Torrie, who appealed to Unite General Secretary Len McCluskey to defend his members' jobs. Another union representing some of the 11,000 Faslane submarine base workers, GMB, was in contrast extremely robust. GMB Scottish Secretary Gary Smith spoke in the debate and said "You are asking us to vote our members out of jobs", "Be under no illusions, if Trident doesn't go ahead the Upper Clyde shipyards will close". He slammed the anti-Trident motion as "Alice in Wonderland politics and pie-in-the-sky jobs" and said the GMB would "rather be talking about things we can actually influence … but no we [the conference] are indulging ourselves"… "This debate is a nonsense and frankly, an utter indulgence".
The ramifications of this could be far reaching. GMB and Community will both be seeking to persuade Unite members involved in the Trident programme and wider defence industry to switch union, and within Unite the defence and aerospace membership are likely to raise hell about the volte face, with potential implications for future internal Unite elections.
The strategy of the left in continuing to push this deeply divisive issue is very difficult to comprehend. There are no votes in it – YouGov's poll in September showed only 28% support for scrapping Trident and 52% support for replacing it.
Repeatedly trying to push debates on Trident reinforces media stories of Labour internal divisions and drowns out all the more popular announcements from Corbyn on fighting the tax credit cuts, rail and anti-austerity, around which there is a broad consensus in the party. It's almost as though some on the left want to divide the party by continually raising an issue that is a red line for many on the right.
This weekend's debate was particularly unfair on Scottish Labour's talented new leader Kezia Dugdale, who faces a tricky enough set of elections as it is for the Scottish Parliament next May. She gave an excellent speech on Saturday, setting out a radical range of new policies. That should have been the absolute main story of a pre-election conference. Instead it was overshadowed by a wholly unnecessary debate on Trident, which if delegates had been thinking strategically they wouldn't have prioritised. It has just played into the SNP's hands by highlighting the divergence between UK and Scottish Labour policies on Trident and that party policy on defence is decided at a UK level.
Whilst all this effort was being put into political self-harm by the left in Scotland, in the two English regional conferences in recent weeks, East Midlands and North West, they appeared not to have any organisational momentum at all, being defeated in all the key elections to both Regional Boards, reflecting a desire from Labour's grassroots activists for balance and continuity in the key decision-making structures of the party.
More from LabourList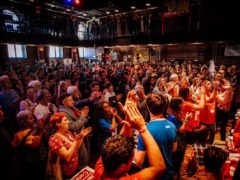 News
Momentum members have elected a new national coordinating group with candidates on the Momentum Organisers slate winning a…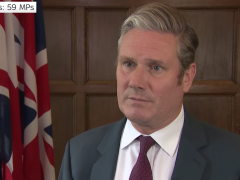 Video
Keir Starmer has declared that replacing Boris Johnson as Prime Minister with another Conservative MP is "not the…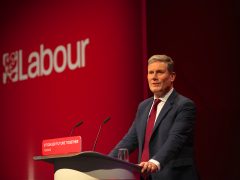 Daily email
Boris Johnson has finally agreed to go. Following an unprecedented number of resignations over the past few days, a…