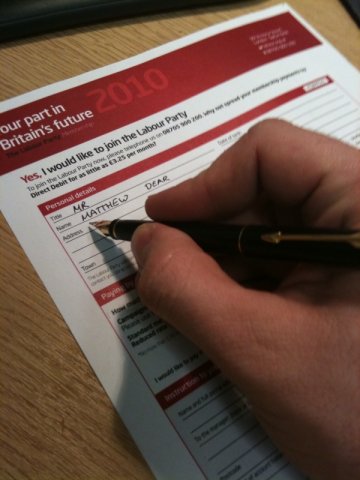 The main story about Labour Party membership this year has been the huge influx of new members.
But set against this is a drip, drip of resignations of members who don't like the direction the party is going in. No one has quantified it, but there are rumours of there being hundreds of people leaving each week. There are certainly enough people proclaiming their departure on social media for it to be concerning.
Even if there is only one, that's one too many. I want the widest and biggest possible Labour Party that doesn't lose anyone.
As someone who doesn't like the direction the party is going in but believes in staying come what may, these are the reasons why I would plead with people not to resign:
1. The Labour Party is more than its current leader and current policies. Resigning means walking away from 115 years of victories and defeats, achievements and struggles, Attlee, Wilson and Blair, not just Corbyn who happens to be the current incumbent.
2. Unless you are a celebrity, it's a bit of a silent protest – "If a tree falls in a forest and no one is around to hear it, does it make a sound?".
3. It's actually more powerful to stay in the party and dissent on issues you disagree with – "I'm a Labour Party member and I oppose this Labour policy" has more moral impact than "I used to be a Labour Party member and I oppose this Labour policy".
4. If Corbyn's story teaches us anything, it's to be patient. He stayed in the party and stuck to his guns for thirty years with no prospect of his wing ever getting back into power, and policies he found anathema. We should give it more than three months of being in the minority.
5. It's not even clear that moderates are the minority. Why walk away when most Labour MPs agree with you?
6. In fact moderates resigning will have the perverse impact of strengthening the people you are protesting about. There are key OMOV elections this year for the NEC, and votes at CLPs for Annual Conference delegates. Every moderate who resigns increases the chances of left victories in these elections.
7. Solidarity. When we are fighting to keep the Labour Party electable we would like you by our side.
8. Pluralism. Any party that's going to ever get to the 40% needed to win a General Election needs to be a broad coalition. We expected the left to stay in the party under Blair, and most of them did, so we should reciprocate now.
9. There will be some kind of place or network in the Labour Party where you will feel at home even under a leadership you disagree with. For some people their CLP or branch will be more reflective of their own views than the national party is. For others their political home might be an affiliated organisation like the Fabians, LGBT Labour, the Jewish Labour Movement, green group SERA or our sister Co-op Party. For others it will be a grouping that reflects a particular strand of opinion in the party like Progress, Labour First, Momentum or the new Open Labour.
10. Comradeship. For every idiot insulting people on social media, there are good people in every local Labour Party who supported Jeremy for leader but are not sectarian, respect other viewpoints and you can debate vigorously with but then socialise with and work together with on the campaign trail. We should not allow the trolls abusing people online to dictate the culture of the Labour Party – we need to work with anyone who behaves decently whether on left or right to make Labour a welcoming place for everyone who has Labour values.
I understand why people want to say "not in my name" but I would beg them to take a longer view. We don't know where this current rollercoaster journey is going to end. If you care about what sort of Labour Party there is in the future, you need to be getting more involved in trying to shape it, not walk away in despair.
More from LabourList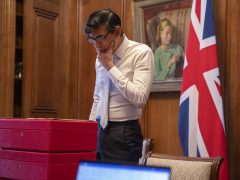 Daily email
The big headline today is a key announcement brought forward from Wednesday's Budget: another £5.9bn to help clear…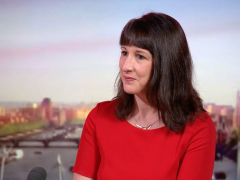 Video
The Andrew Marr Show Shadow Chancellor Rachel Reeves agreed that the government should now implement 'plan B' – i.e.…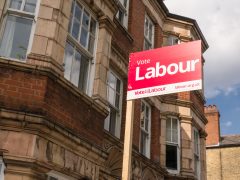 News
LabourList can today reveal Labour's parliamentary candidate selection process for the upcoming Old Bexley and Sidcup by-election. Sources…