Women still face huge barriers to representation in the Labour Party, including facing a greater deterrence than men from the cost of standing and scrutiny of their private lives.
New research from the Fabian Society released today lays bare the level of disincentives women feel when considering standing for any kind of position within Labour. The Fabians surveyed over 3,000 Labour members as part of a project to look into how to make the party more representative, called 'Practising what we preach'.
In the first part of the research to be published, it is revealed that while women make up 50% of the Shadow Cabinet and 43% of the Parliamentary Labour Party, they are underrepresented at every other level of the party. 44% of members are women, but only 30% of constituency party (CLP) chairs, 16% of Labour council leaders, and just 11% of senior party staff are. Jeremy Corbyn came in for some criticism in September when he did not promote any women to the four Great Offices of State in his first Shadow Cabinet reshuffle.
These figures indicate that where there are not 'positive discrimination' structures in place (such as all-women shortlists), the level of representation for women drops dramatically.
Women surveyed said that when they considered or pursued standing for elected positions, they were put off by financial burdens, unclear procedures and the threat of discrimination.
Almost half (49%) of those surveyed said they could not afford the cost of standing, compared to 27% of men – a chasm even higher than the UK's gender pay gap of 14.2%. Almost a third (31%) said they have faced unwelcome scrutiny of their private lives, while 22% have faced questions directly related to their gender. Only 44% believed that the processes they faced were transparent.
Olivia Bailey, the author of the new report, warned that the findings meant the 'new politics' was in danger of looking the same as the old. "While the Labour Party has taken important strides to improve the representation of women, it still has a long way to go if it wants to practice what it preaches on women's equality," she said.
"This report reveals that Labour women are still facing an array of unfair barriers as they try and stand for selection, and are much less likely than men to reach leadership positions. As Labour sets about another programme of Party reform, it is time to get serious about fair representation. Otherwise, the 'new politics' will look exactly like the old."
Today's publication by the Fabians is the first in a series of five discussion papers that will also look at representation in the Labour Party of sexuality, class, race and disability, with the objective of making practical recommendations to the party. They are encouraging members to make submissions on these areas to [email protected]
More from LabourList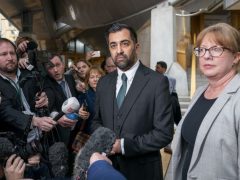 Comment
While Tuesday might have been Humza Yousaf's first day as First Minister, it was also his last as Health…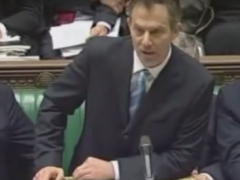 Comment
Twenty years on, Labour's discussion of the Iraq War is curious and worrying in equal measure. The disaster often…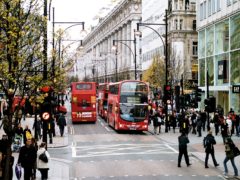 Comment
First as a local councillor, and now as the Labour parliamentary candidate for Cities of London and Westminster,…