Last week, thousands of business and political leaders from around the world gathered in Davos, Switzerland for the annual World Economic Forum. The theme for this year's conference is "Mastering the Fourth Industrial Revolution". Panellists and politicians from across the globe have discussed the impact of major advances in technology, power generation, and mass production, reflecting on what this progress will mean for the world.
The key question being asked in Davos is how will this technological boom transform the health, mobility, education and financial industries. Davos is a great space for networking, sharing ideas and debate. However, the wrong questions are being asked. We must think deeply not only about the transformative nature of technology, but about how we can utilise the growth in these industries to reduce inequality and improve the lives for all.
The tide of technological advances – from Uber to Facebook – is welcomed, as the wave of new tech improves our day-to-day lives. Technology is a key driver of economic growth, with tech companies continuing to expand, generating billions in profits. However, with each advance, we must be aware of the potential for tech to replace many well-paid blue collar jobs, with many of those displaced having few options apart from entering the service sector.
In order to reduce this growing inequality, we must not penalise the tech companies, nor put limits on their advancement. The focus should be on co-operation: ensuring that the benefits of the economic growth gained by technology are spread more evenly throughout society.
For Britain, this means closing tax loopholes for major corporations and using the money raised to form a National Investment Bank, which can then invest in our economy to promote further growth. This has been suggested by Labour's leader, Jeremy Corbyn; but his opponents argue that this policy is too radical and will undermine Britain's financial sector, derailing economic growth. The premise that tightening our tax regulations would be counterproductive is simply untrue. Eliminating tax loopholes will raise real revenue for the government, which can then be used for investment.
Over half a decade, the economic orthodoxy of austerity has prevailed. George Osborne has ruthlessly attempted to balance public sector budget through cuts. This approach has failed. In the last parliament we saw the deficit increase by 16% to £8.2 billion, alongside a slowdown in economic growth. The Conservative government's cut in investment was misguided: it constricted growth, slowed innovation, and resulted in plunging domestic productivity. All three are needed if our economy is to thrive. As a result, what we saw is an increase in the amount of public debt and a reduction in tax revenues.
Austerity is not working for the British people. Instead, investing in innovation must become the New Economic Normal. A National Investment Bank can help drive our tech industry and support SMEs. Through this investment, we can drive real economic growth, which benefits all.
Martin Edobor is a founding member of Consensus and Chair of the Young Fabians
More from LabourList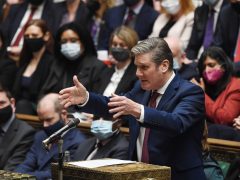 Comment
The problem with Boris Johnson's carnival of lies and incompetence from a Labour strategist's perspective is that it…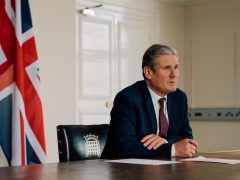 Comment
While it will be a relief to see the back of Boris Johnson, the Labour Party must not…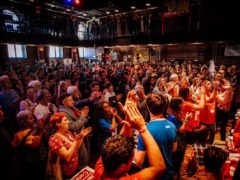 News
Momentum members have elected a new national coordinating group with candidates on the Momentum Organisers slate winning a…