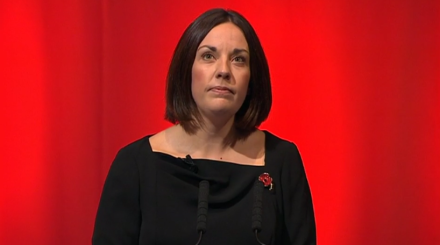 The team of spin doctors around Seumas Milne are colluding with Ruth Davidson's Scottish Tories in the expectations game for Jeremy Corbyn's first real electoral test in May. Both of them want people and the media to think that Scottish Labour might come third in the coming Scottish parliament elections. Davidson because it makes it more likely her party will come in second. However, for the Labour leader's office it seems that they are prepared to throw hard-working members of the Scottish parliament under a bus just so expectations are exceeded in a few months' time.
Those campaigning for a Corbyn leadership last summer told the wider party that an anti-austerity leader would turn around Labour's fortunes in Scotland. The rhetoric and the party policy has changed north of the border: a top rate of tax to pay for a fair start fund for the poorest kids, 1p on income tax to reverse local government and education cuts. Scottish Labour has even junked its historic support for Trident to align itself with the new leadership, and voted in Holyrood accordingly.
Having spent this time last week on the doorstep in six very different Scottish constituencies, I know our party colleagues there need our help with one-to-one chats with voters, not journalists.
Whether those in the Westminster leadership want to help or not, Scottish Labour will not come third. Here's why:
Unionists are not Tories
The basis of the Tories' own claim that that they will come second in May is that they remain the only 'unionist' party in Scotland following Kezia Dugdale's interesting 'Labour is a party made up of mainly unionists rather than a unionist party'. The problem is following the referendum it is not the flag, the Queen and pageantry to which unionist voters are loyal but a much more pragmatic sense that together we are stronger. The idea is that a 300-year-old partnership delivered better prosperity and ability to project our power in the world. It was not Tory ideas that won for Better Together in September 2014. This mismatch will cap support for the Tories.
Ruth Davidson is still a Tory
The 'race for second place' is more down to Scottish Labour's collapse rather than Scottish Conservatives' rise; the latter remain where they normally have been in the polls. It is true that Ruth Davidson is by far the best thing going for the Conservative party north of the border. She is spoken about in generous terms by voters on the doorstep and has a great personal poll rating.
Her party, however, does not. Behind Davidson is the party of David Cameron and George Osborne; both are hated by Scottish voters. The Scottish Tory leader has tried to distance herself on Europe and other key issues and to some extent it has worked. She is well liked but the party brand is unchanged, if not worse. In May voters will not see Davidson's name on the ballot, but Cameron's and Osborne's.
Labour is the only party with an alternative to austerity
It is undeniable that the 'anti-austerity' message – despite the reality that they would have cut more than Ed Miliband – was the Scottish National party's strongest message to former Labour voters. Dugdale has thrown down the gauntlet and is testing the theory. Sheis promising a real alternative to both Tory austerity and the thoughtless passporting of those cuts from Holyrood to Scotland's local councils and public services. Money to keep Unison members in work and give social care workers the living wage they deserve is about social justice, not nationalism.
Little surprise, then, that the SNP attacks Labour's plans rather than copies them. What is interesting is that on the doorstep and the among even SNP-supporting commentators people are not totally sure they agree with the tax rises but know see they are seeing different, radical and Labour. None of this can be bad for our chances.
Nicola Sturgeon refuses to use her new powers
Not only is Sturgeon now the highest-paid politician in the country – yes, even more than the prime minister – she, alongside Carwyn Jones in Wales, is the longest serving holder of executive office in Britain.
The point of devolution was so Scotland could plough a path distinct to the rest of the UK. This has been lost by the SNP. The Smith commission process has delivered new powers that the incoming 2016 government will have at its disposal. Many of them are big and historic – not least the right to levy unique tax rates. But does the SNP have any plans to use them? No. It wants Osborne's top rate of tax, Osborne's basic rate of tax.
When the unions, public services, local councils, student groups and pensioners' lobby come knocking, the government cannot simply say 'we would if Westminster gave us the money'. They have to say why they will not raise the taxes themselves. The conversation is about to change.
Labour's bedrock of support will turn itself out
My experience in seats from Edinburgh to Dumbarton this week revealed the stark demographic divide that lies behind current voting behaviour in Scotland. Older voters were firmly behind Labour and are dismayed at the prospect of four more years of nationalist rule. We have work to do to win back their children and grandchildren – of that there is no doubt. Labour is down to its core. But Dugdale is in it for the long haul. Having run through six leaders in 10 years, no one wants the Scottish Labour leadership to resemble the proverbial, ever-changing Italian prime ministership. Our new leader at Holyrood is making an impact; the tax proposal is popular and people are starting to listen again. Labour has a bedrock of support; after May comes the chance to build on it.
More from LabourList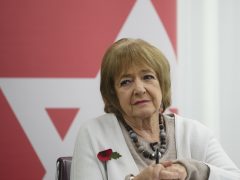 Comment
Holocaust Memorial Day has been a National Day of Commemoration for 22 years. We use the occasion to…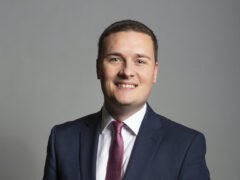 Comment
13 years of Conservative mismanagement have left the NHS without the doctors and nurses it needs, and patients…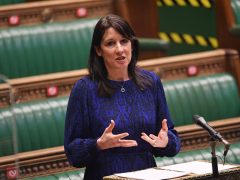 News
Rachel Reeves has argued that the Tories "have no plan for now, and no plan for the future"…