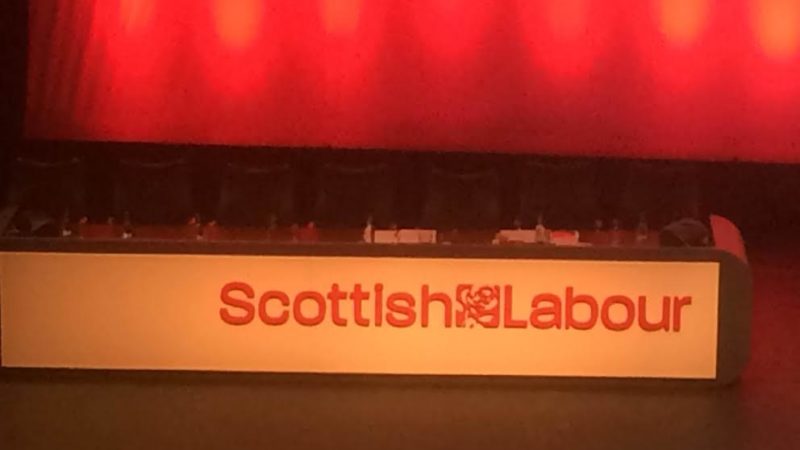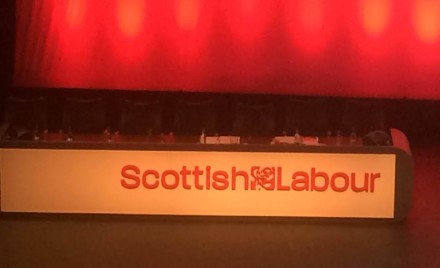 Scottish Labour have announced their list candidates rankings for May's Holyrood elections.
With the election taking place through Additional Member System (AMS), there are two types of candidate, constituency and list. Given current polling, and the near wipeout in last year's general election, it is expected that the vast majority, if not all, of Labour's MSPs come May will be elected via the the lists.
The candidate shortlist was announced in December, and was the largest ever for the party – with 106 people competing for the 56 places. Party members finished voting earlier this week, and the full results were officially announced today. Turnout was 62%.
Under new reforms brought in by former Scottish Labour leader Jim Murphy, only the leader Kezia Dugdale and deputy Alex Rowley have places secured at the top of their region's list. Each regional lists is also 'zipped' along gender lines, to try and ensure a more equal gender representation.
Notable names topped their lists: former deputy leader Anas Sarwar pipped Johann Lamont in Glasgow, former leader Iain Gray did so in South Scotland, and shadow minister Jackie Baillie and Jenny Marra got first place in West Scotland and North East Scotland respectively.
Announcing the results this morning, Kezia Dugdale said that she was "delighted" with the talented people selected. She said:
"At the start of this process I said I wanted to encourage as many people as possible to join our movement so we can change our country. I am absolutely delighted with the talented group of people who have been selected as Scottish Labour candidates. From experienced MSPs to new young candidates, from former teachers to trade union officials, and from small business owners to charity workers – this is an impressive list of candidates.
Dugdale added: "We are in no doubt about the scale of the challenge we face, but Scottish Labour heads into the election in May full of confidence in our vision for Scotland."
The full list can be seen here:
Central
1. Richard Leonard
2. Monica Lennon
3. Mark Griffin
4. Elaine Smith
5. Craig Martin
6. Margaret McCulloch
7. John Pentland
8. LizAnne Handibode
9. Michael McMahon
10. Siobhan McMahon
11. Hugh Gaffney
12. Angela Feeney
Glasgow
1. Anas Sarwar
2. Johann Lamont
3. James Kelly
4. Pauline McNeill
5. Bill Butler
6. Patricia Ferguson
7. James Adams
8. Soryia Siddique
9. Paul Martin
10. Samantha Ritchie
11. Hanzala Malik
12. Anne McTaggart
Highlands and Islands
1. Rhoda Grant
2. David Stewart
3. Leah Franchetti
4. Sean Morton
5. Sarah Atkin
6. John Erskine
7. Robina Barton
8. Gerry McGarvey
Lothian
1. Kezia Dugdale
2. Neil Findlay
3. Sarah Boyack
4. Daniel Johnson
5. Lesley Hinds
6. Jalal Chaudry
7. Cat Headley
8. Bernard Harkins
9. Eilidh MacDonald
10. Shami Khan
11. Ann Henderson
12. Richard Corral
Mid Scotland and Fife
1. Alex Rowley
2. Claire Baker
3. Thomas Docherty
4. Cara Hilton
5. Craig Miller
6. Johanna Boyd
7. Jamie Glackin
8. Jayne Baxter
9. Jim Leishman
10. Lesley Laird
11. Altany Craik
12. Mary Lockhart
North East Scotland
1. Jenny Marra
2. Lewis MacDonald
3. Lesley Brennan
4. Richard McCready
5. Sarah Duncan
6. Willie Young
7. Alison Evison
8. Frank Gilfeather
9. Joanne McFadden
10. Nathan Morrison
South Scotland
1. Iain Gray
2. Claudia Beamish
3. Colin Smyth
4. Carol Mochan
5. Kenryck Lloyd-Jones
6. Fiona O'Donnell
7. Andrew Cochrane
8. Fiona Dugdale
West Scotland
1. Jackie Baillie
2. Neil Bibby
3. Mary Fee
4. Ken MacIntosh
5. Johanna Baxter
6. Joe Cullinane
7. Siobhan McCready
8. Martin McCluskey
9. Moira Ramage
10. Mark McMillan
11. Gail Casey
12. Paul Sweeney
More from LabourList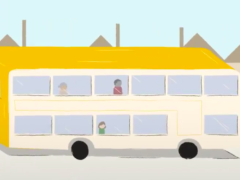 News
Labour has unveiled a new plan to set up a £1.3bn 'bus transformation fund' that will reverse Tory…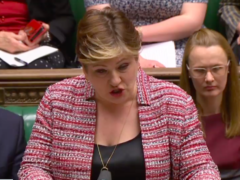 News
Theresa May's de facto deputy David Lidington went up against Labour's Emily Thornberry this afternoon, in the first…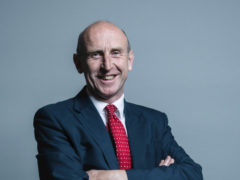 Daily email
The Change UK/The Independent Group/TIG/#Change/The Remain Alliance launch ahead of the European elections dominated news and the politico…