Karin Smyth MP chaired the most recent meeting of Labour for the Common Good group in Parliament – this is her report. You can read all reports of the meetings here.
There was a sociological dimension to last May's crushing defeat. The biggest transformations in the structure of British society since 2010 – an ageing population and an employment shift from public to private sectors – swelled the numbers of voting categories which have traditionally been cold towards Labour. And so it proved, with the Tories dominating these blocks, particularly older voters. Had the election only included the under 55s, Labour would have won with ease.  
So it's important that Labour looks forward and tries to understand the condition of Britain in 2020. That's why Labour for the Common Good invited Professor Danny Dorling – an acclaimed social geographer as well as an authority on inequality – to present to the group this week. And anybody who optimistically predicts Labour could form the next government, albeit in coalition, has to be worth listening to!
For Danny, Labour's biggest challenge will be striking a balance between telling the full, disastrous story of Tory-run Britain and striking the positive notes that any progressive party needs to succeed. This is an astute point. When we see the Tories dismantling Sure Start, attacking trade unions, besmirching charities, ignoring the plight of refugees, and being complacent about the inequality which scars our society, it is impossible not to get angry. However, this can all-too-easily slide into miserablist ranting, which makes us appear pessimistic – hostile even- about Britain's future.
Danny highlighted many of the indicators which could be shaping the public consciousness in 2020: falling university enrolment in the North; the inability of the working poor to afford summer holidays; more unaffordable housing than ever before, and a rising mortality rate.
What is more, mirroring George Osborne himself, Danny also suggested there are significant macro-economic threats which could undermine the Tories' current lead on economic competence, not least a brittle property market in the South East towns we most need to win. But this must still be combined with a positive message, which connects this story to a Labour vision for a fairer, more equal Britain. 
As for the electoral geography, Danny confirmed the assessment that Labour must escape its southern discomfort. Small towns and mildly affluent suburbs are particularly crucial. Of course this is not a new insight – it is all very reminiscent of New Labour electoral geographer Philip Gould's 'The Land that Labour Forgot' analysis, which paved the way for 1997's landslide. However, what Danny predicted was that by 2020 these areas, for perhaps the first time in living memory, will be experiencing "precarity" – a condition of extreme economic insecurity.
Falling house prices, debt-ladled children, labour market volatility, vanishing high streets and a migration of jobs to much larger cities, could make this traditionally "small 'c' conservative" England more receptive to a radical economic approach, he argued. As ever, this would have to be grounded in pragmatic policies rather than abstract ideology if it is going to connect. But it does at least provide grounds for a cautious optimism that feels like it has been in short supply in similar projections for 2020. 
One intriguing element of Danny's presentation was his suggestion of a tactical alliance with the Green Party. Pointing towards Labour's 2015 victory in Chester – where no Green Party candidate stood and Labour won by 93 votes – he suggested that a loose understanding might bring many more seats into play for both parties, particularly in the South. True, it often feels like progressive sectarianism is wasted effort when what we need most is to be battling the Tories. But, on the other hand, political history shows that it was precisely this kind of leg-up which helped our party on its way to supplanting the Liberals. Over many years campaigning in my home city of Bristol I have experienced first-hand the full range of tactics employed by Liberal Democrats and now Greens at a local level, so I'm yet to be convinced on this 'tactical alliance' notion. 
Nevertheless, it was refreshing to hear such a positive assessment of our chances in 2020. And there can be few in our party who doubt that a Labour Party which shows it has the practical policies to tackle inequality can be competitive.
After all, inequality is absolutely a challenge for the so-called 'Middle England' voter too. Now we must redouble our efforts and throw ourselves into developing the policies and message that enables them to hear us.
Karin Smyth is MP for Bristol South
More from LabourList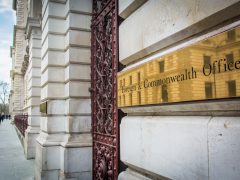 Comment
In under two weeks, world leaders will meet in Glasgow for the latest attempt to address the global…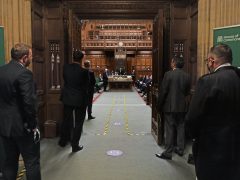 News
Labour has approved the renewal of the Coronavirus Act and allowed it to pass without a formal division…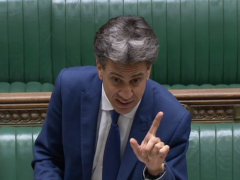 Comment
Full text of Ed Miliband statement in the House of Commons on the government's net zero strategy. Let…