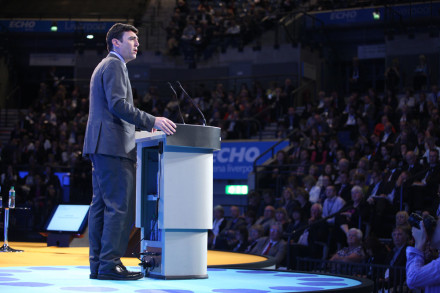 Andy Burnham has accused the Leave campaign of "peddling fraudulent patriotism" in his strongest attack yet on the Outers.
The shadow Home Secretary took on the patriotic arguments commonly used by Brexiters to instead argue for a Remain vote at his Roscoe lecture in Liverpool.
He said Britons had always been "bridge builders" and leaving would be a distortion of our history and values. A love of Britain should lead to supporting international co-operation, not separating ourselves, he added.
"You would think that the Leave campaign are the torch-bearers for British patriotism. If you want to save the country, you must vote Brexit. This is profoundly misleading. They are peddling a fraudulent form of British patriotism that does not offer a return to Britain's past but a decisive break from it."
"Brexit would not prefigure a return to Britain's past but would signal a break from it. Brits have always been bridge-builders, not isolationists. We have spent centuries painstakingly building unions between countries, not breaking them up.
Burnham recalled his great-grandfather – who was a prisoner of war fighting for Britain during World War One – and evoked his memory in favour of remaining in Europe. He said the lessons of history showed the British people would be at greater risk after an "out" vote.
"My great-grandfather, Edmund Burke was a Private in the King's Liverpool Regiment.
"I think he would ask us not to forget the lessons of his past – and not to let the history of the last century repeat itself in this. Breaking away from any group is always a recipe for confrontation and conflict. It never makes you safer.
"If I think about how I honour my great-grandfather's sacrifice, I am in no doubt it is to carry on fighting for a more united, less nationalistic Europe."
Earlier this week Burnham said he believed Britons were currently minded to leave the EU – even though he does not agree – in an interview for Varsity, Cambridge University's student newspaper. He said the mood in his own constituency was against the EU and if the vote were tomorrow, he would bet on the UK leaving.
More from LabourList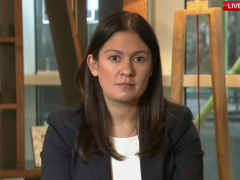 Video
Trevor Phillips on Sunday MPs paid tribute to Conservative MP David Amess, who was killed on Friday. Shadow…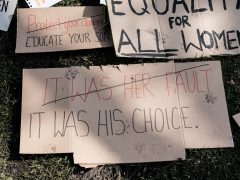 News
Exclusive new polling by Savanta ComRes for LabourList has revealed that UK adults are supportive of the move…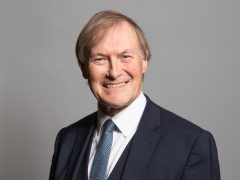 News
Sir David Amess, the 69-year-old Conservative MP for Southend West, has died after being stabbed several times at…