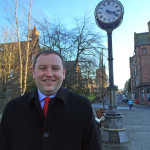 Scottish Labour activists, politicians and the public are probably beginning to wonder when they're going to get a break from elections and referenda.
Last week saw the first day of the Scottish election campaign and the first of our new, powerhouse Scottish Parliament, with greatly enhanced powers over income tax, welfare and much more.
Kezia Dugdale set the tone for the election at the Scottish Labour conference. This has to be an election that looks to the future, and doesn't just run over the arguments of the past. People across Scotland don't want to go through that again.
Therefore, and as Kez said, this election will be about how politicians plan to use the new powers that are coming to Holyrood after the elections.
After almost a decade in power, the SNP record really isn't much to write home about. In education, we have 4,000 fewer teachers and 6,000 children leaving primary school unable to read or write properly. In our health service, the threat of closure hangs over many services in local hospitals. And across all our public services, the prospect of more cuts with another SNP Government loom large.
The contrast between Scottish Labour and the SNP now could not be clearer.
Nicola Sturgeon spent the entire UK general election campaign last year arguing for a "progressive alliance" to stand up to Tory austerity, but now she has the powers to deliver on those arguments she is choosing to do nothing.
Progressive politicians around the world are united in the view that the most well off should be asked to pay a little extra, but despite pledging support for a 50p tax rate last year, Nicola Sturgeon has now u-turned and is refusing to ask the top 1 per cent to pay a little more.
That leaves Nicola Sturgeon and the SNP arguing the Tory case and places them outside the progressive consensus that has developed worldwide, from Bernie Sanders and Hilary Clinton in the US, to Justin Trudeau in Canada and Matteo Renzi in Italy. Nicola Sturgeon now finds herself using the same arguments that they are facing from right wing opponents, and that Labour faced last year from the Tories – that those who earn the most will leave the country.
Labour will use the powers of the Parliament to stop the cuts and ask the richest 1 per cent earning more than £150,000 to pay a little extra so that we can invest more in our schools. The least well off – those earning under £20,000 a year – will not have to pay a penny more.
This is honest, bold and progressive politics. Faced with the choice of using the powers or cutting into Scotland's future, Labour chooses to use the powers.
Ten years ago Labour would not have gone into an election with a pledge to increase taxes, but with the financial crisis and the cuts to our public services we have seen for the past six years, the only way we can provide decent hospitals and world-beating schools is to ask people to make a fair contribution.
As Kez said at Conference, this is the election where we find out who our political leaders really are. Many people voted for Nicola Sturgeon last year because they believed her when she said she was a progressive politician. I know lots of people who will be disappointed today that all she is offering the Scottish people at this election is a staunch defence of the status quo. What I want them to do is take another look at Labour and ask who is really offering real change now at this election.
More from LabourList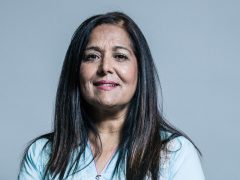 Comment
Boris Johnson's Conservative Party won a mandate to 'level up' the UK at the 2019 general election. The…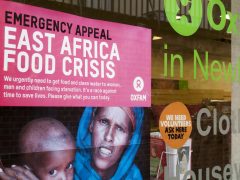 Comment
Someone in East Africa dies of hunger every 48 seconds. This is the result of the imperfect storm…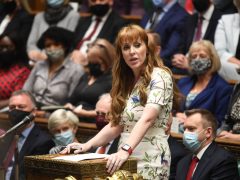 News
Angela Rayner has accused Boris Johnson of "watering down the rules to save his own skin" after the…