I would make a plea to the Chancellor to implement fair state pension transitional arrangements for women born in the 1950s in his budget this week.
This issue affects women and their families across the country and the government need to do the right thing by correcting this injustice.
I recently organised a public meeting for local WASPI (Women Against State Pension Inequality) campaigners alongside fellow Wirral MP's Margaret Greenwood and Angela Eagle and I asked these women to share their personal experiences.
It is clear that the poor notification of the changes to the state pension age and the changes themselves have caused much anxiety for the women and their families who were planning for their retirement.
Women of the generation affected by these changes have contributed a great deal not only to our economy over the years that they have been working but also to society over their working years. Among those at the meeting were women who have been carers and teachers for example. Whilst a gender pay gap still exists despite legislation brought in 1970 with the "Equal Pay Act" women of this generation have paved the way for women of my generation to experience more equality in our jobs and in society. They don't deserve this shoddy treatment.
Their plans for the future that they have been making over the years have suddenly been thrown into state of disarray and uncertainty and they have suffered considerable financial loss with some women at the meeting saying that the changes have pushed them into poverty. It is also clear from the experiences people have shared with me that the changes are also having detrimental effects on the health of some of these women.
Whilst what will be announced in the budget remains to be known I want to pay tribute to this group of women who have come together to create their own campaign to make their voices heard. Despite the issue being a very serious issue the campaigners have brought a lot of vibrant energy and have lead a campaign that has gathered a lot of momentum and attention.
Their petition has exceeded the 100,000 signatures target needed to secure a debate in the House of Commons leading to the issue being debated in the chamber on two occasions. Unfortunately the last time this was debated in February the government voted down offering assistance to women who have been on the receiving end of this injustice but now with the budget around the corner there is another opportunity for the Chancellor to do the right thing.
More from LabourList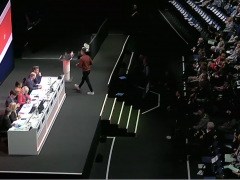 News
Labour passed a number of constitutional amendments, known as rule changes, at its party conference this year. We…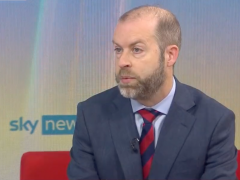 Video
Jonathan Reynolds has denounced the government's economic policy as "unsustainable, dangerous, reckless and a gamble with people's futures"…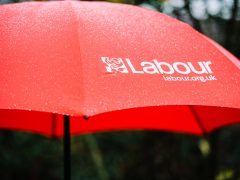 Daily email
YouGov published explosive findings last night. According to the pollster, Labour has a 33-point lead over the Conservatives – which…