The left wing and centre-left slates are roughly level on level-pegging in the race for Labour's elected ruling body.
According to the latest available record of nominations for NEC candidates by Constituency Labour Parties (CLPs), those endorsed by each wing of the party currently have similar levels of support.
So far, 35 CLPs have officially nominated candidates – however, quite a number of CLPs have nominated but have yet to submit their choices to the party. The nominations process has been going since January, and those yet to nominate still have a couple of months to vote on which candidates to endorse. Each CLP can nominate up to 6 candidates – the number of positions up for election.
NEC stalwart Ann Black, who is endorsed by the left wing Campaign for Labour Party Democracy (CLPD) slate, is currently the runaway leader with 27 nominations.
She is followed by former NEC member Luke Akehurst, of the Progress and Labour First-backed slate, who has 16 nominations. From the same slate, former MP Parmjit Dhanda has 14, Johanna Baxter has 13, Ellie Reeves has 12, and Bex Bailey has 11.
Of those confirmed as making the ballot so far from the left slate, Pete Willsman has 12, Claudia Webbe has 11, and Ken Livingstone has eight.
John Gallagher, who is not endorsed by a slate, has four endorsements.
Some have expressed surprise at the small number of endorsements former London Mayor Ken Livingstone has received, given his profile and closeness to the leadership, with suggestions that his outspokenness has played a factor. In London, he has so far only picked up his home CLP and Hayes and Harlington, John McDonnell's seat.
However, much of Livingstone's success in NEC elections has come from name recognition, and he will not have to put in the same amount of effort in securing CLP nominations to show his support.
There is also surprise that centre-left is keeping up with the left slate, suggesting that the avidly pro-Corbyn members who have signed up to the party over the last year could still be less likely to attend CLP meetings than longer-term members.
To make the ballot, candidates need to receive nominations from their home CLP and at least one CLP in two other regions. At the moment, only 10 candidates have officially met this threshold, although both slates expect to run six candidates each. It is also thought that Eddie Izzard, who recently announced his intention to stand for the NEC, will make the ballot.
More from LabourList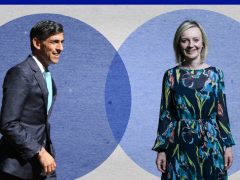 Comment
Rishi Sunak and Liz Truss have now gone head to head in six hustings with Tory members in…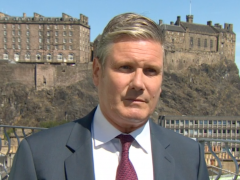 News
Keir Starmer has said that he will set out a "comprehensive set of proposals" to combat the cost-of-living…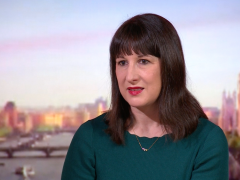 News
Rachel Reeves has urged the Tory leadership candidates to "stop playing to the gallery" and come up with…