John McDonnell, Diane Abbott and Unite general secretary Len McCluskey are all due to join the People's Assembly march tomorrow to show the "huge opposition" to Conservative austerity.
Each will be speaking at the march, which has four key aims: health, homes, jobs and education, each of which the People's Assembly believe is under attack from the Government. With the tagline "Osborne much go", the group is demanding an end to NHS privatisation, more social housing, a real living wage and more education funding.
The left-wing campaigning group is dedicated to organising against the "impoverishment and uncertainty" stemming from Government policy, with this year's march taking place at a "critical moment" of Conservative injustice.
The group encourages supporters of the political left to protest against a Government "for the privileged few".
"The Tories are facing their biggest crisis yet. Revelations of David Cameron's stake in his father's offshore tax haven prove that this is a government for the privileged few, not for the majority. This shows beyond all doubt that Cameron is divorced from the life of any working person," said the People's Assembly.
"The Government's failure to deal with the steel crisis could leave thousands without a job. They've attacked junior doctors and student nurses while privatising the NHS. They plan to force all schools to become academies and teachers are now balloting to strike over pay and conditions. They've done nothing to address the growing housing crisis. Iain Duncan Smith's resignation shows a government falling apart."
The march last year attracted 250,000 protesters, with organisers predicting an increased number this year. Over 100 coaches have been organised from around the country.
Len McCluskey said protest was "in our movement's DNA" and a key way to bring about change.
"I'll be out marching proudly with my Unite colleagues and comrades across the People's Assembly not because I like walking or I hate Tories or because it is in our movement's DNA to use solidarity and protest to deliver change.
"I am marching because I think this government, barely a year old, is both economically malevolent and staggeringly incompetent."
Momentum, the Corbynite faction, has urged it's supporters to "keep up the pressure and build our alternative" in an email to supporters, though has also offered those more comfortable with traditional forms of politics to spend the day canvassing with the group instead.
More from LabourList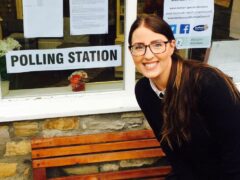 News
Laura Pidcock, the former Labour MP for North West Durham, has resigned today from the party's national executive…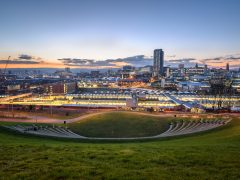 News
Labour has selected Oliver Coppard as its candidate for the South Yorkshire mayoral election taking place on May…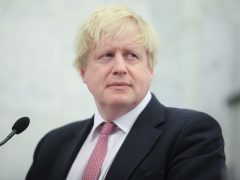 Video
Boris Johnson lied when he claimed that he had not intervened personally in the evacuation process in Afghanistan…