Barack Obama has urged voters to support membership of the European Union as he invoked the shared sacrifices of British and US soldiers on the battlefield.
The US president highlighted the "spilled blood" which helped forge the special relationship and asked British voters to remain in the EU to help tackle terrorism, economic problems and migration.
Writing in The Telegraph today, Obama said co-operation between Britain and the US brought peace to the Western world, saying the friendship enabled the two countries to meet the challenges of the future.
"This kind of cooperation – from intelligence sharing and counterterrorism to forging agreements to create jobs and economic growth – will be far more effective if it extends across Europe. Now is a time for friends and allies to stick together.
"Together, the United States, the United Kingdom, and the European Union have turned centuries of war in Europe into decades of peace, and worked as one to make this world a safer, better place. What a remarkable legacy that is. And what a remarkable legacy we will leave when, together, we meet the challenges of this young century as well."
Alan Johnson, chair of the Labour In campaign, said the Leave campaign could no longer justify their claim that the UK's global presence would be strengthened by an anti-EU vote, saying the special relationship gives Obama a unique position to comment on the debate.
"Some in the Leave campaign have suggested that Britain could somehow have a closer relationship with the US outside of the EU. That claim is no longer credible.
"President Obama is Head of State in a country that has been Britain's ally in war and in peace. US soldiers lost their lives in two world wars on our continent. Not only does this give the President an entitlement to comment,  I believe he has an obligation to point out the wider ramifications of a British withdrawal from the EU."
Obama's intervention has been earmarked by Remain campaigners as a potential route to connect with voters who are still unconvinced by UK politicians' comments. Both Jeremy Corbyn and David Cameron have expressed support for the EU, with Corbyn delivering his "warts and all" endorsement of the institution earlier this month.
Obama's column follows a recent ORB poll, also for the Telegraph, which put Remain at 53 per cent and Leave at 41 per cent.
More from LabourList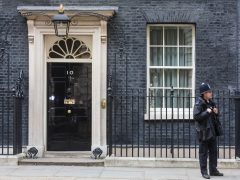 Comment
Low-paid cleaners in East London came together in 2001 with their churches, mosques and community institutions and began…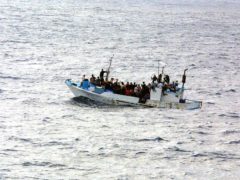 News
Civil service union leader Mark Serwotka has said union members are "sick of clearing up the mess" caused…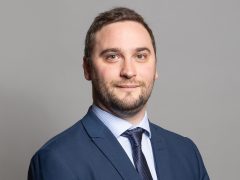 News
Former Conservative MP Christian Wakeford, who defected from the Tory Party earlier this year, has joined Labour's frontbench…