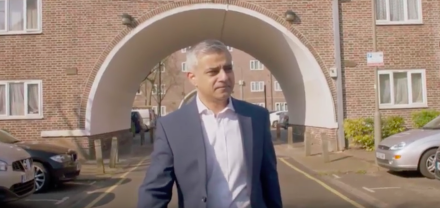 Sadiq Khan has sought to move on from a row over Tory claims of extremist connections by highlighting the "crisis" in London's health service.
Labour's mayoral candidate also revealed he had developed asthma as an adult as he warned the NHS faced risks from rising spending on agency nurses in London and unfilled nursing posts.
It comes after Khan spent days under fire over some of the "pretty unsavoury characters" he had defended as a human rights solicitor – although he also described their views as "abhorrent".
Today Khan highlights the plight of "overstretched and overworked" NHS staff in London as he published figures showing:
a combined £500m deficit for the capital's hospital trusts;
a 156 per cent increase on agency nurses by London hospitals over the last four years;
vacancies for one in six nursing posts.
"I'll be the first Mayor to provide real leadership for London's NHS", said Khan.
"London's NHS is in real crisis under the Tories.
"Waiting times in A&Es are rising, with some even turning patients away. Ambulance response times are endangering lives. Mental health services are simply unable to cope and cuts to social care services mean Londoners aren't receiving the early support they need to avoid hospital admissions."
Khan also accused Tory rival Zac Goldsmith of breaking a promise to resign as MP for Richmond Park – the constituency's former name – if the Government delivered cuts to his local hospital.
"Zac Goldsmith has said nothing about the future of London's NHS because he knows that Londoners simply do not trust him or his party with their NHS.
 "Before the 2010 election he promised his local hospital would be safe – and even promised to stand down if there were cuts. And did he? No of course he did not – he broke his promise.
 "Zac Goldsmith will break every promise he makes on the NHS."
It comes as Khan told a BBC hustings he had "never hidden" his work as a human rights lawyer. When asked if he regretted sharing a platform with extremists, Khan said: "I regret giving the impression I subscribed to their views and I've been quite clear I find their views abhorrent."
More from LabourList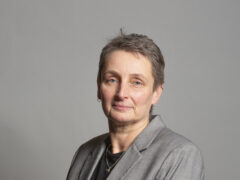 News
Kate Osborne, the left-wing Labour MP for Jarrow first elected in 2019, has revealed that she was issued…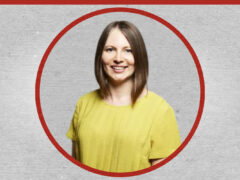 Comment
Leader's report The pre-conference leader's report is traditionally brief. Keir spent the summer on visits around the country.…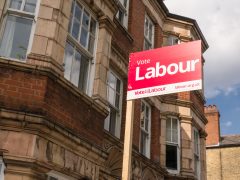 News
Labour's ruling national executive committee (NEC) has passed the rule changes that were legally mandated by the Equality…