The NHS is a key battleground for the EU referendum. At the TUC, we've taken a long hard look at the facts – and here is why we think Brexit would harm the NHS, not help it …
Creating a staffing crisis 
Leaving the EU would create a short term staffing crisis in the NHS – and that would hit the quality of services. Just under 50,000 citizens from the European Economic Area (EEA) currently work in the NHS, including over 9,000 doctors; 18,000 nurses, midwives and health visitors; and 2,500 other professionals, such as physios and radiographers. These workers provide vital skills and expertise – and they plug gaps left by the underfunding of training places. Given the government's plans to end training bursaries and another five year squeeze on NHS funding, getting the necessary turnabout in the numbers of home-grown health professionals does not look likely to happen any time soon. So we will end up with a staffing crisis that hurts our health service.
Managing cross-border healthcare becoming a whole lot harder 
When EU visitors are treated on the NHS, reciprocal arrangements ensure the UK is able to reclaim the costs, and vice versa for UK visitors in the EU. Leaving the EU would mean setting up a complex and expensive system of charges for EU patients, which will increase non-medical demands on frontline health care professionals. And, of course, it will mean UK citizens having to take out insurance when visiting EU countries like Greece, Portugal and  Spain, as well as UK pensioners in those countries facing huge medical bills.
Cutting funding for research
Membership of the EU gives the NHS access to a range of EU funding that supports research, development and innovation. Just one example: last year Horizon 2020 put £232m into NHS providers, including Great Ormond Street children's hospital, the London School of Hygiene and Tropical Medicine, University Hospital Birmingham and NHS Blood and Transplant.
Risking funding for the NHS
This government has imposed a massive financial squeeze on the NHS. If we leave the EU, it will only get worse. With the NHS finances in a perilous condition, a tax-funded system like ours would be hugely affected by any economic shock that reduced tax take, even in the short term. And, given a survey of 100 economists by the Financial Times found that three in every four predicted an adverse impact on the UK's medium-term economic prospects if we left the EU, who would take the risk with our NHS and its funding?
Making Britons less safe and less healthy
Lots of our employment rights could be under threat from a government no longer required to comply with EU rules. Many of these support the NHS by promoting health and well-being at work and home. Like the working time directive, which protects us – and the doctors who treat us – from the stress and ill-health of working excessive hours. Other EU rules help us be a healthier nation, too. Food regulations mean our food is safe and tobacco controls help cut smoking.
Undermining professional standards
The EU makes sure healthcare workers comply with a common set of professional standards. If we left the EU, these would no longer apply, and we would have to start from scratch setting them up again. That would take time – and risk compromising standards in the meantime.
Exposing our NHS to threats from international predators
Outside the EU, we would be in a weaker position to negotiate trade deals with the rest of the world – and that would be more likely to threaten our NHS. Multinational healthcare giants are desperate to break up the NHS – but we stand a better chance of stopping them if we stand firm inside the EU. The Conservatives are in favour of letting those companies set up shop in our NHS, so any trade deals they did outside the EU would not keep the NHS safe.
And why would you trust the Brexiteers, anyway?
All these Leave advocates are just crying crocodile tears about the NHS. After all, most of them want rid of it. Like Matthew Elliott of Vote Leave who founded the Taxpayers Alliance which advocates a system based on private insurance. Or Michael Gove, who co-authored a book calling for "denationalising the provision of health care in Britain." Nigel Farage, leader of UKIP, thinks we should abolish the NHS in the next decade. If the UK votes for Brexit, they'll be in the driving seat – and the result could be disaster for our NHS.
So there you have it. Eight reasons why Brexit would harm our NHS. If you want to read more, see the TUC's full briefing on the impact of Brexit on the NHS.
Matt Dykes is the TUC's senior policy officer on public services
More from LabourList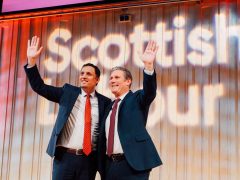 Daily email
Rutherglen: Will Labour win – and would it really signal Scottish revival? Starmer is hitting the campaign trail…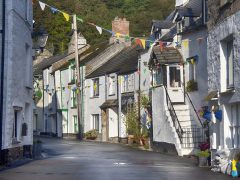 Comment
Labour has promised a 'Take Back Control Bill' in the first King's Speech. Aimed at England, it must…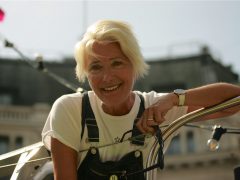 News
Almost 100 climate activists, experts and campaigners from around the world have written to Labour leader Keir Starmer,…