Yesterday Labour published a summary of Baroness Royall's investigation into allegations of anti-Semitism at Oxford University Labour club. It featured 11 recommendations "for immediate and sustained action", and seven recommendations for the Chakrabarti Inquiry, which Royall is vice chair of.
Here's five things we learned from the three-page summary:
1 – There was evidence of anti-Semitism – and of false allegations
In the executive summary of the report, Royall says she believes there is not a problem of "institutional" anti-Semitism in the Oxford University Labour club. Elsewhere, however, she has said that this does not mean there is not a problem at all. Writing on the Jewish Labour Movement's website, she says: "I am clear that in the OULC there is a cultural problem which means that Jewish students do not always feel welcome."
In the publicly available part of the report, she refers to "documented evidence of incidents which are alleged to show anti-Semitic behaviour", which will be dealt with by the party in the normal way – presumably suspension pending an investigation for the members involved. This essentially means that Royall did find what she believes to be evidence of provable anti-Semitism in OULC.
However, she also cites "at least one case of serious false allegations of anti-Semitism" that is now a police matter. This may also have led to the recommendation to the Chakrabarti Inquiry that it be made clear it is unacceptable to use anti-Semitism as "a factional political tool".
2 – No to automatic life bans
This is one of the more controversial proposals made by Royall. While John McDonnell has spoken several times of his support for a life ban from membership for those found to have made anti-Semitic remarks, but the Royall Report recommends against making this an "automatic" rule. The report states that "people may change their views and […] where that is demonstrable a person may be allowed to seek NEC approval" to rejoin the party.
However, suspensions and expulsions can be handed out retrospectively, and the report recommends "no 'statute of limitation' on anti-Semitic behaviour". This is particularly important for the Ken Livingstone case, where one of his defences is that he has held the same analysis of Hitler for decades and has not been suspended for it before.
3 – Macpherson Principle
In her recommendations for the Chakrabarti Inquiry, Royall suggests the party considers whether to adopt the Macpherson Principle, which would rule that "any incident that is perceived to be anti-Semitic by the victim or any other person" may require investigation. This would appear to lower the threshold before which complaints become subject to an investigation, and has been lobbied for by some Jewish Labour members.
4 – Supplying training
There are two levels of training recommended in the report. Firstly, training organised by Labour Students nationally along with the Jewish Labour Movement so that university Labour club officers are equipped to deal with anti-Semitism and allegations of anti-Semitism.
Secondly, training organised by the Labour Party and NEC to ensure post-holders throughout the party have access to materials and guidance that will help them deal with any incidents.
These proposals seem to imply a belief that allegations of anti-Semitism, both in Labour's student wing and within the party nationally, could have been dealt with better.
5 – Rule changes
Royall suggests a series of changes to party rules and structures to help deal with anti-Semitism. She suggests considering adopting a written definition of anti-Semitism to make it easier to identify instances where it has occurred.
There is also a recommendation of giving greater power to the NEC to immediately disqualify membership of people found to be anti-Semitic in the hope this would lead to "swifter action". She also suggests more rigorous vetting procedures for candidates standing for office, and a longer 'probationary period' – WHICH YOU CAN BE KICKED OUT IMMEDIATELY?-  to be applied to new members where there is an instance of anti-Semitism by- extending it to a year from eight weeks for the issue.
More from LabourList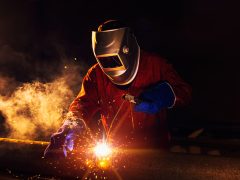 News
The UK government is failing to keep up with its European counterparts in efforts to decarbonise the steel…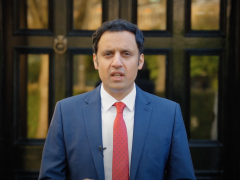 News
Anas Sarwar has called for emergency legislation to be put forward in the Scottish parliament in response to…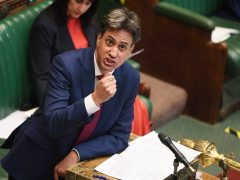 News
Ed Miliband has accused the Conservative leadership candidates of "infighting" and being "more focused on playing politics" than…