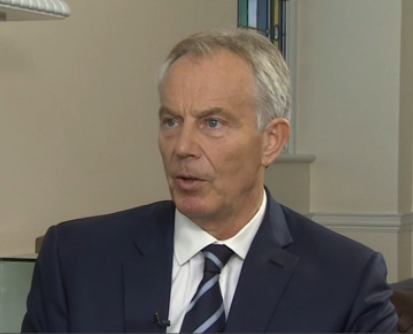 Tony Blair has cast doubt on whether Jeremy Corbyn could win a general election as he called for a ground war to defeat ISIS.
The former prime minister, who spoke out against Corbyn's campaign last summer, also described his surprise at the rise of populist political movements in Britain and the US.
In comments that will spark a furious debate among Labour supporters, Blair questioned the appeal of Corbynistas after their leader's overwhelming win in the leadership contest.
"It's not yet a proven concept that Corbynism can win an election."
When asked if Labour had already lost the next general election he said "No, I will never say that until it happens, if it happens."
Blair was speaking at an event in London put on by Prospect and the Centre on Religion & Geopolitics. He made clear his scepticism about insurgent political movements on the left and the right, saying: "It's clear they can take over a political party. What's not so clear to me yet is whether they can take over a country."
At a time when Bernie Sanders has given Hillary Clinton a far stronger fight than she expected for the US Democratic presidential nomination, and when Donald Trump is on the brink of being confirmed as the Republican candidate, Blair gave his analysis of activists' loss of faith in centre-ground politics.
"Why can't the centre bring itself back into proper contention? And I think it is because we look today – the centre-left and the-centre right – as if we are kind of managers of the status quo, not changers of it".
Blair also set out his views on how to tackle ISIS, also known as Daesh, saying they could not be beaten without a ground war – although he stopped short of suggesting sending British troops to fight.
"There is no way of defeating these people without defeating them on the ground. Air strikes are not going to defeat Isis, they have got to be tackled on the ground. Now it doesn't mean to say it is our forces all the time, our forces can be in support, but do not be under any doubt at all if you want to defeat these people we are going to have to wage a proper ground war against them."
You can listen to a recording of the event here.
More from LabourList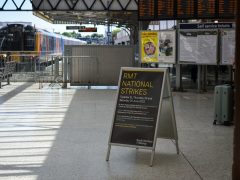 News
Labour metro mayors have argued that the cost-of-living crisis is "forcing" people into industrial disputes and that striking…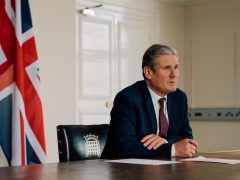 Comment
Below is the full text of the speech delivered by Labour leader Keir Starmer to the Centre for…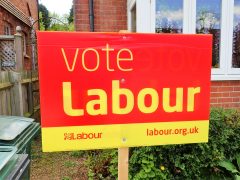 News
The process to select the next Labour parliamentary candidate for Exeter is underway. The constituency has been represented…