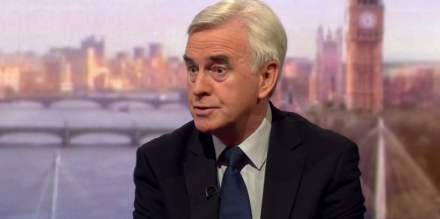 A vote to leave the EU would be a "disaster", John McDonnell has said today as the independent Institute for Fiscal Studies (IFS) warns that Brexit would lead to two more years of austerity.
A report published today by Britain's leading tax and spending think tank says that leaving the EU would cost the country between £20 billion and £40 billion in 2019/20, as the UK's economic growth falls.
McDonnell, the shadow Chancellor, said such losses would be the inevitable consequence of a "Tory Brexit", with a Conservative Government managing the negotiations of Britain's exit from the EU.
The report makes damning reading for the Leave campaign, rubbishing its claim that the UK pays £350m a week in EU membership contributions. The report states that the UK would lose out by making global trade more difficult: "A vote to leave would increase uncertainty in the short run and make trade more expensive in the long run. It would make the UK less attractive for foreign investment".
McDonnell said the IFS report "further underlines what a disaster it would be for the UK to risk a Tory Brexit under the Chancellor's recovery built on sand."
"We all know that the Tories want to use Britain leaving the EU as a pretext to slash workplace protections, but things could be even worse if a Tory Brexit led to even more austerity to try and meet George Osborne's self-imposed and self-defeating deficit targets".
"Labour wants to remain and reform the EU so we can work in unison with our European neighbours to grow our economy and create jobs. "
Former Labour Chancellor Alistair Darling also declared that "the economic case is now closed. The IFS has made clear that leaving Europe would decimate our public services through spending cuts – and heap tax rises on working families."
More from LabourList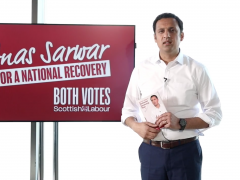 News
Scottish Labour leader Anas Sarwar has warned the 'Progressive Britain' conference today that his party's performance on May…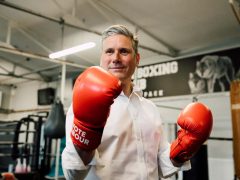 News
Keir Starmer has declared that Labour must "change our party to change Britain" and made the case that…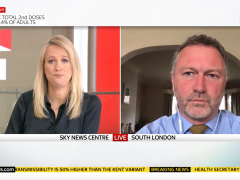 Video
Sophy Ridge on Sunday Shadow Communities and Local Government Secretary Steve Reed backed the easing of Covid restrictions…