Increased migration has been a defining trend of the past decade, changing both the economic structure and social fabric of our country. It has also been one to which the left in general, and the Labour party in particular, has struggled to articulate a response.
With today's high levels of inward migration likely to continue for the foreseeable future, regaining trust on immigration is a crucial task for the left. Not only for electoral reasons but because ever-rising immigration brings real challenges – around social integration, solidarity and fairness.
Immigration numbers during the last decade are, by any standard, extraordinary. Today's statistics confirm that net migration to the UK is 330,000, with gross inward migration pushing 620,000 a year: the highest ever recorded.
At the same time, the migrant population within the UK has become more diverse and more dispersed. Many places in Britain previously virtually untouched by immigration, including rural counties and market towns, now host significant migrant communities.
The impact of these changes is contested, requiring a clear eyed assessment of what the evidence tells us. So let's start with what we know. Most meta-studies of the evidence suggest that the net economic impact of recent immigration has been marginally positive overall (if measured in terms of GDP), but that those benefits have not been evenly distributed. The main winners have been migrants themselves and the top 10 per cent earners. The main losers have tended to be people with low skills, working in the lowest paid sectors, some of whom have seen their wages squeezed.
The economic impact of immigration is likely to be structural too, since it may encourage firms to create short-term, low value jobs, rather than investing for the long-term.
One major source of contention has been migrants' ability to access benefits. On this the evidence is also pretty clear: once here, migrants are less likely to claim out of work benefits than native workers – though we know from attitudinal data that it is the fact such claims are allowed to happen at all, rather than the volume of claims that irritates the public. Other effects are harder to quantify, such as the impact of migration on local infrastructure, public services and on levels of social integration.
How did we end up where we are today? Partly the explanation is structural: New Labour came to power in the middle of a perfect storm, caused by the acceleration of globalisation in the 1990s and 2000s and dramatically lower cost of travel. In these conditions, immigration would almost certainly have increased, whatever the Government's intentions.
Alongside this though, the last Labour government made some deliberate policy decisions which helped accelerate those changes, including the opening up of our labour market to the new EU states of eastern and central Europe in 2004 – seven years before most other EU countries. These decisions were underpinned by a deep-rooted assumption on the left: that immigration was an unalloyed 'good', with negligible risks or downsides.
There was thus little serious discussion at the time about the pros and cons of opening up UK labour markets to a greatly expanded pool of cheap, low skilled labour and certainly no democratic mandate to do it.
Between 2010 and 2015, Labour, under the leadership of Ed Miliband, attempted to deal with its migration credibility problem in two ways. First, through a conscious decision to talk about immigration more. Second, by formulating policies which sought to directly address people's anxieties, whilst being rooted in social democratic values. This included a series of pledges focused on stronger regulation of labour markets.
Miliband was conscious of the need to craft a position that spoke to the more socially conservative voters (generally hostile to immigration), without alienating his liberal metropolitan base (overwhelmingly pro-immigration).
Yet even leaving aside these electoral challenges, the repositioning on immigration undertaken during the last parliament was a job only half done. Addressing the economic dimension of anxiety about immigration was not enough – Labour could and should have said more about the cultural dimension to people's anxiety; addressing the fear that immigration will undermine the essential character and values that underpin our communities.
Looking to the future, the basis for a new mainstream social democratic position on immigration is actually pretty clear: "pro-migration, but less of it, with a greater emphasis on social integration".
The central elements would be three-fold. First, a clear and unambiguous aspiration to bring down immigration, particularly low skilled immigration, from current levels. Second, radical reform of the UK labour market to make it less migrant-dependent.  Third, and perhaps most important, embracing a positive social integration agenda.
Across all three areas, achieving credibility will involve not just new policy ideas but the development of a more convincing narrative and language of change. Rather than giving speeches referring to other people's concerns about immigration and how politics must do more to address "them", social democrats need to talk more about "us" and what "we" can do to solve problems together.
Doing so is essential, not only in order to chart a route back to power, but because it is important for the future of social democratic politics, which depend on principles of collectivism and social solidarity. The prize is great if we have the will to see it through.
This piece is taken from the Fabian Society pamphlet Future Left: Can the left respond to a changing society?
Harvey Redgrave was head of home affairs policy at the Labour party and senior advisor to Ed Miliband from 2011 to 2015. He is currently director of strategy and delivery at Crest Advisory. He writes here in a personal capacity.
More from LabourList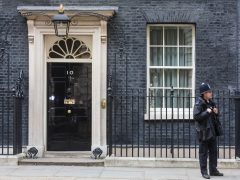 Comment
Low-paid cleaners in East London came together in 2001 with their churches, mosques and community institutions and began…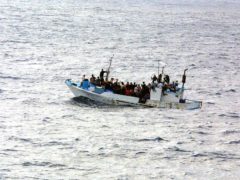 News
Civil service union leader Mark Serwotka has said union members are "sick of clearing up the mess" caused…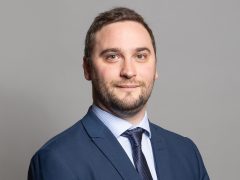 News
Former Conservative MP Christian Wakeford, who defected from the Tory Party earlier this year, has joined Labour's frontbench…