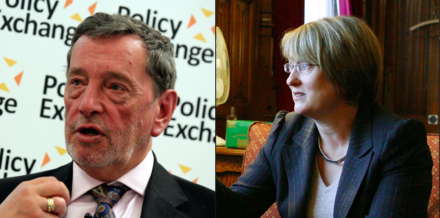 A vote to leave the EU would lead to fewer jobs, lower wages and weakened security, and is not the answer to rising migration figures, two former Labour home secretaries have said today.
Both Jacqui Smith and David Blunkett spoke out over the latest immigration figures – which show the second highest net migration ever – as they hit the campaign trail for a Remain vote in next month's referendum.
Each pointed out that voters have genuine concerns about immigration, but that EU membership brings a boost to the UK economy, as well as providing opt-out mechanisms to give Britain a say in how the EU is run.
"People rightly have concerns about immigration but wrecking our economy and destroying jobs is not the answer," Smith said, following the publication of the statistics this morning. "The answer to immigration is not to get rid of our privileged access to the world's biggest market, which all the economic experts agree would be so damaging for our economy."
In data that many will see as a blow to the In campaign, net migration grew to 333,000 in 2015, including a record 184,000 EU citizens. But Smith says that the a quarter of a million EU immigrants works in public services, and that Brexit would "trash" the economy.
"The latest figures show over 250,000 EU nationals work in our public services, so let's not throw the baby out with the bathwater – we can have a fair immigration system, where those who work hard and pay their taxes are welcome, without trashing our economy," she said.
Smith, who was the first female Home Secretary when appointed by Gordon Brown in 2007, added: "Vote Leave need to come clean. Leaving Europe would mean fewer jobs, less investment, lower wages, and higher prices hurting British families."
Lord Blunkett made a speech on the campaign trail for Labour In this morning, where he said that voters have a "genuine fear" of the effects of "rapid and large scale immigration" – but that the issue needed to be dealt with rationally rather than "wished away".
The Blair-era Home Secretary argued that only through collaboration with other countries can the UK get a hold on manageable immigration levels, as well helping with counter-terrorism, and improve the nation's security.
Blunkett said: "It is in no way to dismiss the genuine fear that many people have in this country about too rapid and large scale immigration, to indicate that working together to tackle the causes, to reduce the flow and to manage what is inevitable, must be the only rational way of proceeding in a world which cannot be wished away, and where global events have to be dealt with on a global scale."
He added: "Whether on countering terror and improving our security, or rational policies to reduce unmanageable immigration inside or from outside the European Union, we are able to use appropriate opt-out mechanisms when it is right for Britain to do so. This places us in a highly favourable situation in terms of cooperation and collaboration when needed, and separate national policies when required. "
More from LabourList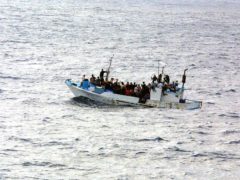 News
Civil service union leader Mark Serwotka has said union members are "sick of clearing up the mess" caused…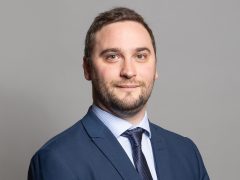 News
Former Conservative MP Christian Wakeford, who defected from the Tory Party earlier this year, has joined Labour's frontbench…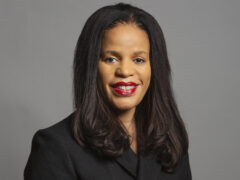 News
Former Labour MP Claudia Webbe has lost her appeal against her conviction after being found guilty last year…