Harriet Harman today urged women voters to back Britain's membership of the EU because of the bloc's record in promoting equality and fighting pay discrimination.
The former Minister for Women said the EU had been a "strong friend" to women even though it is as dominated by men as the UK's political system. She added she would prefer to see equal rights be guaranteed by Brussels than not to have them at all in a speech imploring women to vote to Remain in the upcoming referendum.
"The historical fact is that the EU has led and strengthened our rights as women at work in this country. Faceless bureaucrats they may be – but the EU has been a strong friend to British women at work.
"Half the population are women and we are a democracy – it doesn't seem too much to ask for our own government to back us up. It feels odd to get legal rights handed to us from Brussels rather than from Westminster.
"But if it's a case of having them coming from Brussels or not at all, let's not be in any doubt that wherever they come from, these rights are essential for women's progress in their lives."
Membership of the bloc has pushed the UK modernise equal pay rules – meaning women do not only have to be paid the same as men in the same positions, but as men who do work of "equal value" – plus forcing the UK to adopt pensions for part-time workers, who are predominantly women, according to Harman. She went on to day the EU protects rights during pregnancy, returning to employment and tackling harassment in the workplace.
Harman included criticism of Leave campaigners, saying she would not trust them with gender equality, especially after the Tories voted against the Equality Act – which made sex a protected characteristic against discrimination – in 2010.
"Why should we trust the likes of Boris Johnson, Iain Duncan-Smith or Nigel Farage with our rights as women?
"And even if they say they'd guarantee not to go below the rights for women that the EU guarantees, I don't trust them as far as I can throw them. It's your rights which are at stake here – so nor should you."
Harman has led Labour's previous action on gender equality, leading Labour's 2015 "Woman to Woman", as well as campaigning for all-women shortlists for selecting Labour MPs. As Minister for Women and equalities she introduced the Equality Act and introduced measures to lower the pay gap.
More from LabourList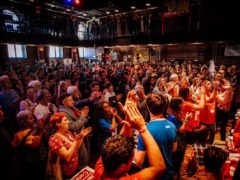 News
Momentum members have elected a new national coordinating group with candidates on the Momentum Organisers slate winning a…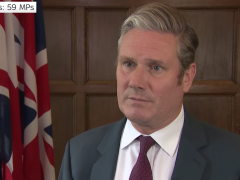 Video
Keir Starmer has declared that replacing Boris Johnson as Prime Minister with another Conservative MP is "not the…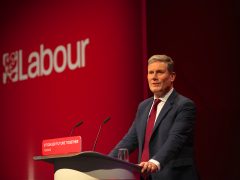 Daily email
Boris Johnson has finally agreed to go. Following an unprecedented number of resignations over the past few days, a…