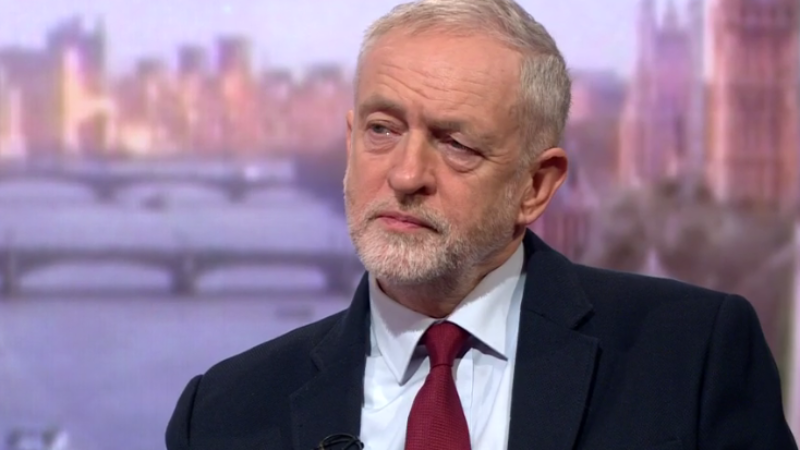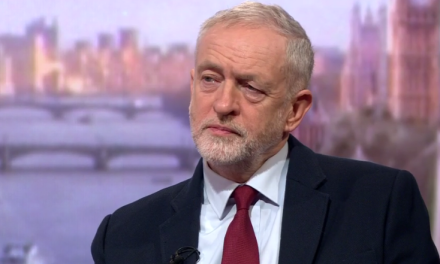 A defiant Jeremy Corbyn has said he will "not betray" Labour members by resigning, despite three-quarters of the party's MPs voting against him in a no confidence motion.
Just 40 MPs voted to back Corbyn in the secret ballot, far short of the number needed to fill a complete frontbench.
Voting took place between 9am and 4pm today, and a vast majority of MPs – 170 – voted that they had "no confidence" in Corbyn's leadership. Four MPs actively abstained, leaving a further 17 who did not take part in the ballot.
The weight of the vote against Corbyn is even higher than some of the rebels had expected, with concerns that those who would like to see a new leader would back him anyway to avoid the ire of their pro-Corbyn constituency activists.
However, the vote does not mean that Corbyn will have to resign, and his team are confident that the only reasons rebels have not triggered a leadership election is because they do not believe they can defeat him in a ballot of members, and because they cannot agree on a candidate. In Westminster this afternoon, MPs concurred that Tom Watson and Angela Eagle appeared to be the likeliest challengers.
In a statement following the vote, Corbyn said that Labour has a "responsibility to give a lead" in the face of a government in "disarray" – and pointed to his record in May's local elections and the Labour turnout for a Remain vote in last week's EU referendum.
Unite's Len McCluskey has reinstated his backing for Corbyn following the vote, saying that "the extraordinary behaviour from Labour MPs has achieved nothing".
Corbyn also pointed to his success in last year's leadership contest, and said that today's vote held "no constitutional legitimacy".
"In the aftermath of last week's referendum, our country faces major challenges," Corbyn said. "Risks to the economy and living standards are growing. The public is divided.
"The government is in disarray. Ministers have made it clear they have no exit plan, but are determined to make working people pay with a new round of cuts and tax rises.
"Labour has the responsibility to give a lead where the government will not. We need to bring people together, hold the government to account, oppose austerity and set out a path to exit that will protect jobs and incomes.
"To do that we need to stand together. Since I was elected leader of our party nine months ago, we have repeatedly defeated the government over its attacks on living standards.
"Last month, Labour become the largest party in the local elections. In Thursday's referendum, a narrow majority voted to leave, but two thirds of Labour supporters backed our call for a remain vote.
"I was democratically elected leader of our party for a new kind of politics by 60 per cent of our members and supporters, and I will not betray them by resigning. Today's vote by MPs has no constitutional legitimacy.
"We are a democratic party, with a clear constitution. Our people need Labour party members, trade unionists and MPs to unite behind my leadership at a critical time for our country."
Unite General Secretary Len McCluskey said:
"The extraordinary behaviour of Labour MPs has achieved nothing beyond diverting attention from a Tory government in crisis.
"If anyone wants to change the Labour leadership, they must do it openly and democratically through an election, not through resignations and pointless posturing. If there has to be such an election, Jeremy Corbyn's supporters throughout the movement will be ready for it."
In the minutes after the vote, members of Labour policy-making body, the National Policy Forum, were informed that this Saturday's scheduled meeting will no longer be taking place, citing the fallout from the referendum Brexit vote.
More from LabourList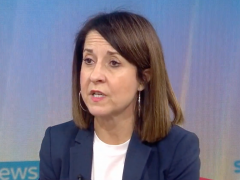 Daily email
Workers vs shirkers, drivers vs eco-zealots Fresh from dusting off their spades to dig out battle lines over…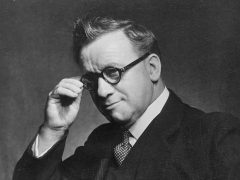 Comment
Imagine waiting for a bus at Marble Arch on a hot summer evening in London in 1921. There…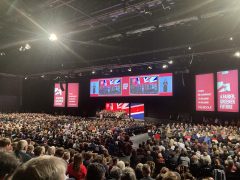 Columnist
The Labour Party's annual conference is the one of the biggest political events in Europe. It is Labour's…