The headlines won't tell you, but Labour is in power across the country. Far less interested in Westminster infighting, Labour councils are getting on with the hard work of governing and changing their communities for the better.
In fact, it is Labour in local government which has driven the devolution agenda and forced the Tory government to give us more power. We have mayoral elections to win next year; an opportunity for Labour to develop bold and creative solutions to the country's big problems and show we are ready and capable of governing.
But the Tories are giving with one hand and taking with the other, and the only solution to that is a strong national party capable of winning the next general election. Jeremy Corbyn is right to challenge Labour to rethink how we do politics, which means learning from where we are in power and supporting projects which contribute to our renewal.
Labour Together starts that this week. Infighting doesn't help build trust in our party, and only as a united political force can we form a Labour government. Our focus is on understanding why Labour lost in 2015 and encouraging the party to be both radical and credible.
We will work right across the movement, from Labour's 400,000 members to our councillors and trade unions. These are the people who help put Labour in power in our cities, towns and devolved governments.
They are also the people who will help a Labour government spread power and wealth across the country. There are great examples of Labour councils tackling inequality or delivering better public services in innovative ways, despite what this Tory government is trying to do to them. That is something the whole party can build on by working with people in their communities.
As a first step, Labour Together is launching a Labour Communities Fund to support projects in our local areas which put into practice Labour values. We will encourage bids from Labour Party members, backed by locally elected representatives, for grassroots projects which strengthen the link between party and community as well as our ability to win elections.
And we will seek to learn the lessons from where we are in power too, in London, Wales, city regions, and our councils. Labour Together will help shape a Labour narrative of how communities can take power back, as a step into power in the mayoral elections and as an alternative to the Tories in 2020.
But we should be realistic about our challenge, which is why Labour Together supported the Independent Inquiry Report into our 2015 defeat. It showed where and how Labour is losing touch with the voters, and how we need a new politics for a changing world.
Divided parties cannot govern and cannot change a single thing, either locally or nationally. Labour Together will help the party to rebuild the historic link between Labour and the communities it seeks to serve. Do that, and we can take on the Tories in 2020 – and win.
Sharon Taylor is vice-chair of Labour Together, leader of Stevenage Borough Council and deputy leader of the LGA Labour Group. You can find more out about Labour Together and how to apply to the communities fund here
More from LabourList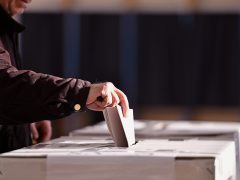 Comment
This year's Labour conference is designed to be an upbeat and inspiring affair: the final battery charge for…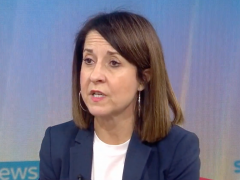 Daily email
Workers vs shirkers, drivers vs eco-zealots Fresh from dusting off their spades to dig out battle lines over…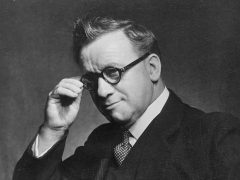 Comment
Imagine waiting for a bus at Marble Arch on a hot summer evening in London in 1921. There…