How much is the party to blame for the result?
Labour's message was drowned out by Conservative in-fighting throughout much of the campaign. Was this to do with the party's lack of effort? From Jeremy Corbyn's more muted approval of the EU?
Labour seats in the north of England delivered votes for Brexit, putting us at odds with the areas we represent. Our inability to carry these areas with us or get our message through to them is a serious worry.
How should the party handle immigration?
Polling showed immigration was the most important issue for voters, overtaking the economy towards the end of the campaign. For Labour to go against the electorate on a decision where immigration was of major importance shows we may need to change our approach to win them back.
However, Labour also boasts a lot of seats in cities, where urban populations are more pro-immigration, or immigrants themselves. Labour's problem – and this is not a new one – is how to retain these voters who could easily turn blue or green without losing its connection with the heartlands.
How can the party make sure that Brixit isn't Tory Brixit?
John McDonnell warned that the Conservatives overseeing exit would give them a renewed opportunity to bring even more cuts and further limit workers' rights. Brexit's resulting economic turmoil will likely result in a low growth or even recession – both of which increase demand on public services and lower tax receipts. The Conservatives are almost certain to say more austerity is the answer.
How Labour prevents that is core to our mission as a party. We believe that by the strength of our common endeavor we achieve more than we do alone – and we cannot let the Conservatives further divide and individualise society.
Beyond that, our approach to preventing a Tory Brexit tests our strengths as a party – if we can all commit ourselves to our core mission rather than infighting – we have a future as a hammer of left-wing values. If we descend into arguing with ourselves we threaten our ability to make change in the world.
Is the party ready for a snap general election?
Gordon Brown made a mistake in 2007 when he took over the Prime Minister's office without a mandate for his presence there. While the country now has the Fixed-term Parliaments Act, a parliamentary vote can call another election – and it's likely the new Conservative PM will learn from Brown's mistake.
Labour suffered a lot in 2015. If we are to have an effective majority over the next parliament – and have a pipeline of enough MPs to fill future cabinet roles – we mustn't let the PLP get smaller.
However, when our party machinery cannot secure us a win in this referendum, is a general election victory just around the corner?
What happens to the Labour Leavers?
Gisela Stuart and Kate Hoey have taken up prime positions throughout the campaign, gaining attention and accolades for their performances. If these are the voices from our party that is closer to the electorate, will they have more prominent roles in the future?
More from LabourList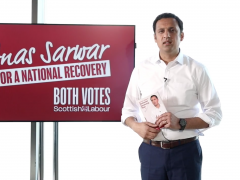 News
Scottish Labour leader Anas Sarwar has warned the 'Progressive Britain' conference today that his party's performance on May…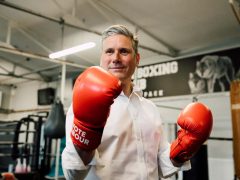 News
Keir Starmer has declared that Labour must "change our party to change Britain" and made the case that…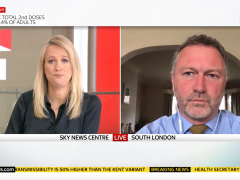 Video
Sophy Ridge on Sunday Shadow Communities and Local Government Secretary Steve Reed backed the easing of Covid restrictions…