Speak to Labour activists on the doorstep during this campaign and the mood is often gloomy. Entire sessions can go by for some without knocking on a Remain voter's door. It's been compared to canvassing during last year's general election, when poor responses on the ground in key areas did not correlate to national polling suggesting a far tighter race.
While Labour, the country's largest trade unions (including major Labour affiliates Unite, Unison and the GMB) and the Trades Union Congress all support Remain, a victory for the In campaign this week may only serve to paper over the cracks of the problem for the UK's labour movement.
On immigration, spending and welfare there is now a gulf between the left wing status quo and working class voters. TUC General Secretary Frances O'Grady, who last night made the case for Remain in the BBC's EU big debate, even admitted last year that "their views are very challenging."
But, when a majority of Labour voters back In tomorrow, watch the "Keep Calm, We're Labour" tendency kick into action. They are always at hand, not to steady the ship, but to deny the existence of the waves. For them every problem is imagined and every crisis designed by malignant forces, both inside and out of the party.
We saw it when Gordon Brown led the party to 15 per cent of the vote in 2009 and we were staggering towards a predictable general election defeat; we saw it through years of complacency under Ed Miliband; and, whatever happens, we will see it again this week. Any issues for Labour we see will be caused by watching too much television; by buying into the wrong narrative.
The Labour leadership has been criticised for not having a high enough profile in this referendum, but the uniformity of opinion among Labour MPs is dull for journalists compared to the increasingly uncivil war in the Tory Party. Media attention for Labour has instead largely focussed on the supposed civil war apparently going on inside Jeremy Corbyn: the conflict between his caveated public support for Remain and his alleged private support for Leave.
That ignores the larger story of the chasm between the Labour establishment's pro-EU position and the more sceptical approach of those it aims to represent.
In the post-referendum analysis, ignore the simple split of how Labour supporters voted: the majority will be for In. We already know that. It is not about the basic split, but where the splits occur, and among whom.
We know that 95 per cent of Labour MPs will vote to Remain. Yet according to yesterday's YouGov polling, almost a third (29 per cent) of Labour voters will vote Out, and nearly two thirds (64 per cent) of those from the less-affluent socio-economic classes plan to do the same.
If we see soft Labour voters in marginal seats voting Out, then it shows an inability to connect with voters we need, at a minimum, to win the next election, or any general election. Through what detractors pompously described as the "vagaries" of our simple electoral system, the failure to speak to people in these constituencies would lock us out of power for a generation.
Potentially of greater concern is if Brexit proves popular with "traditional" working class Labour voters – even if they are outnumbered by middle class lefties on the pro-EU side.
This wouldn't necessarily cause the immediate problems we've seen in Scotland, but the longer term implications are potentially catastrophic. What it would signal is the latest development in the hollowing out of the relationship between the labour movement and the labour classes: a people who don't feel listened to versus a political class who don't feel understood.
It is this latter psychology that leads to such hostility towards media portrayals of Labour, and the fact that many on the left now see "political education" as a major priority. It's a belief that indicates the difficulty in communicating with the electorate at large is not down to us, but them.
Through Corbyn's success in Labour's leadership election last summer, activists sent a clear message that they wanted a soul-searching debate about what the party is for. At Jeremy's encouragement, that debate is not yet over – but it may soon be overshadowed by the question posed by working class voters on Thursday: "Who are you for?"
If Labour's Complacency Coalition get their way once again, leaving that question unanswered might not kill Labour for a generation; it might send the party into an inexorable spiral of decline.
More from LabourList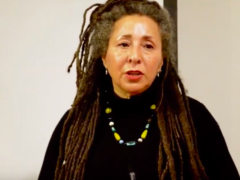 News
Jackie Walker's disciplinary hearing begins today. Over two days, a panel of three members from Labour's national constitutional…
Daily email
Has the House of Commons has finally come to the end of its tether and taken control of…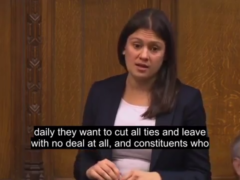 Video
Speaking in the Brexit debate on Monday, Lisa Nandy told the Commons that she had seen a "hardening"…