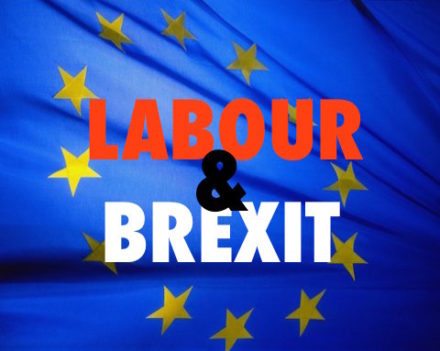 At a critical point in the development of the Labour party leadership, this article offers a few thoughts on a future Labour agenda for democratic reform that transcends internal politicking.
After four years of working at Bite The Ballot, a party-neutral youth democracy movement – and one that unites decision-makers of all persuasions in its work – I can say that British politics still has a long way to go on the road to democratic renewal.
Though the pieces are still falling into place post-Brexit, now is the time for Labour activists, legislators and leaders to put words into action by fulfilling their responsibilities of holding the Government to account and forming policies that place democratic reform at the heart of its offer to the public.
Though I'd push Labour for pledges on online voting and votes for every 16 and 17 year-old, two reforms are central to a future Labour party that's serious about empowering a critical mass of younger citizens to evolve our democracy: political education and electoral registration reform.
Too many young people, for too many years, have left school unprepared to play a role in society. Despite impressive turnouts at the EU referendum – perhaps 70 per cent of 18 to 24 year-olds – deeper disengagement of younger citizens in UK politics is growing when it should be shrinking. Dissatisfaction is intensifying, when – through the use of civic technology (such as VAAs), digital innovation and the explosion of social action – democracy should be becoming more inclusive, accessible and representative.
Campaigns to reform political education in every nation and region of the UK are therefore crucial. Schools and colleges should be places that prepare young people to become active citizens, spark their ability to engage effectively in decision-making, and empower them to evolve how our communities are organised and managed at a local-level. We're a long way from this goal, but this is an idea whose time has come.
As Gordon Brown and Lord Kinnock have recently argued, Labour can – and should – push for changes to the UK's education systems to empower and equip young people with the skills, knowledge and confidence to register to vote and vote; understand, challenge and help evolve our political processes; and take action to improve and strengthen our schools and communities.
I'd therefore like to see a Labour party – and indeed, both Labour leadership candidates – who, in accepting mistakes have been made in past, fight for changes that (in the words of President Obama) "we may not live to see, but which our children will live to see".
It's also key to keep up the momentum on electoral reform. Labour needs to act on the urgency of ensuring voter registration – the foundation of our voting system – is as accessible and straightforward as possible. There will be opportunities in the current parliament to do so and Labour (in both Houses) must not fail these tests.
In 2014, the Electoral Commission suggested that 7.5 million people were missing from the register. I've estimated that 3 million of these were young voters. The introduction of individual electoral registration led to a 40 per cent drop in "attainers" (those who were shortly due to be eligible to vote) and 1.4 million names being deleted from the roll.
There has been progress towards changing electoral law and policy to address the "missing millions" – a campaign that Labour should rightly be leading. Earlier this year, the All-Parliamentary Party Group on democratic participation (co-chaired by Lord Blunkett) published a report setting out a 25-point plan to truly maximise electoral registration. This includes an online system allowing citizens to check their registration status, but also automatic voter registration; a policy I'd hope Labour will be championing ahead of the next general election.
But despite the #TurnUp campaign and a rise in the registration rate in June, millions are still missing from the register. And as the dust settles from Brexit, addressing the political inequality between the old and young should feature highly on Labour's agenda. Fixing the problems of the missing millions is key to this – and a campaign Labour should be spearheading in both the UK parliament and Welsh assembly.
Future generations must be educated about how to take power in our democracy. This a vision for a "new world", and a glimpse at a progressive, engaged and strong society, that every Labour supporter and decision-maker can help to build. If Brexit offers one opportunity, it is surely this.
Oliver Sidorczuk is an activist and advocate for democratic reform. He previously managed Bite The Ballot's policy work and convened the APPG on democratic participation. He is a now studying at UCL and working in the House of Lords.
More from LabourList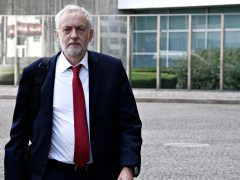 News
An application for forced disclosure of Labour Party documents – that Jeremy Corbyn's legal team believes could prove…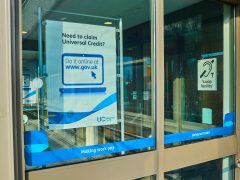 Comment
Labour has forced a vote in the House of Commons today on government plans to cut Universal Credit…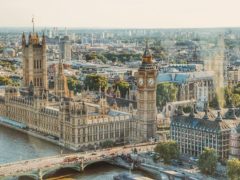 Comment
The aid sector was rocked in 2018 when revelations surfaced that humanitarian aid workers had been paying local…