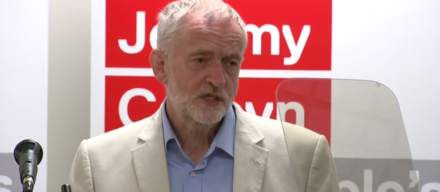 Jeremy Corbyn will today confront claims of abuse in the Labour Party as he uses a series of events around Britain to appeal to left-wing voters to help him retain the leadership and deliver a "social movement".
Corbyn, who has faced claims that he has done too little to tackle personal abuse in the party, will repeat his condemnation of harassment and threats after more than 40 female Labour MPs wrote to him demanding he take action to tackle an "extremely worrying trend of escalating abuse and hostility".
The Labour leader has been dogged by concerns that a minority of far-left supporters have been increasingly aggressive towards rebel MPs, especially on social media.
Owen Smith, the other candidate for the leadership, has pledged to campaign with "integrity and decency" while Angela Eagle – who was briefly in the race – was urging colleagues to "keep it comradely".
Today Corbyn will use the launch of his "public campaign" to criticise anyone who behaves aggressively but also appears to link abuse to the efforts of centrist MPs to oust him with his reference to "coups".
"We have to be disciplined. I make it clear today as I have made it clear many times before: 'I don't do personal abuse. I don't respond to personal abuse. I condemn any abuse from others. it has no place in our party'.
"I know some people are angry at the actions of some MPs but where we have disagreement in the Labour Party we settle it through democratic means. Not coups, not intimidation, and not abuse.
"So, whatever the result on 24 September, we are united as a movement that will take on the Tories."
Corbyn's speech, in Salford, comes fewer than 24 hours after the group of Labour MPs wrote to him demanding tougher action on abuse, particularly that inflicted on women.
The letter, published on the Twitter account of Paula Sherriff, says: "Rape threats, death threats, smashed cars and bricks through windows are disgusting and totally unacceptable in any situation.
"This is acknowledged by all factions yet the simple words of condemnation offered in response are inadequate. We expect swift and tangible action against those who commit such acts.
"We understand that the leadership does not have total control over those who choose to threaten and abuse others but that does not mean that more cannot be done to safeguard our female colleagues."
Corbyn's speech is happening at the Lowry Theatre, in Salford. In a symbolic display of his reach across the left, there will be "Jeremy for Labour" events taking place at eight other cities around Britain: Hull, Newcastle, Cambridge, Bristol, Nottingham, Stoke, London and Cardif
The leader is expected to tell backers that he was elected last summer because voters "knew we couldn't go on as before".
"We are a social movement … and we will win the next general election only as a social movement
"Some people don't get this yet, they think a movement is something instead of parliamentary politics.
It's not. It's what will make a Labour government possible.
"We have lost the last two general elections. We cannot carry on as before."
"I was elected last year because our members, affiliates and supporters wanted change."
More from LabourList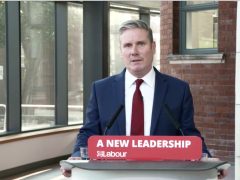 Comment
Below is the full text of Labour leader Keir Starmer's speech at Labour Connected from Doncaster. Thank you…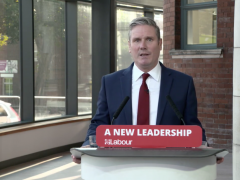 Daily email
New polling has found high levels of consensus among the British public on the economy. Clear majorities were…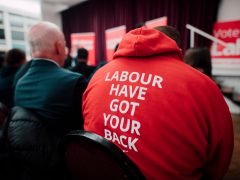 Comment
Values matter: what we and those around us hold dear is one of the biggest predictors of political…