Lord Blunkett has joined forces with a former trade union general secretary to launch a funding platform to "re-energise" the centre ground of Labour politics.
The ex-Home Secretary and Brenda Dean, who used to run print union SOGAT, have set up Labour Tomorrow to raise cash which will be distributed to "progressive" projects in areas such as policy development, digital media, campaigning and building activist networks.
Writing for LabourList today the pair describe the internal turmoil which followed the EU referendum as the "greatest crisis in our party's history" and make clear their scepticism about Jeremy Corbyn by saying the renewal of the Opposition must go beyond "sorting out its leader".
They hope to help re-build the centre left grassroots in what appears to be a counterbalance to some of the campaigning work of Momentum, the fringe group set up to protect Corbyn, which earlier this month claimed to be receiving donations of £11,000 a day.
Labour Tomorrow aims to revive the party as well as its broader appeal and intellectual offer, write Blunkett and Dean.
"Our starting point should not just be the party itself, important though that is, but the wider network of ideas, organisations, people and campaigns.
"The process of renewal in opposition cannot be restricted to sorting out its leader. We need to ask much more fundamental questions about where the new ideas are coming from, how we devise an attractive offer in an era of austerity and how we organise our party to campaign in the digital age."
Blunkett is a well-regarded former Cabinet minister who also served as Education and Employment Secretary. Dean ran SOGAT between 1985 and 1991 and was the first woman to lead a major trade union.
The pair, who will serve on the board of Labour Tomorrow, call for a "major step-change in how our party is led politically, organised nationally and funded" and say the result of the EU referendum makes the challenges facing the party even greater.
The organisers of the new initiative expect to receive bids of varying sizes and have not set a minimum or maximum level. The money raised will be distributed "efficiently and effectively on a rolling basis rather than building up a lump sum", a spokeswoman said.
The new organisation pledges to act in compliance with all political funding rules and says it aims to broaden the funding base for "mainstream Labour causes". It is expected to launch its website this week.
More from LabourList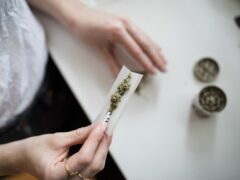 Comment
Government plans announced at the Home Office national drugs summit last week, including the expansion of football banning…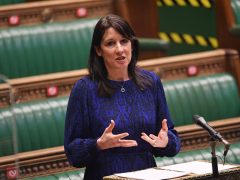 News
Rachel Reeves has urged the government to "get a grip" on rising energy bills, describing Ofgem's announcement that…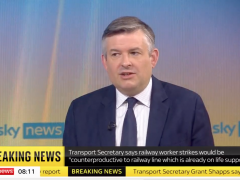 Video
Jonathan Ashworth has warned that 'partygate' is "taking up all the energy and focus of ministers" and distracting…