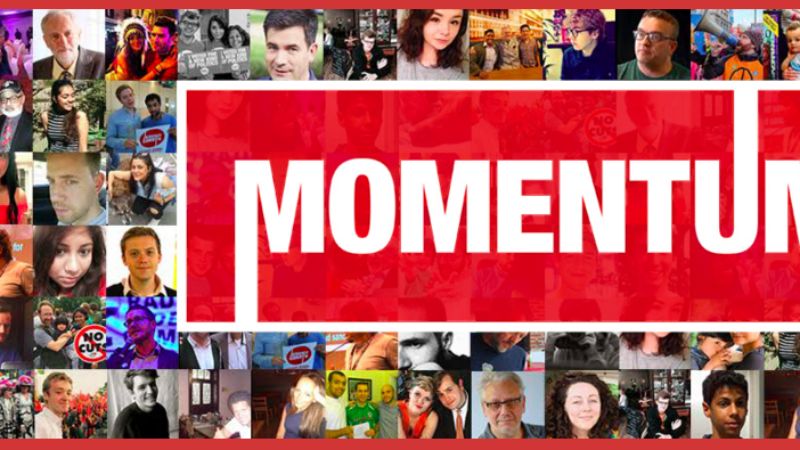 Momentum today disclosed a huge increase in membership and reported a spike in donations since a coup attempt began against Jeremy Corbyn eight days ago.
The Corbynite movement said it had doubled its membership – to over 12,000 members – since Labour MPs began a wholesale rebellion against the leader. This coincides with what the group described as record donations of £11,000 every day, through members and donors, over the last week.
Over the weekend Keep Corbyn rallies organised by the group drew thousands, with 3,000 and 2,000 attending the protests in Liverpool and Manchester respectively. There were also smaller events in Penzance, Exeter, Plymouth and Glasgow. Momentum has drawn attention for its ability to mobilise supporters at short notice through text and social media.
The left-wing group has arranged further rallies to be held in London and smaller towns this week. It says the flurry of pro-Corbyn events reflects an thirst for the "new kind of politics" the Labour leader proposed during last summer's campaign.
They will also be organising a "Keep Corbyn JC4PM" bloc at the People's Assembly Against Austerity march in a fortnight with the Labour wing of the anti-austerity group.
Adam Klug, a national organiser for Momentum, said the appetite for Corbyn to stay in post reflected a desire for a fairer politics. "The surge in support for Jeremy Corbyn and the movement around him is extraordinary," he said,
"Right across the country, people are making their voices heard and are determined to turn this anti-democratic Labour coup into an even bigger movement to make society more equal and democratic.
"Jeremy's election in September wasn't merely a protest; it was the beginning of a shift to a new kind of politics which empowers ordinary people to develop a better, fairer vision for the country."
The series of events follows the group's first Keep Corbyn rally in London, which drew thousands to Parliament Square where Corbyn, John McDonnell, Diane Abbott, Angela Rayner, Richard Burgon and Dennis Skinner addressed the crowd, as well supporters of other parties, such as the Socialist Workers' Parties.
On Tuesday MPs voted in favour of a motion of no confidence. Since then both Angela Eagle and Owen Smith have been rumoured to trigger a formal contest, though neither has.
The surge of activity comes with reports over 60,000 have joined the Labour Party in the past week, with speculation the majority of these are to support Corbyn in his leadership, which would raise party membership to roughly 450,000.
More from LabourList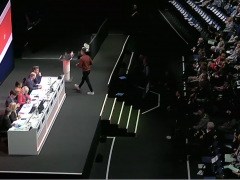 News
Labour conference has passed motions expressing support for an increase in funding for defence manufacturing to ensure that…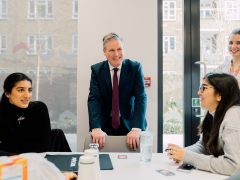 Comment
What a difference year makes. After delivering an optimistic vision for green, technology led growth in Brighton last…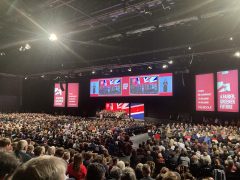 Comment
The mood in the conference hall this afternoon was markedly different to 2021, when Keir Starmer was heckled…