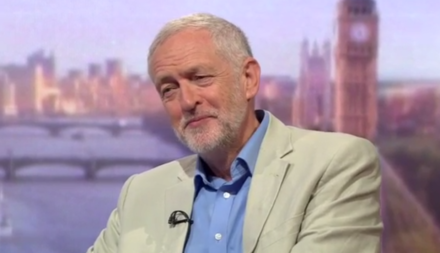 Both candidates for the Labour leadership have published personal statements, reproduced below, on the party website. 
A note from Jeremy:
I am proud of our achievements in the last year.
We emerged with the largest share of the vote in the May elections, and won all four mayoral elections – in Salford, Liverpool, Bristol and London.
We have comfortably won all four parliamentary by-elections too.
Our party membership has more than doubled to well over half a million people – more than all the other political parties in Britain combined – enhancing our campaigning strength.
And our campaigning together won us victories.
We forced David Cameron's government back on issue after issue. We turned back their cruel tax credit cuts that would have meant millions of families this year being over £1,000 worse off. And turned back £4 billion of cuts to disabled people – at a time when the government billions in cuts to big business and the super-rich.
… But we face a difficult year ahead. The vote for Brexit threatens jobs, investment and our economic prospects – and has unleashed a disturbing rise in racist attacks.
Our party is divided. We need to use this contest to bring people together around strong policies to turn our fire onto the Tory government. There must be no personal abuse or threatening behaviour, which undermines the democracy we, as socialists, cherish; democracy which I as Leader will extend in our party and across the country.
Too many people are working in low paid, insecure jobs. Six million workers are paid less than the living wage. Poverty among those in work is at a record high. Two generations on from the Equal Pay Act, Britain's gender pay gap languishes at around 20 per cent.
Home ownership has fallen under this government. For many younger people the dream of home ownership feels like a fantasy, while for a gilded few housing has become an investment opportunity.
My vision is built around an economy that delivers for everyone, in every part of the country. That takes a Labour government making decisions in that leaves no one behind, and no community behind.
Let's have a comradely debate this summer – and emerge stronger and more united to protect our communities and defeat this Conservative government.
For more information about my campaign see:www.jeremyforlabour.com
About Jeremy:
Rt Hon Jeremy Corbyn is the Leader of the Labour Party. Jeremy has been the MP for Islington North since 1983.
Before that he was an elected councillor in the London Borough of Haringey, an official for the National Union of Tailors and Garment Workers and for National Union of Public Employees.
In 2015 Jeremy entered the Labour leadership race at the last minute, only to go on and win a landslide victory with almost 60% of the vote – a massive mandate for honest, straight-talking politics.
More from LabourList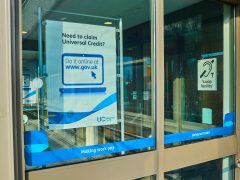 Comment
Labour has forced a vote in the House of Commons today on government plans to cut Universal Credit…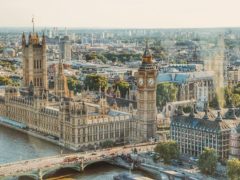 Comment
The aid sector was rocked in 2018 when revelations surfaced that humanitarian aid workers had been paying local…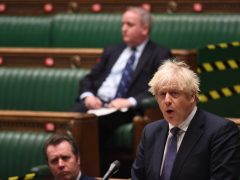 Daily email
Boris Johnson has been backed into a corner, and he is not happy. 20 opposition days per parliamentary…