The Labour Party can now release a collective sigh of relief.
It's hard to conceive how much worse Labour's current internal warring could be, but those limits of imagination would have been robustly tested had the High Court ruled against the NEC's decision to put Corbyn on the leadership ballot automatically. Calling it a factional dispute would not even begin to cover the scale of the prospective horror show.
The party's rules about whether or not an incumbent leader needs nominations from MPs and MEPs in order to stand again are ambiguous – but I find it difficult to believe anyone has a strong position either way that is not coloured by their opinion on the current leadership. When the rules are not clear, it's surely only right that the party's ruling body interprets what they should be. The courts should not be involved.
It is not even so much about the question of if Jeremy Corbyn would have been on the ballot: should the NEC have come to a different conclusion, it seems probable that enough MPs would have relented to nominate him anyway under the weight of pressure from his supporters. In the context of the High Court overruling Labour's NEC, the accusations of an Establishment stitch-up would have made the prospect of him winning a fresh round of nominations all the more likely.
MPs are already concerned about the way in which many of Corbyn's backers go about showing their support and see a connection between the rise in abuse and their party leader's cheerleaders. If the judge's ruling today had gone the other way, that tension would have heightened further as Corbynites with a fair grievance would have turned their attention to lobbying – and in some cases, blaming – an understandably jumpy PLP.
Labour's rulebook is a bit of a mess. It is in turns shoddily written and almost wilfully unclear, and is the victim of numerous hackneyed redrafted sub-clauses. This makes it a fertile battleground for many of the party's forthcoming internal fights: the pro and anti-Corbyn (or Smith, as it may be) tendencies will carry out their war line-by-line. The factional operatives with the greater encyclopaedic knowledge of party procedure will have the upper hand. The playing field needs levelling out.
One of the key recommendations of the Chakarabarti Report into anti-Semitism was that the rulebook should be both more widely disseminated and explanations made available. Shami Chakrabarti is absolutely right about that – and the lesson from this embarrassing brouhaha is that we need a plainer and more accessible ruling document.
A plea for a revised rulebook will not set the pulses racing, I know, but when the party's own Doomsday Clock briefly ticked ominously close to midnight because of a badly-worded constitution, then it seems to be the obvious solution.
More from LabourList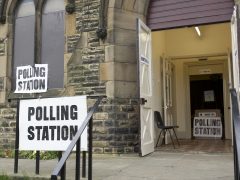 News
UK adults support bold policy ideas going to Labour conference, including a switch to proportional representation for Westminster…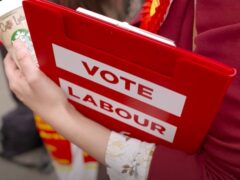 Comment
Labour is set to debate proportional representation (PR) at its annual conference after 153 Constituency Labour Parties (CLPs)…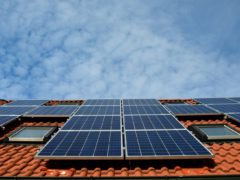 Comment
The climate crisis will rightly dominate many speeches at Labour Party Conference. But can the party find a…