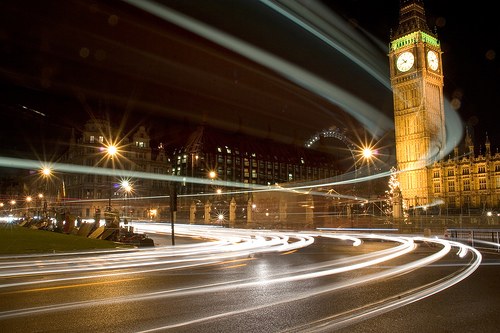 MP Nominations for Owen Smith

Alexander, Heidi
Ali, Rushanara
Allin-Khan, Rosena
Austin, Ian
Bailey, Adrian
Barron, Kevin
Beckett, Margaret
Benn, Hilary
Betts, Clive
Blackman-Woods, Roberta
Blenkinsop, Tom
Blomfield, Paul
Bradshaw, Ben
Brennan, Kevin
Brown, Lynn
Buck, Karen
Burden, Richard
Byrant, Chris
Byrne, Liam
Cadbury, Ruth
Chapman, Jenny
Coaker, Vernon
Coffey, Ann
Cooper, Julie
Cooper, Yvette
Coyle, Neil
Creagh, Mary
Creasy, Stella
Cruddas, Jon
Cummins, Judith
Cunningham, Alex
Cunningham, Jim
Dakin, Nic
David, Wayne
de Piero, Gloria
Debbonaire, Thangam
Doughty, Stephen
Dowd, Jim
Dromey, Jack
Dugher, Michael
Eagle, Angela
Eagle, Maria
Efford, Clive
Elliott, Julie
Ellman, Louise
Elmore, Chris
Esterson, Bill
Evans, Chris
Farrelly, Paul
Fitzpatrick, Jim
Flello, Rob
Fletcher, Colleen
Flint, Caroline
Fovargue, Yvonne
Foxcroft, Vicky
Gapes, Mike
Glass, Pat
Glindon, Mary
Godsiff, Roger
Goodman, Helen
Green, Kate
Greenwood, Lilian
Griffith, Nia
Gwynn, Andrew
Haigh, Louise
Hanson, David
Harman, Harriet
Harris, Carolyn
Hayes, Helen
Hayman, Sue
Healey, John
Hillier, Meg
Hodge, Margaret
Hodgson, Sharon
Hollern, Kate
Howarth, George
Hunt, Tristram
Huq, Rupa
Jarvis, Dan
Johnson, Alan
Johnson, Diana
Jones, Gerald
Jones, Graham
Jones, Helen
Jones, Kevan
Jones, Susan-Elan
Kane, Mike
Keeley, Barbara
Kendall, Liz
Kinnock, Stephen
Kyle, Peter
Leslie, Chris
Lewell-Buck, Emma
Lucas, Ian
Lynch, Holly
Madders, Justin
Mahmood, Khalid
Mahmood, Shabana
Malhotra, Seema
Mann, John
Marris, Rob
McCabe, Steve
Matheson, Chris
McCarthy, Kerry
McDonagh, Siobhain
McFadden, Pat
McGinn, Conor
McGovern, Alison
McInnes, Liz
McKinnell, Catherine
McMahon, Jim
Miliband, Ed
Moon, Madeleine
Morden, Jessica
Murrary, Ian
Nandy, Lisa
Onn, Melanie
Onwurah, Chi
Owen, Albert
Pearce, Teresa
Pennycook, Matthew
Perkins, Toby
Phillips, Jess
Phillipson, Bridget
Pound, Stephen
Powell, Lucy
Reed, Jamie
Reed, Steve
Rees, Christina
Reeves, Rachel
Reynolds, Emma
Reynolds, Jonathan
Rimmer, Marie
Ryan, Joan
Sheerman, Barry
Sheriff, Paula
Shuker, Gavin
Slaughter, Andy
Smeeth, Ruth
Smith, Andrew
Smith, Angela
Smith, Jeff
Smith, Nick
Smith, Owen
Spellar, John
Starmer, Keir
Stevens, Jo
Streeting, Wes
Symth, Karin
Thomas, Gareth
Thomas-Symonds, Nick
Timms, Stephen
Turley, Anna
Turner, Karl
Twigg, Stephen
Umunna, Chuka
Vaz, Keith
Whitehead, Alan
Wilson, Phil
Woodcock, John
Wright, Iain
Zeichner, Daniel

MEP Nominations for Owen Smith

Brannen, Paul
Corbett, Richard
Dance, Seb
Griffin, Theresa
Howitt, Richard
Martin, David
McAvan, Linda
Stihler, Catherine
Vaughan, Derek
Wilmott, Glenis
Value our free and unique service?
LabourList has more readers than ever before - but we need your support. Our dedicated coverage of Labour's policies and personalities, internal debates, selections and elections relies on donations from our readers.
If you can support LabourList's unique and free service then please click here.