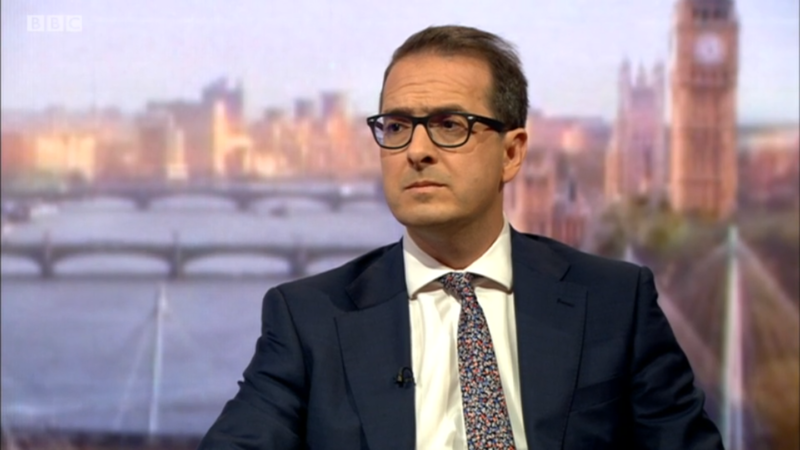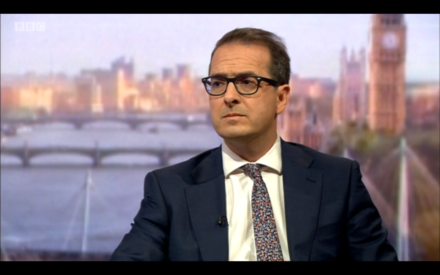 Update: This letter was signed by 500 Labour councillors on July 26, 2016. It has now been updated to reflect its 1,000 signatories.
In a month's time, we will be casting our votes for Owen Smith as Leader because we believe this is the only path forward to a Labour Government and putting a stop to the immense damage the Tories are doing to our communities and our nation.

We have closely watched the debate in our Party in recent weeks and are deeply impressed with how Owen has done. He has driven home the message that the fight Labour must lead is about tackling inequalities in wealth, power, outcomes and opportunities, across our country.

Owen has convincingly made the case that he knows how to get things done and has the tenacity and skill to advance the cause of working people. He has not shied away from saying our Party has been too timid and that he would increase taxes on the wealthy. He has set out a radical vision for a £200bn investment programme, re-nationalising our railways and putting the decision to make war firmly in the hands of elected MPs, not the Government of the day.

But there is more at stake here. There are militants in both wings of our Party who are determined to carry out a civil war against each other, whether it harms working people or not. We have intimidation and bullying in Constituency Labour Parties up and down the country. We have those who seem to prefer perpetual division to the job of winning power for the good of those we represent. We need a unifying leader who is principled and competent.

The stakes couldn't be higher. Our country faces an existential threat from nationalists and poor-bashing Tories. A new Scottish referendum is on the horizon. This is no time for Labour to keep fighting itself. The next general election has already begun. Owen Smith, with his experience, especially as Shadow Secretary of State fighting austerity, has a firm grasp of the issues and will be prepared to lead our party from day one.

Our party needs a leader who can win and is principled. That's why we need your support in backing Owen Smith.
Cllr. Michael Payne     Gedling & Nottinghamshire
Cllr. Tim Roca     Westminster
| | | |
| --- | --- | --- |
| Cllr | Angela Taylor | Aberdeen |
| Cllr | Barney Crockett | Aberdeen |
| Cllr | George Adam | Aberdeen |
| Cllr | Jenny Laing | Aberdeen |
| Cllr | Scott Carle | Aberdeen |
| Cllr | William Young | Aberdeen |
| Cllr | Les Alden | Adur |
| Cllr | Angela Kendall | Allerdale |
| Cllr | Billy Miskelly | Allerdale |
| Cllr | Mary Bainbridge | Allerdale |
| Cllr | Peter Kendall | Allerdale |
| Cllr | Phil Tibble | Allerdale |
| Cllr | Celia Tibble | Allerdale & Cumbria |
| Cllr | Chris Baron | Ashfield |
| Cllr | Lee Anderson | Ashfield |
| Cllr | Mark Bateman | Aylesbury Vale |
| Cllr | Dominic Twomey | Barking & Dagenham |
| Cllr | Faraaz Shaukat | Barking & Dagenham |
| Cllr | Giasuddin Miah | Barking & Dagenham |
| Cllr | Jeffrey Wade | Barking & Dagenham |
| Cllr | Lynda Rice | Barking & Dagenham |
| Cllr | Maureen Worby | Barking & Dagenham |
| Cllr | Peter Chand | Barking & Dagenham |
| Cllr | Saima Ashraf | Barking & Dagenham |
| Cllr | Simon Bremner | Barking & Dagenham |
| Cllr | Adam Langleben | Barnet |
| Cllr | Alon Or-bach | Barnet |
| Cllr | Anne Hutton | Barnet |
| Cllr | Arjun Mittra | Barnet |
| Cllr | Gill Sergeant | Barnet |
| Cllr | Kathy Levine | Barnet |
| Cllr | Kitty Lyons | Barnet |
| Cllr | Nagus Narenthira | Barnet |
| Cllr | Ross Houston | Barnet |
| Cllr | Alan Hampson | Barnsley |
| Cllr | Donna Green | Barnsley |
| Cllr | Joseph Hayward | Barnsley |
| Cllr | May Noble | Barnsley |
| Cllr | Pauline Markham | Barnsley |
| Cllr | Sharon Howard | Barnsley |
| Cllr | Brendan Sweeney | Barrow |
| Cllr | David Burton-Sampson | Basildon |
| Cllr | Gavin Callaghan | Basildon |
| Cllr | Andew McCormick | Basingstoke & Deane |
| Cllr | David Potter | Basingstoke & Deane |
| Cllr | Gary Watts | Basingstoke & Deane |
| Cllr | Jack Cousens | Basingstoke & Deane |
| Cllr | Janet Westbrook | Basingstoke & Deane |
| Cllr | Laura James | Basingstoke & Deane |
| Cllr | Mike Westbrook | Basingstoke & Deane |
| Cllr | Nigel Pierce | Basingstoke & Deane |
| Cllr | Nigel Pierce | Basingstoke & Deane |
| Cllr | Paul Harvey | Basingstoke & Deane |
| Cllr | Sean Keating | Basingstoke & Deane |
| Cllr | Tony Jones | Basingstoke & Deane |
| Cllr | Josie Potts | Bassetlaw |
| Cllr | Simon Greeves | Bassetlaw |
| Cllr | Ian Parker | Bath & NE Somerset |
| Cllr | Joe Rayment | Bath & NE Somerset |
| Cllr | John Bull | Bath & NE Somerset |
| Cllr | Liz Hardman | Bath & NE Somerset |
| Cllr | Robin Moss | Bath & NE Somerset |
| Cllr | Abena Oppong-Asare | Bexley |
| Cllr | Daniel Francis | Bexley |
| Cllr | Derry Begho | Bexley |
| Cllr | Edward Boateng | Bexley |
| Cllr | Endy Ezenwata | Bexley |
| Cllr | Esther Amaning | Bexley |
| Cllr | Gill Macdonald | Bexley |
| Cllr | Joe Ferreira | Bexley |
| Cllr | Alex Buchanan | Birmingham |
| Cllr | John Cotton | Birmingham |
| Cllr | John O'Shea | Birmingham |
| Cllr | Marje Bridle | Birmingham |
| Cllr | Mary Locke | Birmingham |
| Cllr | Mohammed Idrees | Birmingham |
| Cllr | Phil Davis | Birmingham |
| Cllr | Rob Pocock | Birmingham |
| Cllr | Susan Barnett | Birmingham |
| Cllr | Tristan Chatfield | Birmingham |
| Cllr | Victoria Quinn | Birmingham |
| Cllr | Ziaul Islam | Birmingham |
| Cllr | Albert Bore | Birmingham |
| Cllr | Anthony Humphrys | Blackburn & Darwen |
| Cllr | Carl Nuttall | Blackburn & Darwen |
| Cllr | James Smith | Blackburn & Darwen |
| Cllr | Jamie Groves | Blackburn & Darwen |
| Cllr | John Roberts | Blackburn & Darwen |
| Cllr | John Wright | Blackburn & Darwen |
| Cllr | Sylvia Liddle | Blackburn & Darwen |
| Cllr | Vicky McGurk | Blackburn & Darwen |
| Cllr | Tom Munro | Bolsover |
| Cllr | Debbie Newall | Bolton |
| Cllr | Guy Harkin | Bolton |
| Cllr | Nicholas Peel | Bolton |
| Cllr | Susan Haworth | Bolton |
| Cllr | Vanda Greenwood | Bradford |
| Cllr | Bernard Collier | Brent |
| Cllr | John Duffy | Brent |
| Cllr | Krupesh Hirani | Brent |
| Cllr | Margaret McLennan | Brent |
| Cllr | Mary Daly | Brent |
| Cllr | Matt Kelcher | Brent |
| Cllr | Mili Patel | Brent |
| Cllr | Neil Nerva | Brent |
| Cllr | Roxanne Mashari | Brent |
| Cllr | Sam Stopp | Brent |
| Cllr | Caroline Penn | Brighton & Hove |
| Cllr | Emma Daniel | Brighton & Hove |
| Cllr | Gill Mitchell | Brighton & Hove |
| Cllr | Julie Cattell | Brighton & Hove |
| Cllr | Leslie Hamilton | Brighton & Hove |
| Cllr | Michael Inkpin-Leissner | Brighton & Hove |
| Cllr | Peter Atkinson | Brighton & Hove |
| Cllr | Tracey Hill | Brighton & Hove |
| Cllr | Warren Morgan | Brighton & Hove |
| Cllr | Craig Cheney | Bristol |
| Cllr | Fabian Breckels | Bristol |
| Cllr | Mike Davies | Bristol |
| Cllr | Tom Brook | Bristol |
| Cllr | Richard Williams | Bromley |
| Cllr | Janet Patrick | Broxtowe |
| Cllr | Richard Robinson | Broxtowe |
| Cllr | Ann Royle | Burnley |
| Cllr | Ceri Mitchell | Burtonwood & Westbrook Parish |
| Cllr | David Jones | Bury |
| Cllr | Sharon Briggs | Bury |
| Cllr | Alan Higgs | Caerphilly |
| Cllr | Allan Rees | Caerphilly |
| Cllr | Andrew Lewis | Caerphilly |
| Cllr | Barbara Jones | Caerphilly |
| Cllr | Carl Cuss | Caerphilly |
| Cllr | David Carter | Caerphilly |
| Cllr | David Davies | Caerphilly |
| Cllr | David Hardacre | Caerphilly |
| Cllr | David Harse | Caerphilly |
| Cllr | David Poole | Caerphilly |
| Cllr | David Wynne | Caerphilly |
| Cllr | Eluned Stenner | Caerphilly |
| Cllr | Gaynor Oliver | Caerphilly |
| Cllr | Gez Kirby | Caerphilly |
| Cllr | Jean Summers | Caerphilly |
| Cllr | John Bevan | Caerphilly |
| Cllr | Julian Simmonds | Caerphilly |
| Cllr | June Gale | Caerphilly |
| Cllr | Keith Reynolds | Caerphilly |
| Cllr | Lisa Jones | Caerphilly |
| Cllr | Michael Adams | Caerphilly |
| Cllr | Nigel Dix | Caerphilly |
| Cllr | Royston Saralis | Caerphilly |
| Cllr | Adam Wilkinson | Calderdale |
| Cllr | Angie Gallagher | Calderdale |
| Cllr | Bryan Smith | Calderdale |
| Cllr | Helen Rivron | Calderdale |
| Cllr | Megan Swift | Calderdale |
| Cllr | James Teixeira | Camborne Town |
| Cllr | Ann Sinnott | Cambridge |
| Cllr | Carina O'Reilly | Cambridge |
| Cllr | Peter Sarris | Cambridge |
| Cllr | Richard Johnson | Cambridge |
| Cllr | Ashley Walsh | Cambridgeshire |
| Cllr | Abigail Wood | Camden |
| Cllr | Danny Beales | Camden |
| Cllr | Georgia Gould | Camden |
| Cllr | Heather Johnson | Camden |
| Cllr | Jenny Headlam-Wells | Camden |
| Cllr | Julian Fulbrook | Camden |
| Cllr | Maeve McCormack | Camden |
| Cllr | Oliver Lewis | Camden |
| Cllr | Phil Jones | Camden |
| Cllr | Phil Rosenberg | Camden |
| Cllr | Richard Olszewski | Camden |
| Cllr | Rishi Madlani | Camden |
| Cllr | Sally Gimson | Camden |
| Cllr | Sarah Hayward | Camden |
| Cllr | Theo Blackwell | Camden |
| Cllr | Diane Todd | Cannock Chase |
| Cllr | Doris Grice | Cannock Chase |
| Cllr | George Adamson | Cannock Chase |
| Cllr | John Preece | Cannock Chase |
| Cllr | Christopher Davis | Cardfiff |
| Cllr | Lynda Thorne | Cardfiff |
| Cllr | Ashley Govier | Cardiff |
| Cllr | Benjamin Thomas | Cardiff |
| Cllr | Chris Weaver | Cardiff |
| Cllr | Graham Hinchey | Cardiff |
| Cllr | Michael Costas-Michael | Cardiff |
| Cllr | Richard Cook | Cardiff |
| Cllr | Sam Knight | Cardiff |
| Cllr | Sarah Merry | Cardiff |
| Cllr | Sue White | Cardiff |
| Cllr | Jo Williams | Carlisle |
| Cllr | Hugh McDevitt | Carlisle & Cumbria |
| Cllr | Branwen Jones | Carmarthenshire |
| Cllr | Calum Higgins | Carmarthenshire |
| Cllr | David Evans | Carmarthenshire |
| Cllr | Kevin Madge | Carmarthenshire |
| Cllr | Ryan Thomas | Carmarthenshire |
| Cllr | Christine Harris | Charnwood |
| Cllr | Keith Harris | Charnwood |
| Cllr | Karen Shore | Cheshire West and Chester |
| Cllr | Louise Gittins | Cheshire West and Chester |
| Cllr | Lynn Clare | Cheshire West and Chester |
| Cllr | Mark Henesy | Cheshire West and Chester |
| Cllr | Pamela Booher | Cheshire West and Chester |
| Cllr | Sam Naylor | Cheshire West and Chester |
| Cllr | Val Armstrong | Cheshire West and Chester |
| Cllr | Bob Rudd | Cheshire West and Chester |
| Cllr | Stephen Smith | Cheshire West and Chester |
| Cllr | Avis Murphy | Chesterfield |
| Cllr | Gordon Simmons | Chesterfield |
| Cllr | Kate Caulfield | Chesterfield |
| Cllr | Raymond Catt | Chesterfield |
| Cllr | Suzie Perkins | Chesterfield |
| Cllr | Thomas Murphy | Chesterfield |
| Cllr | Adrian Lowe | Chorley |
| Cllr | Charlie Bromilow | Chorley |
| Cllr | Graham Dunn | Chorley |
| Cllr | June Molyneaux | Chorley |
| Cllr | Marion Lowe | Chorley |
| Cllr | Paul Walmsley | Chorley |
| Cllr | Kenneth Earle | Clackmannanshire |
| Cllr | Adam Fox | Colchester |
| Cllr | Lee Scordis | Colchester |
| Cllr | Chris Hughes | Conwy |
| Cllr | Allan Holliday | Copeland |
| Cllr | David Riley | Copeland |
| Cllr | James Kirkbride | Copeland |
| Cllr | Peter Connolly | Copeland |
| Cllr | Peter Stephenson | Copeland |
| Cllr | Colleen Cassidy | Corby |
| Cllr | Matt Keane | Corby |
| Cllr | Matt Reay | Corby |
| Cllr | Mohammed Rahman | Corby |
| Cllr | Paul Beattie | Corby |
| Cllr | Tom Beattie | Corby |
| Cllr | William Latta | Corby |
| Cllr | Jude Robinson | Cornwall |
| Cllr | Tim Dwelly | Cornwall |
| Cllr | Ann Lucas | Coventry |
| Cllr | Catherine Miks | Coventry |
| Cllr | John McNicholas | Coventry |
| Cllr | Kieran Mulhall | Coventry |
| Cllr | Margaret Lancaster | Coventry |
| Cllr | Andrew Skudder | Crawley |
| Cllr | Chris Cheshire | Crawley |
| Cllr | Peter Lamb | Crawley |
| Cllr | Peter Smith | Crawley |
| Cllr | Mark Watson | Croydon |
| Cllr | Paul Scott | Croydon |
| Cllr | Sean Fitzsimons | Croydon |
| Cllr | Barry Doughty | Cumbria |
| Cllr | Gillian Troughton | Cumbria |
| Cllr | Keith Little | Cumbria |
| Cllr | Mike Hawkins | Cumbria |
| Cllr | Reg Watson | Cumbria |
| Cllr | Timothy Knowles | Cumbria |
| Cllr | Wendy Skillicorn | Cumbria |
| Cllr | Chris Taylor | Darlington |
| Cllr | Nick Wallis | Darlington |
| Cllr | Tom Nutt | Darlington |
| Cllr | Daisy Page | Dartford |
| Cllr | Jonathon Hawkes | Dartford |
| Cllr | Joshua Jones | Dartford |
| Cllr | Ken Ritchie | Daventry |
| Cllr | Bill Tasker | Denbigshire |
| Cllr | Pat Jones | Denbigshire |
| Cllr | Dom Anderson | Derby |
| Cllr | Joanna West | Derby |
| Cllr | Marian Stockdale | Derbyshire |
| Cllr | Stuart Brittain | Derbyshire |
| Cllr | Peter Slack | Derbyshire Dales |
| Cllr | Olwen Foggin | Devon & Exeter |
| Cllr | Craig Sahman | Doncaster |
| Cllr | Elsie Butler | Doncaster |
| Cllr | Phil Cole | Doncaster |
| Cllr | Sandra Holland | Doncaster |
| Cllr | David Sparks | Dudley |
| Cllr | Jackie Cowell | Dudley |
| Cllr | James Cordon | Durham |
| Cllr | John Hart | Durham |
| Cllr | Kate Hopper | Durham |
| Cllr | Katherine Dearden | Durham |
| Cllr | Paul Taylor | Durham |
| Cllr | Peter Brookes | Durham |
| Cllr | Thomas Nearney | Durham |
| Cllr | Anthony Kelly | Ealing |
| Cllr | Aysha Raza | Ealing |
| Cllr | Binda Rai | Ealing |
| Cllr | Ciaran McCartan | Ealing |
| Cllr | Gareth Shaw | Ealing |
| Cllr | Joanna Camadoo | Ealing |
| Cllr | Josh Blacker | Ealing |
| Cllr | Julian Bell | Ealing |
| Cllr | Kieron Gavan | Ealing |
| Cllr | Penny Jones | Ealing |
| Cllr | Shital Manro | Ealing |
| Cllr | Steve Hynes | Ealing |
| Cllr | Swarn Singh Kang | Ealing |
| Cllr | Tej Ram Bagha | Ealing |
| Cllr | Tim Murtagh | Ealing |
| Cllr | Yoel Gordon | Ealing |
| Cllr | Yvonne Johnson | Ealing |
| Cllr | Maureen Henry | East Dunbartonshire |
| Cllr | Rhondda Geekie | East Dunbartonshire |
| Cllr | Jim Goodfellow | East Lothian |
| Cllr | Margaret Libberton | East Lothian |
| Cllr | Norman Hampshire | East Lothian |
| Cllr | Alan Lafferty | East Renfrewshire |
| Cllr | Jim Fletcher | East Renfrewshire |
| Cllr | Craig Jones | East Staffordshire |
| Cllr | Julian Mott | East Staffordshire |
| Cllr | Godfrey Daniel | East Sussex |
| Cllr | Alan Sitkin | Enfield |
| Cllr | Christine Hamilton | Enfield |
| Cllr | Jansev Jemal | Enfield |
| Cllr | Vicki Pite | Enfield |
| Cllr | Kate Chinn | Epsom & Ewell |
| Cllr | Vince Romagnuolo | Epsom & Ewell |
| Cllr | Keith Bobbin | Essex |
| Cllr | Daniel Gottschalk | Exeter |
| Cllr | Luke Sills | Exeter |
| Cllr | Natalie Vizard | Exeter |
| Cllr | Robert Lamb | Exeter |
| Cllr | Rosie Denham | Exeter |
| Cllr | Glyn Banks | Flintshire |
| Cllr | Vicky Perfect | Flintshire |
| Cllr | Bruce Hogan | Forest of Dean |
| Cllr | Lynn Sterry | Forest of Dean |
| Cllr | Roger James | Forest of Dean |
| Cllr | Tim Gwilliam | Forest of Dean |
| Cllr | Chris McHugh | Gateshead |
| Cllr | John Adams | Gateshead |
| Cllr | Pauline Dillon | Gateshead |
| Cllr | Barbara Miller | Gedling |
| Cllr | Bob Collis | Gedling |
| Cllr | Jenny Hollingsworth | Gedling |
| Cllr | John Truscott | Gedling |
| Cllr | Kathryn Fox | Gedling |
| Cllr | Paul Feeney | Gedling |
| Cllr | Paul Wilkinson | Gedling |
| Cllr | Peter Barnes | Gedling |
| Cllr | Sandra Barnes | Gedling |
| Cllr | John Clarke | Gedling & Nottinghamshire |
| Cllr | Michael Payne | Gedling & Nottinghamshire |
| Cllr | Pauline Allan | Gedling & Nottinghamshire |
| Cllr | James Adams | Glasgow |
| Cllr | Martin Neill | Glasgow |
| Cllr | Tom Coole | Gloucester |
| Cllr | Barry Kirby | Gloucestershire |
| Cllr | Chris Lloyd | Greenwich |
| Cllr | David Llewellyn Gardner | Greenwich |
| Cllr | Miranda Williams | Greenwich |
| Cllr | Ray Walker | Greenwich |
| Cllr | Steve Offord | Greenwich |
| Cllr | Chris Kirby | Greenwich |
| Cllr | Jackie Smith | Greenwich |
| Cllr | Christopher Kennedy | Hackney |
| Cllr | Emma Plouviez | Hackney |
| Cllr | Guy Nicholson | Hackney |
| Cllr | Mete Coban | Hackney |
| Cllr | Will Brett | Hackney |
| Cllr | Andrea Wall | Halton |
| Cllr | Arthur Cole | Halton |
| Cllr | Joe Roberts | Halton |
| Cllr | Mike Fry | Halton |
| Cllr | Robert Gilligan | Halton |
| Cllr | Shaun Osborne | Halton |
| Cllr | Stef Nelson | Halton |
| Cllr | Adam Connell | Hammersmith & Fulham |
| Cllr | Alan De'Ath | Hammersmith & Fulham |
| Cllr | Ben Coleman | Hammersmith & Fulham |
| Cllr | Colin Aherne | Hammersmith & Fulham |
| Cllr | Larry Culhane | Hammersmith & Fulham |
| Cllr | Lisa Homan | Hammersmith & Fulham |
| Cllr | Max Schmid | Hammersmith & Fulham |
| Cllr | Mercy Umeh | Hammersmith & Fulham |
| Cllr | Michael Cartwright | Hammersmith & Fulham |
| Cllr | PJ Murphy | Hammersmith & Fulham |
| Cllr | Stephen Cowan | Hammersmith & Fulham |
| Cllr | Sue Fennimore | Hammersmith & Fulham |
| Cllr | Vincent Guy | Hammersmith & Fulham |
| Cllr | Vivienne Lukey | Hammersmith & Fulham |
| Cllr | James Patterson | Haringey |
| Cllr | Raj Sahota | Haringey |
| Cllr | Shelia Peacock | Haringey |
| Cllr | Tim Gallagher | Haringey |
| Cllr | Vincent Carroll | Haringey |
| Cllr | Edna Stevens | Harlow |
| Cllr | Stefan Mullard | Harlow |
| Cllr | Barry Kendler | Harrow |
| Cllr | Michael Borio | Harrow |
| Cllr | Dominic Sabetian | Hastings |
| Cllr | Lee Clark | Hastings |
| Cllr | Michael Wincott | Hastings |
| Cllr | Richard Street | Hastings |
| Cllr | Leon Reefe | Hertfordshire |
| Cllr | Godfrey Claff | High Peak |
| Cllr | Graham Oakley | High Peak |
| Cllr | Deidre Mackay | Highland |
| Cllr | Elizabeth McAllister | Highland |
| Cllr | Jimmy Gray | Highland |
| Cllr | Roger Saxon | Highland |
| Cllr | Matthew Lay | Hinckley & Bosworth |
| Cllr | Guy Lambert | Hounslow |
| Cllr | Keith Anderson | Hounslow |
| Cllr | Alan Clarke | Hull |
| Cllr | Gareth Molineux | Hyndburn |
| Cllr | Jean Battle | Hyndburn |
| Cllr | June Harrison | Hyndburn |
| Cllr | Loraine Cox | Hyndburn |
| Cllr | Adam Leeder | Ipswich |
| Cllr | Alasdair Ross | Ipswich |
| Cllr | Barry Studd | Ipswich |
| Cllr | Bill Knowles | Ipswich |
| Cllr | Carole Jones | Ipswich |
| Cllr | Colin Smart | Ipswich |
| Cllr | Daniel Maguire | Ipswich |
| Cllr | David Ellesmere | Ipswich |
| Cllr | Jeannette Macartney | Ipswich |
| Cllr | Philip Smart | Ipswich |
| Cllr | Roger Fern | Ipswich |
| Cllr | Sarah Barber | Ipswich |
| Cllr | Sophie Meudec | Ipswich |
| Cllr | Alex Diner | Islington |
| Cllr | Clare Jeapes | Islington |
| Cllr | Gary Poole | Islington |
| Cllr | James Court | Islington |
| Cllr | Paul Convery | Islington |
| Cllr | Luke Maunsell | Keighley Town |
| Cllr | Judith Blakeman | Kensington & Chelsea |
| Cllr | Robert Atkinson | Kensington & Chelsea |
| Cllr | Robert Thompson | Kensington & Chelsea |
| Cllr | Robert Bridgeman | Kesgrave Town |
| Cllr | Sheila Griffin | Kingston |
| Cllr | Jean Calvert | Kirklees |
| Cllr | Pamela Spall | Knowsley |
| Cllr | Alex Bigham | Lambeth |
| Cllr | Amelie Treppass | Lambeth |
| Cllr | Andy Wilson | Lambeth |
| Cllr | Anna Birley | Lambeth |
| Cllr | Claire Holland | Lambeth |
| Cllr | David Amos | Lambeth |
| Cllr | Donatus Anyanwu | Lambeth |
| Cllr | Edward Davie | Lambeth |
| Cllr | Iain Simpson | Lambeth |
| Cllr | Jack Holborn | Lambeth |
| Cllr | Jack Hopkins | Lambeth |
| Cllr | Jane Edbrooke | Lambeth |
| Cllr | Joanne Simpson | Lambeth |
| Cllr | John Kazantzis | Lambeth |
| Cllr | Luke Murphy | Lambeth |
| Cllr | Malcolm Clark | Lambeth |
| Cllr | Matt Parr | Lambeth |
| Cllr | Matthew Bennett | Lambeth |
| Cllr | Max Deckers Dowber | Lambeth |
| Cllr | Paul Gadsby | Lambeth |
| Cllr | Rezina Chowdhury | Lambeth |
| Cllr | Robert Hill | Lambeth |
| Cllr | Sally Prentice | Lambeth |
| Cllr | Kevin Ellard | Lancashire |
| Cllr | Steve Holgate | Lancashire |
| Cllr | Brendan Hughes | Lancaster |
| Cllr | Darren Clifford | Lancaster |
| Cllr | Matt Mann | Lancaster |
| Cllr | Rob Davey | Lancaster |
| Cllr | Alice Smart | Leeds |
| Cllr | Karen Bruce | Leeds |
| Cllr | Neil Dawson | Leeds |
| Cllr | Sharon Hamilton | Leeds |
| Cllr | John Thomas | Leicester |
| Cllr | Paul Westley | Leicester |
| Cllr | Piara Singh Clair | Leicester |
| Cllr | Ratilal Govind | Leicester |
| Cllr | Rory Palmer | Leicester |
| Cllr | Sarah Russell | Leicester |
| Cllr | Teresa Aldred | Leicester |
| Cllr | Vijay Riyait | Leicester |
| Cllr | Robert Sharp | Leicestershire |
| Cllr | Abdeslam Amrani | Lewisham |
| Cllr | Alan Smith | Lewisham |
| Cllr | Alan Till | Lewisham |
| Cllr | Andre Bourne | Lewisham |
| Cllr | Chris Barnham | Lewisham |
| Cllr | David Britton | Lewisham |
| Cllr | Eva Stamirowski | Lewisham |
| Cllr | Gareth Siddorn | Lewisham |
| Cllr | Helen Kier | Lewisham |
| Cllr | Hilary Moore | Lewisham |
| Cllr | Joani Reid | Lewisham |
| Cllr | Joe Dromey | Lewisham |
| Cllr | Jonathan Slater | Lewisham |
| Cllr | Kevin Bonavia | Lewisham |
| Cllr | Mark Ingleby | Lewisham |
| Cllr | Pauline Morrison | Lewisham |
| Cllr | Simon Hooks | Lewisham |
| Cllr | Steve Bullock | Lewisham |
| Cllr | Suzannah Clarke | Lewisham |
| Cllr | Diane Evans | Lichfield |
| Cllr | Sharon Banevicius | Lichfield |
| Cllr | Biff Bean | Lincoln |
| Cllr | Jackie Kirk | Lincoln |
| Cllr | Neil Murray | Lincoln |
| Cllr | Howard Linsley | Liss Parish |
| Cllr | Andrew Foxley | Liverpool |
| Cllr | Carol Sung | Liverpool |
| Cllr | Helen Casstles | Liverpool |
| Cllr | Lana Orr | Liverpool |
| Cllr | Malcolm Kennedy | Liverpool |
| Cllr | Michelle Corrigan | Liverpool |
| Cllr | Nick Crofts | Liverpool |
| Cllr | Nick Small | Liverpool |
| Cllr | Paul Brant | Liverpool |
| Cllr | Ruth Bennett | Liverpool |
| Cllr | James Taylor | Luton |
| Cllr | Roy Davis | Luton |
| Cllr | Chris Wills | Manchester |
| Cllr | David Ellison | Manchester |
| Cllr | Garry Bridges | Manchester |
| Cllr | James Wilson | Manchester |
| Cllr | Joanna Midgley | Manchester |
| Cllr | Kevin Peel | Manchester |
| Cllr | Mandie Shilton Godwin | Manchester |
| Cllr | Matt Strong | Manchester |
| Cllr | Ollie Manco | Manchester |
| Cllr | Rebecca Moore | Manchester |
| Cllr | Rosa Battle | Manchester |
| Cllr | Sazannah Reeves | Manchester |
| Cllr | Sue Murphy | Manchester |
| Cllr | Suzanne Richards | Manchester |
| Cllr | John Kerr | Mansfield |
| Cllr | Brendan Toomey | Merthyr Tydfil |
| Cllr | Brian Mansbridge | Merthyr Tydfil |
| Cllr | Chris Barry | Merthyr Tydfil |
| Cllr | Clive Jones | Merthyr Tydfil |
| Cllr | David Isaac | Merthyr Tydfil |
| Cllr | Harvey Jones | Merthyr Tydfil |
| Cllr | Phillip Williams | Merthyr Tydfil |
| Cllr | Tom Lewis | Merthyr Tydfil |
| Cllr | Tony Chaplin | Merthyr Tydfil |
| Cllr | Abigail Jones | Merton |
| Cllr | Andrew Judge | Merton |
| Cllr | Brenda Fraser | Merton |
| Cllr | Caroline Cooper-Marbiah | Merton |
| Cllr | Edith Macauley | Merton |
| Cllr | Imran Uddin | Merton |
| Cllr | John Dehaney | Merton |
| Cllr | Laxmi Attawar | Merton |
| Cllr | Linda Kirby | Merton |
| Cllr | Mark Allison | Merton |
| Cllr | Marsie Skeete | Merton |
| Cllr | Martin Whelton | Merton |
| Cllr | Mary Curtin | Merton |
| Cllr | Nick Draper | Merton |
| Cllr | Pauline Cowper | Merton |
| Cllr | Philip Jones | Merton |
| Cllr | Sally Kenny | Merton |
| Cllr | Stan Anderson | Merton |
| Cllr | Stephen Alambritis | Merton |
| Cllr | June Goodchild | Middlesborough |
| Cllr | Shelia Dean | Middlesborough |
| Cllr | Alan Webb | Milton Keynes |
| Cllr | Kevin Wilson | Milton Keynes |
| Cllr | Paul Williams | Milton Keynes |
| Cllr | David Evans | Monmouthshire |
| Cllr | Peter Farley | Monmouthshire |
| Cllr | Ronald Higginson | Monmouthshire |
| Cllr | Sean Morton | Moray |
| Cllr | Ted Mansbridge | NE Derbyshire |
| Cllr | Jane Hyldon-King | NE Lincolnshire |
| Cllr | Kathryn Wheatley | NE Lincolnshire |
| Cllr | Matthew Brown | NE Lincolnshire |
| Cllr | Matthew Patrick | NE Lincolnshire |
| Cllr | Peter Wheatley | NE Lincolnshire |
| Cllr | Andrew Jenkins | Neath Port Talbot |
| Cllr | Anthony Taylor | Neath Port Talbot |
| Cllr | Edward Jones | Neath Port Talbot |
| Cllr | John Warman | Neath Port Talbot |
| Cllr | Kristine Lloyd | Neath Port Talbot |
| Cllr | Mike Harvey | Neath Port Talbot |
| Cllr | Stephen Powers | Newacastle |
| Cllr | Arlene Ainsley | Newcastle |
| Cllr | Ben Riley | Newcastle |
| Cllr | Stephen Lambert | Newcastle |
| Cllr | Dave Jones | Newcastle Under Lyme |
| Cllr | David Allport | Newcastle Under Lyme |
| Cllr | Gareth Snell | Newcastle Under Lyme |
| Cllr | Kyle Robinson | Newcastle Under Lyme |
| Cllr | Laura Dillon | Newcastle Under Lyme |
| Cllr | Mike Stubbs | Newcastle Under Lyme |
| Cllr | Sarah Pickup | Newcastle Under Lyme |
| Cllr | Sylvia Dymond | Newcastle Under Lyme |
| Cllr | Ann Beech | Newcastle Under Lyme & Staffordshire |
| Cllr | Alan Griffiths | Newham |
| Cllr | Aleen Alarice | Newham |
| Cllr | Andrew Baikie | Newham |
| Cllr | David Christie | Newham |
| Cllr | Ian Corbett | Newham |
| Cllr | James Beckles | Newham |
| Cllr | Jo Corbett | Newham |
| Cllr | Mas Patel | Newham |
| Cllr | Patricia Holland | Newham |
| Cllr | Quintin Peppiatt | Newham |
| Clr | Salim Patel | Newham |
| Cllr | Allan Morris | Newport |
| Cllr | Christine Maxfield | Newport |
| Cllr | Deborah Davies | Newport |
| Cllr | Emma Garland | Newport |
| Cllr | Malcolm Linton | Newport |
| Cllr | Mark Whitcutt | Newport |
| Cllr | Omar Ali | Newport |
| Cllr | Robert Poole | Newport |
| Cllr | Jade Botterill | Normanton Town |
| Cllr | Ian Albert | North Herts |
| Cllr | Judi Billing | North Herts & Hertfordshire |
| Cllr | Harry McGuigan | North Lanarkshire |
| Cllr | Mashook Ali | North Lincolnshire |
| Cllr | Richard Tucker | North Somerset |
| Cllr | Carl Johnson | North Tyneside |
| Cllr | David McMeekan | North Tyneside |
| Cllr | Martin Rankin | North Tyneside |
| Cllr | Matthew Thirlaway | North Tyneside |
| Cllr | Adam Farrell | North Warwickshire |
| Cllr | Ann Lewis | North Warwickshire |
| Cllr | Ray Sweet | North Warwickshire |
| Cllr | Brian Marshall | North Yorkshire |
| Cllr | Danielle Stone | Northampton |
| Cllr | Jane Birch | Northampton |
| Cllr | Janice Duffy | Northampton |
| Cllr | Victoria Culbard | Northampton |
| Cllr | Zoe Smith | Northampton |
| Cllr | Eileen Burt | Northumberland |
| Cllr | Ken Parry | Northumberland |
| Cllr | Margaret Richards | Northumberland |
| Cllr | Chris Herries | Norwich |
| Cllr | Patrick Manning | Norwich |
| Cllr | Alex Ball | Nottingham |
| Cllr | Alex Norris | Nottingham |
| Cllr | Brian Grocock | Nottingham |
| Cllr | Brian Parbutt | Nottingham |
| Cllr | Dave Liversidge | Nottingham |
| Cllr | David Mellen | Nottingham |
| Cllr | John Hartshorne | Nottingham |
| Cllr | Josh Cook | Nottingham |
| Cllr | Malcolm Wood | Nottingham |
| Cllr | Nicola Heaton | Nottingham |
| Cllr | Toby Neal | Nottingham |
| Cllr | Darrell Pulk | Nottinghamshire |
| Cllr | John Allin | Nottinghamshire |
| Cllr | Christine Bennett | Nuneaton & Bedworth |
| Cllr | Georgina Daffern | Nuneaton & Bedworth |
| Cllr | June Tandy | Nuneaton & Bedworth |
| Cllr | Adrian Alexander | Oldham |
| Cllr | Cath Ball | Oldham |
| Cllr | Ginny Alexander | Oldham |
| Cllr | Sean Fielding | Oldham |
| Cllr | Steven Bashforth | Oldham |
| Cllr | Alex Hollingsworth | Oxford |
| Cllr | Christine Simm | Oxford |
| Cllr | Linda Smith | Oxford |
| Cllr | Marie Tidball | Oxford |
| Cllr | Sian Taylor | Oxford |
| Cllr | John Christie | Oxfordshire |
| Cllr | John Tanner | Oxfordshire |
| Cllr | Laura Price | Oxfordshire |
| Cllr | Mark Cherry | Oxfordshire |
| Cllr | Nick Hards | Oxfordshire |
| Cllr | Callum Gillies | Perth & Kinross |
| Cllr | John Shearman | Peterborough |
| Cllr | Richard Ferris | Peterborough |
| Cllr | Chris Mavin | Plymouth |
| Cllr | Jonny Morris | Plymouth |
| Cllr | Lorraine Parker-Delaz-Ajete | Plymouth |
| Cllr | Mark Lowry | Plymouth |
| Cllr | Mike Sparling | Plymouth |
| Cllr | Pauline Murphy | Plymouth |
| Cllr | Pete Smith | Plymouth |
| Cllr | Sue Dann | Plymouth |
| Cllr | Sue McDonald | Plymouth |
| Cllr | Jayne Brencher | Pontypridd Town |
| Cllr | John Ferrett | Portsmouth |
| Cllr | David Huw Williams | Powys |
| Cllr | David Meredith | Powys |
| Cllr | David Thomas | Powys |
| Cllr | Matthew Dorrance | Powys |
| Cllr | Bet Tickner | Reading |
| Cllr | Emmett McKenna | Reading |
| Cllr | Glenn Dennis | Reading |
| Cllr | Graeme Hoskin | Reading |
| Cllr | Jason Brock | Reading |
| Cllr | Jo Lovelock | Reading |
| Cllr | Paul Gittings | Reading |
| Cllr | Rachel Eden | Reading |
| Cllr | Richard Davies | Reading |
| Cllr | Dev Sharma | Redbridge |
| Cllr | Farah Hussain | Redbridge |
| Cllr | Jas Athwal | Redbridge |
| Cllr | Joe Hehir | Redbridge |
| Cllr | John Howard | Redbridge |
| Cllr | Kay Flint | Redbridge |
| Cllr | Khayer Chowhury | Redbridge |
| Cllr | Lloyd Duddridge | Redbridge |
| Cllr | Mark Santos | Redbridge |
| Cllr | Roy Emmett | Redbridge |
| Cllr | Thavathuray Jeyaranjan | Redbridge |
| Cllr | Varinder Singh Bola | Redbridge |
| Cllr | Wes Streeting | Redbridge |
| Cllr | Christopher Massey | Redcar & Cleveland |
| Cllr | Raymond Goddard | Redcar & Cleveland |
| Cllr | Mark Shurmer | Redditch |
| Cllr | Nina Wood-Ford | Redditch |
| Cllr | Andrew Morgan | Rhondda Cynon Taf |
| Cllr | Ann Crimmings | Rhondda Cynon Taf |
| Cllr | Bob McDonald | Rhondda Cynon Taf |
| Cllr | Clayton Willis | Rhondda Cynon Taf |
| Cllr | Craig Middlw | Rhondda Cynon Taf |
| Cllr | Eudine Hanagan | Rhondda Cynon Taf |
| Cllr | Geraint Hopkins | Rhondda Cynon Taf |
| Cllr | Graham Stacey | Rhondda Cynon Taf |
| Cllr | Jacqui Bunnage | Rhondda Cynon Taf |
| Cllr | John David | Rhondda Cynon Taf |
| Cllr | Joy Rosser | Rhondda Cynon Taf |
| Cllr | Kieron Montague | Rhondda Cynon Taf |
| Cllr | Margaret Davies | Rhondda Cynon Taf |
| Cllr | Margaret Griffiths | Rhondda Cynon Taf |
| Cllr | Margaret Tegg | Rhondda Cynon Taf |
| Cllr | Mark Adams | Rhondda Cynon Taf |
| Cllr | Mark Norris | Rhondda Cynon Taf |
| Cllr | Maureen Webber | Rhondda Cynon Taf |
| Cllr | Michael Forey | Rhondda Cynon Taf |
| Cllr | Paul Griffiths | Rhondda Cynon Taf |
| Cllr | Richard Anthony Yeo | Rhondda Cynon Taf |
| Cllr | Robert Bevan | Rhondda Cynon Taf |
| Cllr | Teresa Bates | Rhondda Cynon Taf |
| Cllr | Tina Leyshon | Rhondda Cynon Taf |
| Cllr | Carol Wardle | Rochdale |
| Cllr | Cecile Biant | Rochdale |
| Cllr | John Hartley | Rochdale |
| Cllr | Kieran Heakin | Rochdale |
| Cllr | Liam O'Rourke | Rochdale |
| Cllr | Neil Butterworth | Rochdale |
| Cllr | Richard Farnell | Rochdale |
| Cllr | Bob Walsh | Rotherham |
| Cllr | Sue Ellis | Rotherham |
| Cllr | Victoria Cusworth | Rotherham |
| Cllr | Ish Mistry | Rugby |
| Cllr | Jeremy Preece | Rushmoor |
| Cllr | Keith Dibble | Rushmoor |
| Cllr | Susan Dibble | Rushmoor |
| Cllr | Charles McIntyre | Salford |
| Cllr | Mike Wheeler | Salford |
| Cllr | Paul Wilson | Salford |
| Cllr | Peter Connor | Salford |
| Cllr | Peter Wheeler | Salford |
| Cllr | Roger Jones | Salford |
| Cllr | Ronnie Wilson | Salford |
| Cllr | Stephen Hesling | Salford |
| Cllr | Bill Cherrington | Sandwell |
| Cllr | Yvonne Davies | Sandwell |
| Cllr | John Warburton | Scarborough & Whitby |
| Cllr | Alexander Glassford | Sedgemoor |
| Cllr | Kathy Pearce | Sedgemoor |
| Cllr | Michael Lerry | Sedgemoor |
| Cllr | Janet Grace | Sefton |
| Cllr | Paul Tweed | Sefton |
| Cllr | Robert Brennan | Sefton |
| Cllr | Robert Owens | Sefton |
| Cllr | Stephanie Duckett | Selby |
| Cllr | Adam Hurst | Sheffield |
| Cllr | Ben Miskell | Sheffield |
| Cllr | George Lindars-Hammond | Sheffield |
| Cllr | Kieran Harpham | Sheffield |
| Cllr | Lisa Banes | Sheffield |
| Cllr | Paul Wood | Sheffield |
| Cllr | Richard Crowther | Sheffield |
| Cllr | Steve Wilson | Sheffield |
| Cllr | Claire Jeffrey | Shepway |
| Cllr | Preston Brooker | Slough |
| Cllr | Roger Davies | Slough |
| Cllr | Rita Miller | South Ayrshire |
| Cllr | Gareth Manson | South Gloucestershire |
| Cllr | Ian Boulton | South Gloucestershire |
| Cllr | Kim Scudamore | South Gloucestershire |
| Cllr | Pat Rooney | South Gloucestershire |
| Cllr | Tracey Forman | South Kesteven |
| Cllr | Phil Dilks | South Kesteven & Lincolnshire |
| Cllr | Andrew Carmichael | South Lanarkshire |
| Cllr | Margaret Cooper | South Lanarkshire |
| Cllr | Eileen Leask | South Tyneside |
| Cllr | Christopher Hammond | Southampton |
| Cllr | Darren Paffey | Southampton |
| Cllr | David Furnell | Southampton |
| Cllr | Hannah Coombs | Southampton |
| Cllr | Jacqui Rayment | Southampton |
| Cllr | John Jordan | Southampton |
| Cllr | John Noon | Southampton |
| Cllr | Lee Whitbread | Southampton |
| Cllr | Sarah Bogle | Southampton |
| Cllr | Sharon Mintoff | Southampton |
| Cllr | Sue Blatchford | Southampton |
| Cllr | Ian Gilbert | Southend-on-Sea |
| Cllr | Julian Ware-Lane | Southend-on-Sea |
| Cllr | Bill Williams | Southwark |
| Cllr | Catherine Rose | Southwark |
| Cllr | Eleanor Kerslake | Southwark |
| Cllr | Helen Dennis | Southwark |
| Cllr | Kath Whittam | Southwark |
| Cllr | Leo Pollak | Southwark |
| Cllr | Lucas Green | Southwark |
| Cllr | Tom Flynn | Southwark |
| Cllr | Vijay Luthra | Southwark |
| Cllr | Susan Doran | Spelthorne |
| Cllr | Alan Cunliffe | St Helens |
| Cllr | David Baines | St Helens |
| Cllr | Dawn Halliwell | St Helens |
| Cllr | Gill Neal | St Helens |
| Cllr | Jeff Fletcher | St Helens |
| Cllr | Keith Roberts | St Helens |
| Cllr | Paul Lynch | St Helens |
| Cllr | Sandra Dyer | St Helens |
| Cllr | Rowan Draper | Stafford |
| Cllr | Caroline Wood | Staffordshire |
| Cllr | Derek Davies | Staffordshire |
| Cllr | Mark Olszewski | Staffordshire |
| Cllr | Susan Woodward | Staffordshire & Lichfield |
| Cllr | Doug Bainbridge | Stevenage |
| Cllr | Jeannette Thomas | Stevenage |
| Cllr | Joan Lloyd | Stevenage |
| Cllr | John Lloyd | Stevenage |
| Cllr | Pam Stuart | Stevenage |
| Cllr | Ralph Raynor | Stevenage |
| Cllr | Rob Broom | Stevenage |
| Cllr | Sharon Taylor | Stevenage |
| Cllr | David Sedgwick | Stockport |
| Cllr | David Wilson | Stockport |
| Cllr | Kate Butler | Stockport |
| Cllr | Roy Driver | Stockport |
| Cllr | Paul Rowling | Stockton |
| Cllr | Tracey Stott | Stockton |
| Cllr | Joy Garner | Stoke-on-Trent |
| Cllr | Martin Garner | Stoke-on-Trent |
| Cllr | Jason Fojtik | Stratford On Avon |
| Cllr | Jenny Miles | Stroud |
| Cllr | Len Jacklin | Suffolk |
| Cllr | Sandra Gage | Suffolk |
| Cllr | Doris MacKnight | Sunderland |
| Cllr | Miles Elliott | Sunderland |
| Cllr | Robert Evans | Surrey |
| Cllr | Andrew Jones | Swansea |
| Cllr | Ann Cook | Swansea |
| Cllr | Ceinwen Thomas | Swansea |
| Cllr | Fiona Gordon | Swansea |
| Cllr | Jane Harris | Swansea |
| Cllr | Mark Child | Swansea |
| Cllr | William Evans | Swansea |
| Cllr | Jane Milner-Barry | Swindon |
| Cllr | Jim Robbins | Swindon |
| Cllr | Mark Dempsey | Swindon |
| Cllr | Paul Dixon | Swindon |
| Cllr | Andy Kinsey | Tameside |
| Cllr | David Sweeton | Tameside |
| Cllr | Michael Smith | Tameside |
| Cllr | Susan Quinn | Tameside |
| Cllr | Angela McClements | Telford & Wrekin |
| Cllr | Gilly Reynolds | Telford & Wrekin |
| Cllr | Lee Carter | Telford & Wrekin |
| Cllr | Paul Watling | Telford & Wrekin |
| Cllr | Richard Overton | Telford & Wrekin |
| Cllr | Jo Henderson | Tendring |
| Cllr | Ivan Henderson | Tendring & Essex |
| Cllr | Stephen Cox | Three Rivers |
| Cllr | Gerrard Rice | Thurrock |
| Cllr | Martin Kerin | Thurrock |
| Cllr | Alan Jones | Torfaen |
| Cllr | Anthony Hunt | Torfaen |
| Cllr | Barry Taylor | Torfaen |
| Cllr | David Daniels | Torfaen |
| Cllr | David Yeowell | Torfaen |
| Cllr | Giles Davies | Torfaen |
| Cllr | Neil Waite | Torfaen |
| Cllr | Norma Parrish | Torfaen |
| Cllr | Pamela Cameron | Torfaen |
| Cllr | Wayne Tomlinson | Torfaen |
| Cllr | Andrew Cregan | Tower Hamlets |
| Cllr | Dave Chesterton | Tower Hamlets |
| Cllr | Rachael Saunders | Tower Hamlets |
| Cllr | Anne Duffield | Trafford |
| Cllr | David Acton | Trafford |
| Cllr | Dolores O'Sullivan | Trafford |
| Cllr | James Wright | Trafford |
| Cllr | Joanne Harding | Trafford |
| Cllr | Kevin Proctor | Trafford |
| Cllr | Mike Cordingley | Trafford |
| Cllr | Mike Freeman | Trafford |
| Cllr | Philip Gratix | Trafford |
| Cllr | Stephen Adshead | Trafford |
| Cllr | Tom Ross | Trafford |
| Cllr | Bronwen Brooks | Vale of Glamorgan |
| Cllr | Fredrick Johnson | Vale of Glamorgan |
| Cllr | Gwyn Roberts | Vale of Glamorgan |
| Cllr | Neil Moore | Vale of Glamorgan |
| Cllr | Pamela Drake | Vale of Glamorgan |
| Cllr | Angela Underhill | Walsall |
| Cllr | Christopher Jones | Walsall |
| Cllr | Ian Robertson | Walsall |
| Cllr | Matt Ward | Walsall |
| Cllr | Tina Jukes | Walsall |
| Cllr | Alistair Strathern | Waltham Forest |
| Cllr | Angie Bean | Waltham Forest |
| Cllr | Chris Robbins | Waltham Forest |
| Cllr | Clare Coghill | Waltham Forest |
| Cllr | Grace Williams | Waltham Forest |
| Cllr | Marie Pye | Waltham Forest |
| Cllr | Mark Rusling | Waltham Forest |
| Cllr | Paul Douglas | Waltham Forest |
| Cllr | Peter Barnett | Waltham Forest |
| Cllr | Simon Miller | Waltham Forest |
| Cllr | Stuart Emmerson | Waltham Forest |
| Cllr | Richard Sweden | Waltham Forest |
| Cllr | Allin Dirir | Warrington |
| Cllr | Andrew Hill | Warrington |
| Cllr | Cathy Mitchell | Warrington |
| Cllr | Colin Froggatt | Warrington |
| Cllr | Dan Price | Warrington |
| Cllr | Graham Friend | Warrington |
| Cllr | Hitesh Patel | Warrington |
| Cllr | Jan Hart | Warrington |
| Cllr | Jean Carter | Warrington |
| Cllr | Jean Flaherty | Warrington |
| Cllr | Joan Grime | Warrington |
| Cllr | Judith Guthrie | Warrington |
| Cllr | Matt Smith | Warrington |
| Cllr | Maureen Creaghan | Warrington |
| Cllr | Maureen McLaughlin | Warrington |
| Cllr | Morgan Tarr | Warrington |
| Cllr | Pauline Nelson | Warrington |
| Cllr | Rebecca Knowles | Warrington |
| Cllr | Russ Bowden | Warrington |
| Cllr | Russell Parnell | Warrington |
| Cllr | Sarah Hall | Warrington |
| Cllr | Terry O'Neil | Warrington |
| Cllr | Tom Jennings | Warrington |
| Cllr | Tony Williams | Warrington |
| Cllr | Balvinder Gill | Warwick |
| Cllr | Barbara Weed | Warwick |
| Cllr | Caroline Phillips | Warwickshire |
| Cllr | Dave Parsons | Warwickshire |
| Cllr | John Beaumont | Warwickshire |
| Cllr | Nigel Bell | Watford |
| Cllr | Brendan O'Brien | Watford Parish Council |
| Cllr | Jane Murray | Waveney |
| Cllr | Louise Gooch | Waveney |
| Cllr | David McBride | West Dumbartonshire |
| Cllr | Andrew Coles | West Oxfordshire |
| Cllr | Duncan Enright | West Oxfordshire |
| Cllr | Geoff Saul | West Oxfordshire |
| Cllr | Adam Hug | Westminster |
| Cllr | Barbara Grahame | Westminster |
| Cllr | Barrie Taylor | Westminster |
| Cllr | David Boothroyd | Westminster |
| Cllr | Guthrie Mckie | Westminster |
| Cllr | Murad Gassanly | Westminster |
| Cllr | Patricia McAllister | Westminster |
| Cllr | Paul Dimoldenberg | Westminster |
| Cllr | Tim Roca | Westminster |
| Cllr | Mike Lyall | Weston-super-Mare Town |
| Cllr | Penny McCartney | Weymouth & Portland |
| Cllr | Anita Thorpe | Wigan |
| Cllr | Bill Clarke | Wigan |
| Cllr | Jeanette Prescott | Wigan |
| Cllr | John Hilton | Wigan |
| Cllr | Keir Stitt | Wigan |
| Cllr | Pamela Stewart | Wigan |
| Cllr | Paul Kenny | Wigan |
| Cllr | Richard Barber | Wigan |
| Cllr | Stephen Hellier | Wigan |
| Cllr | Yvonne Klieve | Wigan |
| Cllr | Angela Davies | Wirral |
| Cllr | Bernadette Mooney | Wirral |
| Cllr | Brian Kenny | Wirral |
| Cllr | Matthew Patrick | Wirral |
| Cllr | Moira McLaughlin | Wirral |
| Cllr | Paul Stuart | Wirral |
| Cllr | Phillip Brightmore | Wirral |
| Cllr | Thomas Usher | Wirral |
| Cllr | Walter Smith | Wirral |
| Cllr | Warren Ward | Wirral |
| Cllr | Andrew Johnson | Wolverhampton |
| Cllr | Dan Warren | Wolverhampton |
| Cllr | Ian Angus | Wolverhampton |
| Cllr | Martin Waite | Wolverhampton |
| Cllr | Val Gibson | Wolverhampton |
| Cllr | Paul Denham | Worcester & Worcestershire |
| Cllr | Graham Vickery | Worcestershire |
| Cllr | Luke Mallett | Worcestershire |
| Cllr | Richard Udall | Worcestershire |
| Cllr | Robin Lunn | Worcestershire |
| Cllr | Brian Stephenson | Wyre |
| Cllr | Christina Funnell | York |
| Cllr | Dafydd Williams | York |
| Cllr | David Levene | York |
| Cllr | James Flinders | York |
| Cllr | Neil Barnes | York |
More from LabourList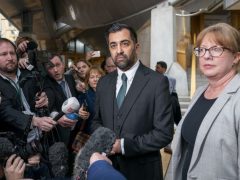 Comment
While Tuesday might have been Humza Yousaf's first day as First Minister, it was also his last as Health…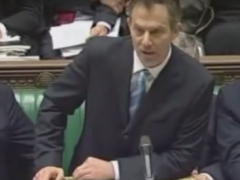 Comment
Twenty years on, Labour's discussion of the Iraq War is curious and worrying in equal measure. The disaster often…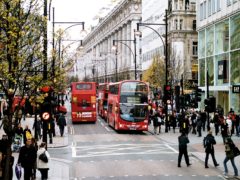 Comment
First as a local councillor, and now as the Labour parliamentary candidate for Cities of London and Westminster,…