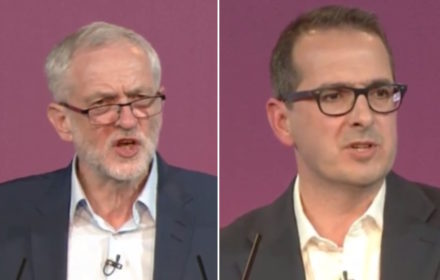 The latest set piece debate between Jeremy Corbyn and Owen Smith – and the first in Scotland – offer much but showed neither candidate has a conclusive answer on how to deliver a fightback against the SNP.
The two leadership candidates went head to head in Glasgow and this hustings, like others, was marred by the hostility and heckling that has been witnessed in previous debates. Yet the question most relevant to this event was how to win back an historic Labour heartland.
When both candidates were asked if they had a plan for rebuilding the party in Scotland they made the case for being radically anti-austerity That is a major part of any Labour leadership campaign these days. Both men pushed their investment plans for the region, with Corbyn floating the ringfencing of £63bn of national investment bank funding to grow the economy in Scotland.
This is part of both Smith and Corbyn's strategy to appeal to Labour's left. Both are keen to appeal to the membership as a legitimately radical choice – which explains, perhaps, why they both decisively ruled out making an electoral pact with the SNP.
Smith made a valid point when he said Corbyn's strategy for winning back Scottish voters lacked any ideas different to those which Labour tried – unsuccessfully – last year. The party slipped into third place behind the Conservatives in May's Holyrood elections and are no longer the official opposition.
Notably, the audience booed and jeered when Smith spoke out in support of the Scottish Labour leader. Kezia Dugdale has of course, come out in favour of the challenger in this contest. This isn't new: during the rebellion from Labour MPs after the EU referendum, Dugdale expressed serious concerns about Corbyn's ability as leader.
Smith, however, needed to explain why he believes Corbyn, and not Dugdale, is to blame for Scottish Labour's woes. It's true that Corbyn has failed to rebuild the party in Scotland, even though membership has risen, but the challenger must also go further to prove why it's Corbyn who is at fault. The party has experienced a decade-long decline, including five years under the leadership of Ed Miliband – considered to be another soft left figure similar – and but the Corbynsceptics have yet to explain how Smith could provide a reversal of fortunes.
While Smith had few answers tonight, Corbyn also lacked focus. His anti-austerity lines have not won Labour any more votes in Scotland and his leadership has not threatened Nicola Sturgeon's majority. His approach is "more of the same" from the past year, which has been shown to fail in May's elections.
Scotland's pro-EU stance could provide routes back to electoral success for Labour, but internal politics overtook the issue in Glasgow.
Smith was heckled over his stance on the EU. There were shouts from the audience when he committed to giving voters another say on the terms of Brexit – either through a referendum or a general election.
He also attacked Corbyn for his apparently lacklustre commitment to campaigning for the referendum, saying: "I'm not even sure that Jeremy voted In in the EU referendum". Corbyn, however, insists he voted to Remain.
However, Smith's answers on the EU did not carry much favour with the audience. Corbyn drew bigger claps when announcing his opposition to TTIP and commitment to a "socialist" exit from the bloc.
When Smith mirrors Corbyn on several areas of policy, he needs to draw a distinct position elsewhere, and the EU is an obvious place to do it. It could prompt a warm reception among the membership. When Labour members are trending towards younger, more urban voters, a passionately pro-EU stance could win over those who want to unite with our neighbours.
Tonight several other huge questions came up on drugs, health, NATO and Trident but what was immediately apparent from round five of the hustings was that the leadership contest will be won on internal rather than electoral issues – and Labour's Scottish problems are far from solved.
More from LabourList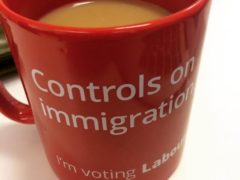 Comment
All the noise coming from Labour around immigration over the last few weeks has revealed an essential truth…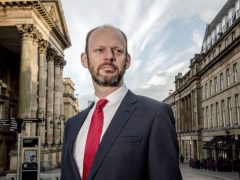 Comment
Jamie Driscoll has said he has received "literally thousands of messages of support" following the decision to exclude…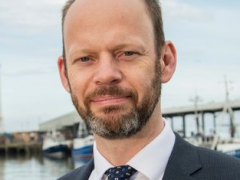 Daily email
Parliament returns from Whitsun recess today and the House of Lords will be discussing the government's illegal migration…