Next year will see the 40th anniversary of the 1977 Housing (Homeless Persons) Act – an historic reform first brought forward as a Private Members' Bill. Though introduced by a Liberal politician, it was passed by a Labour Government. The bill gave councils a legal duty to house homeless people who meet certain 'priority need' criteria. This legislation remains with us today, and has saved tens of thousands of people from the devastation of homelessness over the decades.

Though a huge step forwards, the bill did not end homelessness. As an MP representing parts of the London boroughs of Lambeth and Southwark I see local residents every week who are either threatened by or have experienced homelessness, and each story is heartbreaking.  I recently sat on the Communities and Local Government Select Committee inquiry into homelessness, where MPs listened to the experiences of people who, homeless and in desperate need, went to their council for help. One young woman recounted to us how she was told: "You are not vulnerable and we have not got enough housing." 

She was turned away to sleep on the streets – a shocking story that is repeated over and over again across England. This is not to point the finger at local authorities. The majority are working hard do the best that they can in difficult circumstances. But in the context of the current housing crisis in England, current legislation allows too many people to go without the help that most of us would expect to be there should we have the misfortune to be threatened with homelessness. So it is time to look again at the Homeless Persons Act passed all those years ago. The law as it stands means that in order to qualify for meaningful help, homeless people must be deemed to be in 'priority need'. In practical terms, this covers only families with children, pregnant women, and people with disabilities.

Of course all these groups need to be protected from homelessness. But large numbers of people fall outside these categories and too often are turned away to fend for themselves on the street lonely, cold and forgotten – even elderly people can sometimes be deemed not to be in priority need unless they have another need such as a disability.

And so the Select Committee on which I sit has taken the decision to endorse a new Private Members' Bill. Tabled by a fellow committee member and with cross-party sponsors including myself, the 'Homelessness Reduction Bill' could finally put an end to a legal situation that means homeless people can be turned away when they go to their council for help.

The bill comes at a time of rising homelessness in England. On any one night last year, 3,569 people slept rough – more than double the number counted in 2010. Local agencies report 8,096 people slept rough in London alone throughout 2015/16 – a six per cent rise on the previous year, and more than double the figure of 3,673 in 2009/10. If you are in any doubt about how serious this situation is, my Select Committee learned that the average age of death for a homeless person in this country is just 47.

And so 40 years later we have another Private Members' Bill that needs cross-party support. On 28th October I will be in the Commons for the second reading of this bill. I want to see as many Labour MPs standing alongside me as possible to make sure it doesn't get talked out in the chamber. It's time for us to grasp this opportunity, to finish the job that was started in 1977. It would be a tragedy if we were to miss this chance for social reform. On this most fundamental of issues the Labour Party must stand united.

It has taken four decades for this opportunity to come around again. Forty years of needless misery and pain, of people being turned away to life – and death – on our streets.  Who know how many tens of thousands of people we could save from the horrors of homelessness in the future?

Helen Hayes is MP for Dulwich and West Norwood
More from LabourList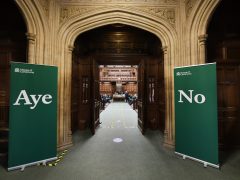 Comment
This piece was originally published on LabourList in March 2013 to mark the ten-year anniversary of the vote…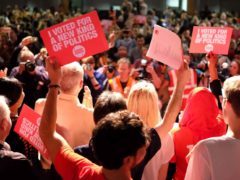 Comment
The public's verdict on Jeremy Hunt's Budget was simple and accurate: the rich will get richer and ordinary…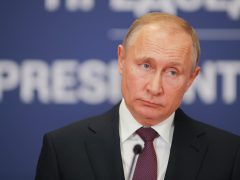 Daily email
On Friday, the International Criminal Court (ICC) issued a warrant for the arrest of Russian President Vladimir Putin.…