Two major trade unions have launched consultations with their members over which candidate should receive their support in the leadership contest.
Unison, who backed Jeremy Corbyn a year ago, and GMB, who stayed neutral in 2015, have begun processes with regional branches and their union members to decide whether to endorse Corbyn or Owen Smith this time around.
This support of trade unions could prove vital, in both winning the support of their affiliated members, and for the financial backing they can offer. Corbyn won the support of six affiliated trade unions last year, including the UK's largest union Unite, and 58 per cent of affiliated trade unionists voted for him in the final ballot.
However, the Labour Party has been dealt a blow by the Scottish branch of the GMB, which will not carry out a consultation with its members because of the perception of the party's increasing irrelevance in Scotland. The move will be seen as a disheartening wider acceptance of the Scottish Labour Party's problems, as it struggles to assert its place in Holyrood post-independence referendum.
In a statement last night, GMB Scotland said that Scottish Labour needs to "unite" if it is to "regain its electoral relevance".
"In Scotland, Labour's decline over the last decade has been stark," the trade union said.
"Opinion polls now consistently show declining support among the Scottish electorate, both in Holyrood or Westminster and the party now sits in third place behind the Tories after the recent Scottish Parliament elections.
"Therefore, GMB Scotland sees no merit in a ballot of our entire Scottish membership on the question of the UK Labour leadership when the party's resonance is so minimal.
"Instead, our party members in GMB Scotland will make up their own minds through their own private vote and we will make members aware about how they can participate and who is eligible."
Tim Roache was elected to replace the retiring Sir Paul Kenny as GMB General Secretary earlier this year, and the consultation could lead to the first big shift away from his predecessor's time, with the union staying neutral throughout last year's contest. While Roache has publicly supported Corbyn, and pro-Corbyn motions were carried at the union's conference, there has been some speculation that it could end up with the outside chance of endorsing Smith. GMB members will be contacted by post or email, and have until 10 August to state a preference.
Public sector union Unison, meanwhile, will consult members of its affiliated political fund and regional formal Labour Link groups, before its national Labour Link Committee makes a final decision.
More from LabourList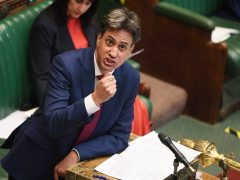 News
Ed Miliband has declared that the Conservatives are "missing in action" on the cost-of-living crisis after the government…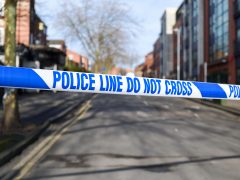 Comment
90 minutes into what felt like the millionth Tory leadership hustings, Rishi Sunak uttered the words of a…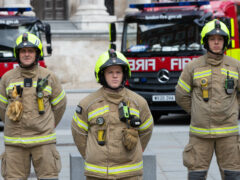 News
Labour's Fleur Anderson has accused the government of putting the "smoke alarm on snooze" over the threat of…