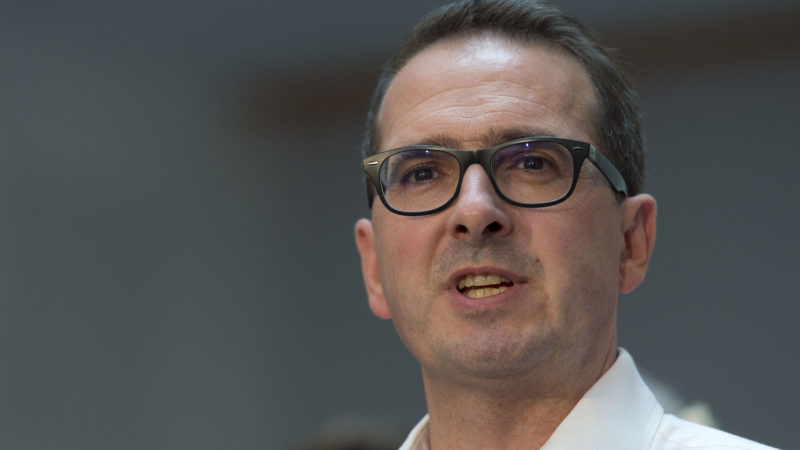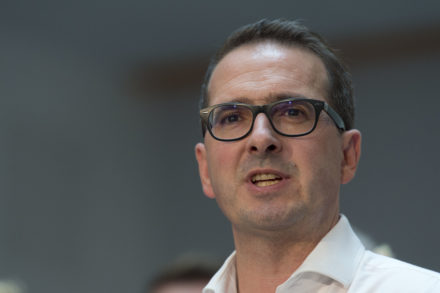 This is an open letter published by 29 shop stewards from heavy industry in support of Owen Smith's campaign to be leader of the Labour Party.
Britain needs a Labour Government to defend jobs, industry and skills and to promote strong trade unions. As convenors and shop stewards in the manufacturing, defence, aerospace and energy sectors we believe that Owen Smith is the best candidate to lead the Labour Party in opposition and in government.
Owen has made clear his support for the industries we work in. He has spelt out his vision for an industrial strategy which supports great British businesses: investing in infrastructure, research and development, skills and training. He has set out ways to back British industry with new procurement rules to protect jobs and contracts from being outsourced to the lowest bidder. He has demanded a seat at the table during the Brexit negotiations to defend trade union and workers' rights. Defending manufacturing jobs threatened by Brexit must be at the forefront of the negotiations. He has called for the final deal to be put to the British people via a second referendum or at a general election.
But Owen has also talked about the issues which affect our families and our communities. Investing £60 billion extra over 5 years in the NHS funded through new taxes on the wealthiest. Building 300,000 new homes a year over 5 years, half of which should be social housing. Investing in Sure Start schemes by scrapping the charitable status of private schools. That's why we are backing Owen.
The Labour Party is at a crossroads. We cannot ignore reality – we need to be radical but we also need to be credible – capable of winning the support of the British people. We need an effective Opposition and we need a Labour Government to put policies into practice that will defend our members' and their families' interests. That's why we are backing Owen.'
Steve Hibbert, Convenor Rolls Royce, Derby
Howard Turner, Senior Steward, Walter Frank & Sons Limited
Danny Coleman, Branch Secretary, GE Aviation, Wales
Karl Daly, Deputy Convenor, Rolls Royce, Derby
Nigel Stott, Convenor, BASSA, British Airways
John Brough, Works Convenor, Rolls Royce, Barnoldswick
John Bennett, Site Convenor, Babcock Marine, Devonport, Plymouth
Kevin Langford, Mechanical Convenor, Babcock, Devonport, Plymouth
John McAllister, Convenor, Vector Aerospace Helicopter Services
Garry Andrews, Works Convenor, Rolls Royce, Sunderland
Steve Froggatt, Deputy Convenor, Rolls Royce, Derby
Jim McGivern, Convenor, Rolls Royce, Derby
Alan Bird, Chairman & Senior Rep, Rolls Royce, Derby
Raymond Duguid, Convenor, Babcock, Rosyth
Steve Duke, Senior Staff Rep, Rolls Royce, Barnoldswick
Paul Welsh, Works Convenor, Brush Electrical Machines, Loughborough
Bob Holmes, Manual Convenor, BAE Systems, Warton, Lancs
Simon Hemmings, Staff Convenor, Rolls Royce, Derby
Mick Forbes, Works Convenor, GKN, Birmingham
Ian Bestwick, Chief Negotiator, Rolls Royce Submarines, Derby
Mark Barron, Senior Staff Rep, Pallion, Sunderland
Ian Hodgkison, Chief Negotiator, PCO, Rolls Royce
Joe O'Gorman, Convenor, BAE Systems, Maritime Services, Portsmouth
Azza Samms, Manual Workers Convenor, BAE Systems Submarines, Barrow
Dave Thompson, Staff Convenor, BAE Systems Submarines, Barrow
Tim Griffiths, Convenor, BAE Systems Submarines, Barrow
Paul Blake, Convenor, Princess Yachts, Plymouth
Steve Jones, Convenor, Rolls Royce, Bristol
Colin Gosling, Senior Rep, Siemens Traffic Solutions, Poole
More from LabourList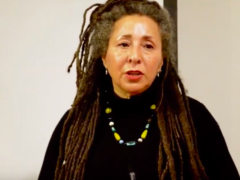 News
Jackie Walker's disciplinary hearing begins today. Over two days, a panel of three members from Labour's national constitutional…
Daily email
Has the House of Commons has finally come to the end of its tether and taken control of…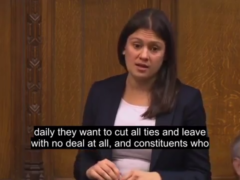 Video
Speaking in the Brexit debate on Monday, Lisa Nandy told the Commons that she had seen a "hardening"…