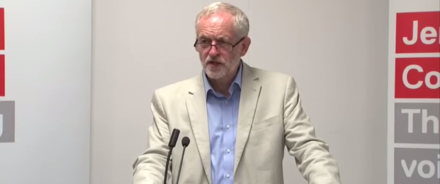 Jeremy Corbyn has vowed to establish a £300m high-tech research agency to help tackle climate change if he is elected to Downing Street.
The Labour leader, who seems certain to fend off the challenge of Owen Smith, today takes inspiration from the US as he says a new body is required to carry out cutting edge-research to take advantage of the market for renewable energy.
Corbyn says his Advanced Research Agency will attract the "best minds from the UK and across the world" as part of a plan to increase spending on energy research.
His intervention comes amid increasing concern over UK efforts to tackle climate change. In one of her first acts as prime minister, Theresa May abolished the Department for Energy and Climate Change and merged its responsibilities into the new Department for Business, Energy and Industrial Strategy. This country is also under increasing pressure to ratify the Paris climate change deal, which has been backed by the US and China.
Today Corbyn stepped up his attack on the Tories' green policies and put his pledge for a new agency at the heart of his environmental agenda.
"It is crucial for both energy security and tackling climate change that we give the most serious investment and incentives to high-tech R&D.
"My pledge to establish a dedicated Advanced Research Agency will help tackle the global social challenge of climate change and make fundamental breakthroughs in energy science. It will put the UK in the best possible place to take advantage of the rapidly growing global renewable energy market, forecast to reach $630bn worldwide by 2030.
"The Tory cuts to the UK renewables sector – including dramatically cutting feed-in tariffs and subsidies for domestic installation – are nonsensical and a damaging backwards step in our efforts to decarbonise our energy production. My pledge is about ensuring that the UK is at the forefront of world-leading technology development in a sector of growing demand."
Corbyn's team said a Labour government would commit to at least a doubling of R&D spending on energy research as part of a commitment to boost national public and private sector research funding to the OECD target of 3.5 per cent of GDP by 2030.
More from LabourList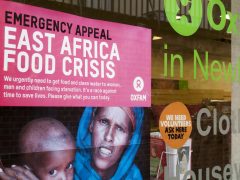 Comment
Someone in East Africa dies of hunger every 48 seconds. This is the result of the imperfect storm…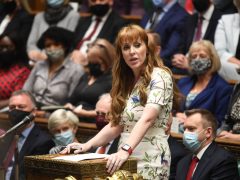 News
Angela Rayner has accused Boris Johnson of "watering down the rules to save his own skin" after the…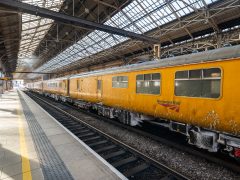 Comment
Network Rail, the company that owns and maintains Britain's railway infrastructure, has recently announced plans to cut over…