This is one of a series of articles to mark Shared Economy, Shared Power, the Co-operative Party annual conference which runs from Friday 9 September to Sunday 11 September in Cardiff.
Whether it be elections in our sister party, a change of government and prime minister or, of course, the European referendum; if the year since the Co-operative Party's last conference has shown us anything, is that constant change is here to stay. In these choppy waters, it is the Co-op Party's values that provide us with the means to stand strong.
The values of the Co-op Party, refracted through the whole co-operative movement, are like a lighthouse. Our party has always pointed the way to a more co-operative and mutual future; just as at times they have guided others away from twin rocks of over-centralisation and a culture of doing things to people, rather than partnering with them and their communities.
The energy that powers that lighthouse is evident at this weekend's Co-op Party annual conference, which brings together hundreds of delegates and members from across the country, along with representatives of organisations from across the co-operative movement. From co-operative schools to credit unions, we are surrounded by inspiring examples of the work our co-operative movement is achieving every day.
But ultimately, our movement rests on an understanding of power, and the belief that power must be shared. Very nearly 100 years ago, the realisation that a co-operative movement without a mechanism for power would never achieve its full potential, was the driving force behind the establishment of the Co-op Party – just as it was for our partners in the trade union movement in creating Labour Party, our sister party with whom we have worked for almost 90 years.
Notwithstanding the actions of so many of us, campaigning so vigorously, for Britain to remain a member of the European Union, if the Brexit vote taught us anything, it is surely that people continue to wish to be empowered to have greater control over their own lives.
The combination the light of co-operation and the tested and weathered structure of the Co-op Party is a powerful one, a partnership to be cherished, nourished – and shouted about in our centenary year.
We inject co-operative and mutual policy in to British politics without fear or favour to any one wing of our broad church family; represent our Co-op Party members; and open doors as a conduit for co-operative voices and organisations.
Parliamentarians working in tandem in co-operators in the field have secured dialogue and improved understanding in areas such as education and transport. We have initiated highly visible Parliamentary debates, giving time for co-operative issues to be put on the agenda. Forcing ministers and civil servant to think about their actions in relation to our movement is hugely valuable to the co-operatives and mutual organisations we represent.
We have played an active part in the party's campaigns this year, helping to drive the People's Bus campaign, working to give viewers and listeners a voice in the BBC and sought to develop co-operative campaigners of the future via the Co-operative Action Network.
We've been asking questions of government on issues like as the Fair Tax campaign, community energy and credit unions. Our group in the House of Lords brought forward debates on Government support for housing co-operatives as well as interventions on the topic of improving localism powers for the development of community assets.
And we scrutinise and improve Government legislation which has direct relevance to our movement. This year members of the parliamentary group bought amendments forward which sought to ensure that the Government's Housing and Planning Bill did not disadvantage housing co-operatives.
We worked closely with the Building Societies Association on amendments which placed greater legislative support for the development of a diverse financial sector; amendments ultimately supported and now in statute in the Bank of England and Financial Services Act.
This is why I claim that our values are just as relevant today as they were 99 years ago. I'm proud of our little old lighthouse. I understand why so many wish to be associated with us. But let me say this: those that confuse a us for a lifeboat will be disappointed.
The co-operative party has a great story to unfold ahead of it, with our principles lighting the way. As we enter our 100th year I am confident that they continue to represent not just our past, but our future as well.
More from LabourList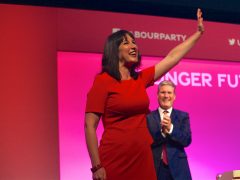 Comment
The Conservative leadership contest has shown the Tories' traditionally reckless and dishonest approach to the public finances. It…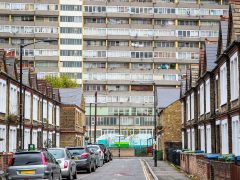 Comment
Whilst there has been much talk about the 'cost-of-living crisis' one of its key components, rent, has yet…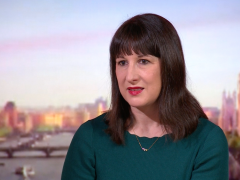 News
Rachel Reeves has warned that "people are worried sick about how they'll pay their bills and do their…