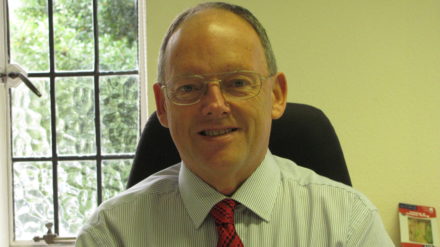 A significant number of British workers cannot work until 65 years of age before they can retire – and thousands of those are construction workers.
With the state pension age due to rise to 67 by 2026 and 68 by 2044, our politicians seem to believe that we are breeding a race of human beings with quite exceptional physical capabilities. We aren't. Human beings cannot work in physically demanding jobs like construction for 50 years and hope to live to a ripe old age.
The early starts, the exposure to the elements, the heavy lifting, the long hours, the poor diet and susceptibility to minor injury – these lions of the labour force are not going to get their telegram from the King, if they are made to work till they can barely stand up. Anyone with a shred of common sense can see that an office worker and a construction worker need different retirement dates.
Like professional sports people, construction workers can feel their physical abilities start to wane from their mid-30s. The only difference being – construction workers have to stay in the game. And not only that, given the increase in the pensionable age – the game just went into extra time.
Recent research carried out by the TUC in a report called Postponing the Pension, shows that a significant proportion of the population won't reach the pensionable age in any fit state to enjoy their retirement. The results show that half a million workers within five years of the state pension age have had to leave work for medical reasons. This is why UCATT are campaigning for a flexible pension age.
Construction work is hugely physically demanding because it involves prolonged standing, highly repetitive work, heavy lifting, working with the hands lifted to shoulder height or higher, and working with the back twisted or bent forward. It can lead to musculoskeletal disorder, cardiovascular disease, and long term sickness absence. These work conditions and their impacts need to be factored into the calculation of a pensionable age. It is only fair.
We are told one in four people in Britain will now live to 100 – but what about the other three? At what age will they be checking out? And what jobs are they doing?
According to figures from the Office of National Statistics, doctors and accountants are outliving builders and cleaners by as much as eight years. Men in professional occupations can expect to live to 80, almost eight years longer than those in unskilled jobs, whose life expectancy is 72.7. So people are not all the same – shock, horror!
Comparing the accountant to the construction worker is comparing apples with oranges – and yet our Governments conveniently ignore this.
The phrase "we've all got to work longer" is bandied about by those sitting comfortably behind a desk. For those leading a more active life, this phrase is just a plain, old fashioned threat.
To quote Labour Leader, Jeremy Corbyn: "Living longer doesn't mean we are able to work longer in physically demanding jobs like that of the firefighter, police officer or paramedic. And it's not just in the emergency services. Construction workers, care workers and prison officers cannot be expected to work into their 60s. We need a flexible pension age that allows people to work for as long as they want to."
UCATT hope that this week Labour Conference will debate our call for the introduction of a flexible pension age and adopt this as party policy and this this radical and popular policy is then introduced by the next Labour Government.
It's a campaign that needs to be fought to a victory, for the sake of a happy – and healthy – retirement for thousands of British construction workers. We need to present our case, find broad support and build empathy within the country. And we have to find acceptance that it may cost us all a little bit more while we're of working age. Otherwise, we will all be using another well-known phrase: "flogging a dead horse" because as Jeremy Corbyn says: "If we want dignity for all in old age, then it has to be paid for."
Brian Rye is acting general secretary of construction union UCATT.
More from LabourList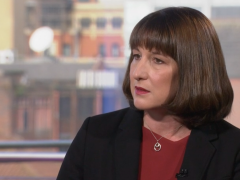 News
Rachel Reeves has argued that banning emergency service workers from going on strike is the "wrong solution to…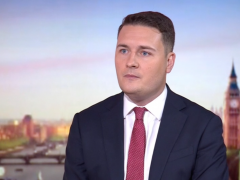 News
Wes Streeting has pledged to maintain key standards for patients and argued that targets are "vital" to ensure…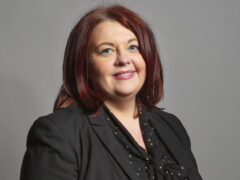 Comment
"We've had 12 years of a Conservative government who, quite frankly, are failing the people of this country…