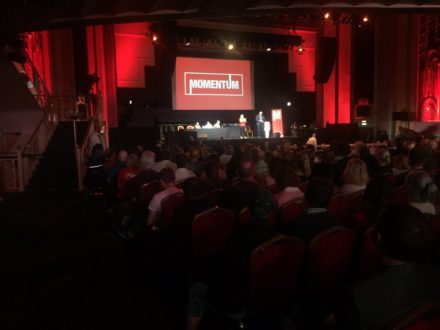 Momentum have enlisted Paul Weller and a series of alternative bands for the opening in a series of concerts designed to celebrate Jeremy Corbyn's left-wing agenda.
The campaigning group today said the gigs, named would be a "a celebration of Jeremy Corbyn's progressive policies" and will begin in Brighton in December.
It is the latest initiative as Momentum, which hosted the rival World Transformed festival alongside Labour conference in Liverpool last month, aims to deliver a wider cultural renaissance to tap into grassroots enthusiasm surrounding Corbyn. The project revives memories of the 1980s when Labour developed close ties to pop musicians and comics through Red Wedge but was not able to translate this into electoral success.
Now Momentum has announced People Powered: Concerts For Corbyn, which it hopes will stimulate greater youth and public participation in left-wing politics. The first event takes place at the Brighton Dome on December 16 and will feature former Weller, former frontman of The Jam, as well as The Farm.
"Music can be a huge force for social change. Today, more than ever, it feels like we need to stand up for democracy, for fairness and equality, for our basic human rights," said a spokesperson for the Brighton concert.
"We feel that Jeremy Corbyn's realigning of the Labour Party towards the principles of social justice and wealth distribution, which the party was first founded on, affords the best opportunity to improve everybody's lives.
"By inviting a broad range of acts, not all of whom are known for being overtly political, to play in support of this under the banner of 'People Powered', we are saying – Speak Out! Get Involved! Fight For What You Believe In! Make Your Voice Heard! Everyone can make a difference!"
The first gig, put on with Brighton promoter Rocksalts, and will feature Temples; Kathryn Williams; Stealing Sheep; Weller with Robert Wyatt, Danny Thompson, Steve Pilgrim and Ben Gordelier; The Farm; Jim Jones And The Righteous Mind, Edgar Summertyme; and Ghetto Priest.
"Music brings joy and pleasure, and it can also politicise and empower. That's why Momentum is so excited to be collaborating with Rocksalts and these amazing artists to put on this series of concerts," said Adam Klug, a national organiser for Momentum.
Tickets for first concert go on sale for £25 on Friday.
More from LabourList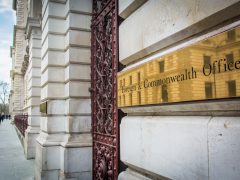 Comment
In under two weeks, world leaders will meet in Glasgow for the latest attempt to address the global…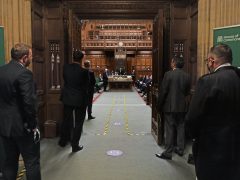 News
Labour has approved the renewal of the Coronavirus Act and allowed it to pass without a formal division…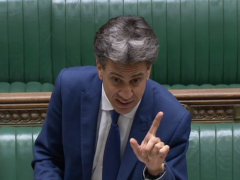 Comment
Full text of Ed Miliband statement in the House of Commons on the government's net zero strategy. Let…