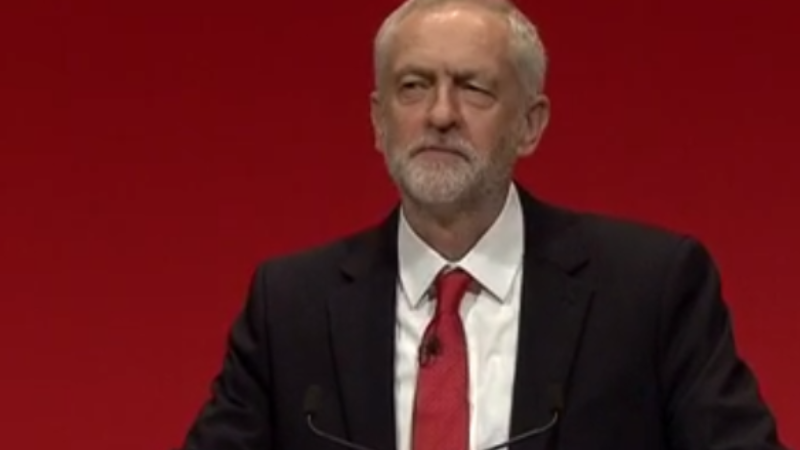 Corbyn will tear into the Government's lack of a Brexit plan today, suggesting that the Tories' opposition to parliamentary scrutiny is simply because they have no plans beyond "the hollow rhetoric of 'Brexit means Brexit'".
Speaking to Class conference in London today, Corbyn is expected to heavily criticise the Government's secrecy on the Nissan deal, their lack of infrastructure investment and their "savage" cuts in austerity policy.
He will speak alongside other key figures from the labour movement, including Len McCluskey, general secretary of Unite, and Tim Roache, general secretary of GMB. Both will focus on the challenges for theleft following Brexit, with Unite chief McCluskey expected to send a warning about the what happens when politicians ignore concerns about immigration.
Corbyn will make clear that Labour "accepts and respects the decision of the British people to leave the European Union. But there must be transparency and accountability to parliament about the government's plans."
"I suspect the government opposes democratic scrutiny of its plans because, frankly: there aren't any plans". He will call for the Prime Minister to lay plans before the house for scrutiny "without delay".
On the Nissan deal, he is expected to say: "we can't have secret deals on Brexit, company by company. All our businesses need the kind of assurances that Nissan has had about the shape of the government's Brexit plans to make the right investment decisions."
He will make clear that Labour is the party of investment, saying that: "Labour has set out proposals for a National Investment Bank and for more capital spending. £500 billion of investment over a decade to bring our broadband, our railways, our housing and our energy infrastructure up to scratch."
"A country that doesn't invest is a country that has given up – that has taken the path of managed decline."
McCluskey will state that many in traditional Labour heartlands gave up on the EU because of free movement, and the "pitting worker against worker" reality that happened when the market was flooded with cheap labour. He will point to Unite surveys as early as 2009 that found immigration to be the number one political concern members had.
He will add: "But while it would be easy to simply say 'let's pull up the drawbridge', that's impractical in today's world. Instead we must do everything necessary to organise all workers here into trade unions, wherever they may have been born and whatever their history, and fight for decent pay, proper working conditions and full rights at work."
"This country – the sixth richest in the world – is more than capable of providing every worker, wherever they are from, with a decent job and every family with a decent home."
"We must listen and respond to working people's concerns because that is the only way to earn their support, consigning today's opinion polls to the dustbin, convincing working people that the labour movement is their best protection in an uncertain present and their best hope for a prosperous future."

Corbyn will call on chancellor Phillip Hammond to make use of the autumn statement to reverse austerity policy.
This will be mirrored by Roache, who will say that Hammond must: "kill stone dead George Osborne's austerity policies" in the statement.
Roache will say: "For many voters in the referendum, voting to leave the European Union was presented as a solution to austerity. No-one would have batted an eye at the buses promising much-needed funds for the NHS if they believed it was already fully funded. Instead it is a struggle to get appointments, hospital services are closing, blue-light ambulances are missing their targets and the health secretary is driving doctors either out of the country or into early retirement. "
On investment, Roache is expected to say: "Continuing with even more austerity measures will reduce the ingredients that are crucial for a functioning industrial strategy. Given the uncertainty of the coming years, why would a company invest in Britain if its own government is not prepared to?"
Corbyn will also criticise those who dodge tax saying: "here is nothing more unpatriotic than not paying your taxes: it is an act of vandalism against those waiting for an operation, against the elderly suffering inadequate social care, against young people in over-sized classes."
"This is a message to the tax dodgers: a Labour government will come for you – no more turning a blind eye, no more shabby deals."
More from LabourList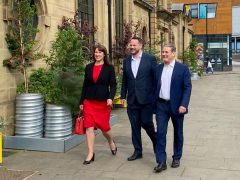 News
Keir Starmer has told LabourList that the candidate selection process in Wakefield was "handled well" following accusations from…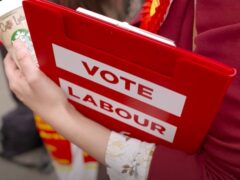 News
National executive committee (NEC) members are set to agree measures to deal with local Labour groups that have…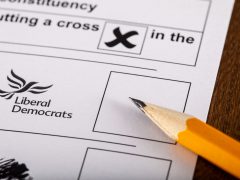 News
Keir Starmer has denied telling Labour frontbenchers not to campaign in the Tiverton and Honiton by-election following claims…