Labour has demanded football's global governing body drop its much-criticised ban on poppies when England play Scotland on Armistice Day next week.
Ian Murray has tabled a Commons motion calling on FIFA to allow the home nations to wear the flower as a  symbol of "solidarity, peace and remembrance" on Friday November 11.
Murray, Scottish Labour's Westminster spokesperson, has submitted an early day motion (EDM) which urges FIFA to allow "the national teams of both England and Scotland to commemorate those that gave the ultimate sacrifice by wearing the poppy in the… match on Armistice day."
It is the latest episode in years of controversy which has left football fans furious that their national team cannot show respect on their shirts for sacrifices made by service men and women in several conflicts.
The Welsh FA is also pushing to be allowed to wear the poppy for their qualifying match the day after against Serbia.
Murray said: "The poppy is a worldwide symbol of solidarity, peace and remembrance. This year, commemorations are additionally poignant as it is the 100th anniversary of the Battle of the Somme, when so many on all sides fell."
"For football fans in the stadium and watching on TV, there is no better way to remember those who gave their lives than during a high-profile World Cup qualifying match, where supporters will no doubt be the relatives of those who were killed or injured serving their country."
Clubs in league football across the UK have poppies displayed on their shirts, but FIFA has different rules banning political, religious or commercial messages on the shirts of the national teams.
In the past however, compromises have been reached, with England players allowed to wear armbands with the poppy on for their friendly match against Spain on the day following armistice day in 2011.
An FA spokesperson has said: "We are working closely with the Royal British Legion once again this year to honour and remember the sacrifices made by those serving in the armed forces."
"In recent weeks, the FA has led remembrance discussions with FIFA to allow the England team to show its support for the Poppy Appeal during the World Cup qualifier with Scotland."
More from LabourList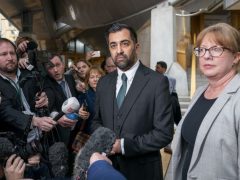 Comment
While Tuesday might have been Humza Yousaf's first day as First Minister, it was also his last as Health…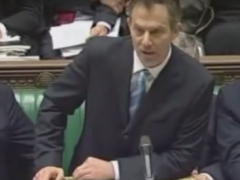 Comment
Twenty years on, Labour's discussion of the Iraq War is curious and worrying in equal measure. The disaster often…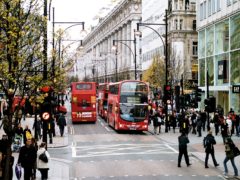 Comment
First as a local councillor, and now as the Labour parliamentary candidate for Cities of London and Westminster,…